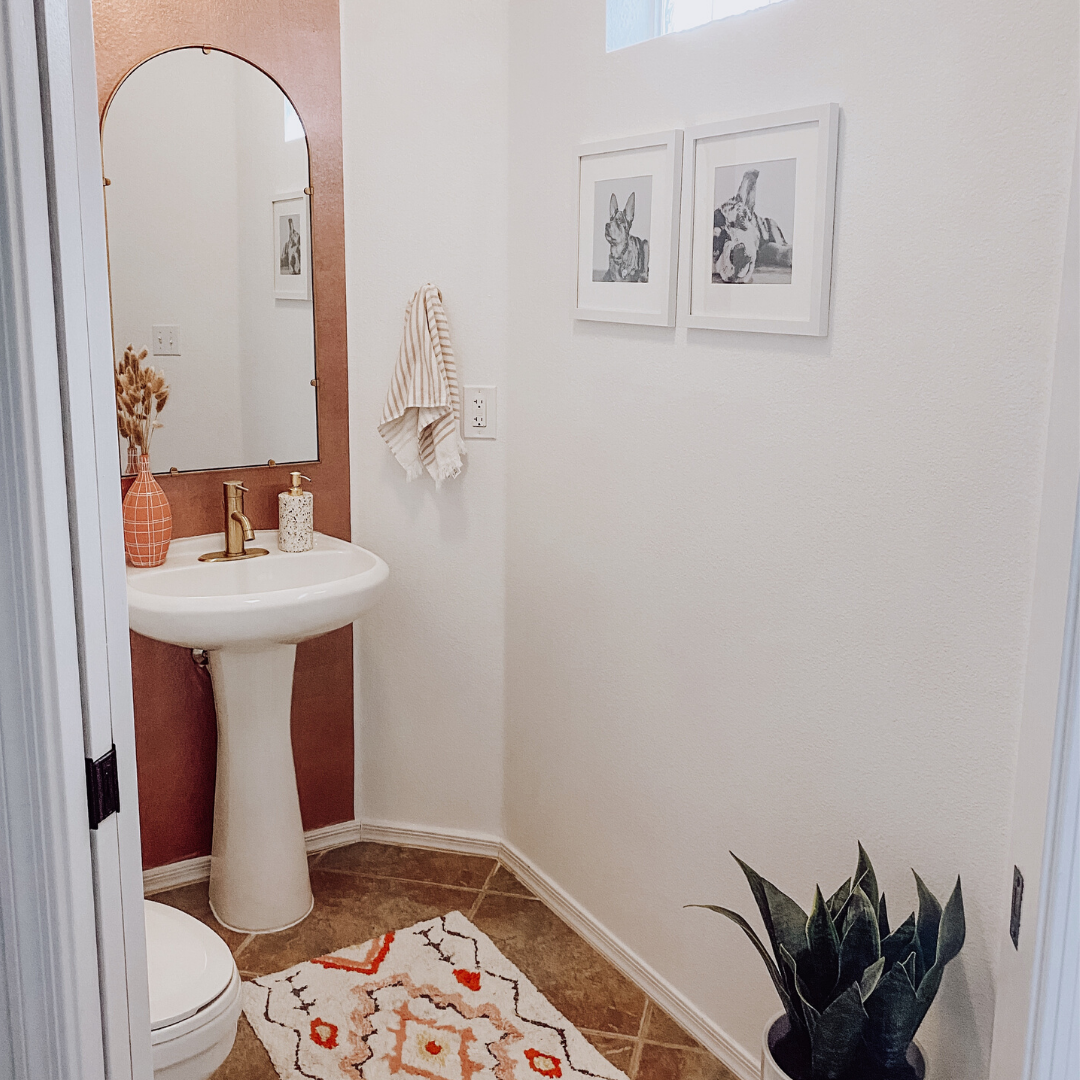 Hey guys! After sharing an update on my Low-Cost Owner's Suite Bathroom Update, I figured I should also share how I did an affordable powder bath update (for around $300!)
I bought a condo in January, and even though it's in great shape, all of the fixtures are builder-grade and old and very "blah." See the before pic below on the left – so boring!!
I knew wanted to do an accent wall behind the mirror, and originally I wanted to do a geometric tile (like this!). However, after looking into the pricing of any tile I liked, it would have cost around $200-300 alone for tile. After nixing that idea, I looked into trying out geometric wallpaper. but applying any geometric wallpaper can get really tricky because you have to be so precise & align everything up perfectly.
Thennn, I found this beautiful metallic pink (!!) peel & stick wall paper from Target for $34!! It was SO easy to apply – all I needed to apply the wallpaper was:
I applied it myself probably within the span of an hour!
Luckily, I had the handyman who painted my house when I first moved in was also able install the new faucet, hardware, and hang the mirror. So all I had left to do was hang the prints of Jojo (hehe) and hang a hanging shelf above the toilet.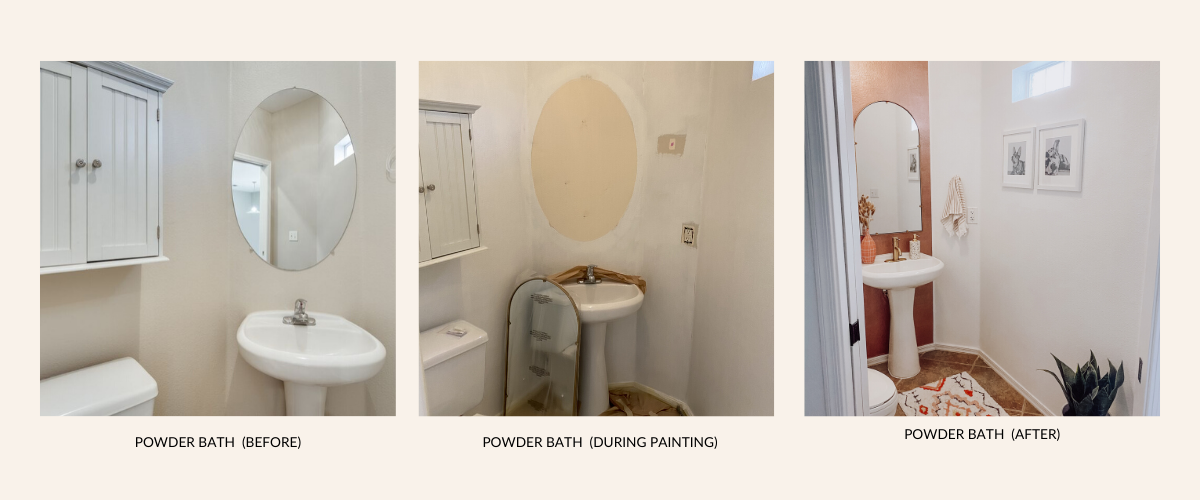 Everything I bought for the powder bath:
Total Cost: $308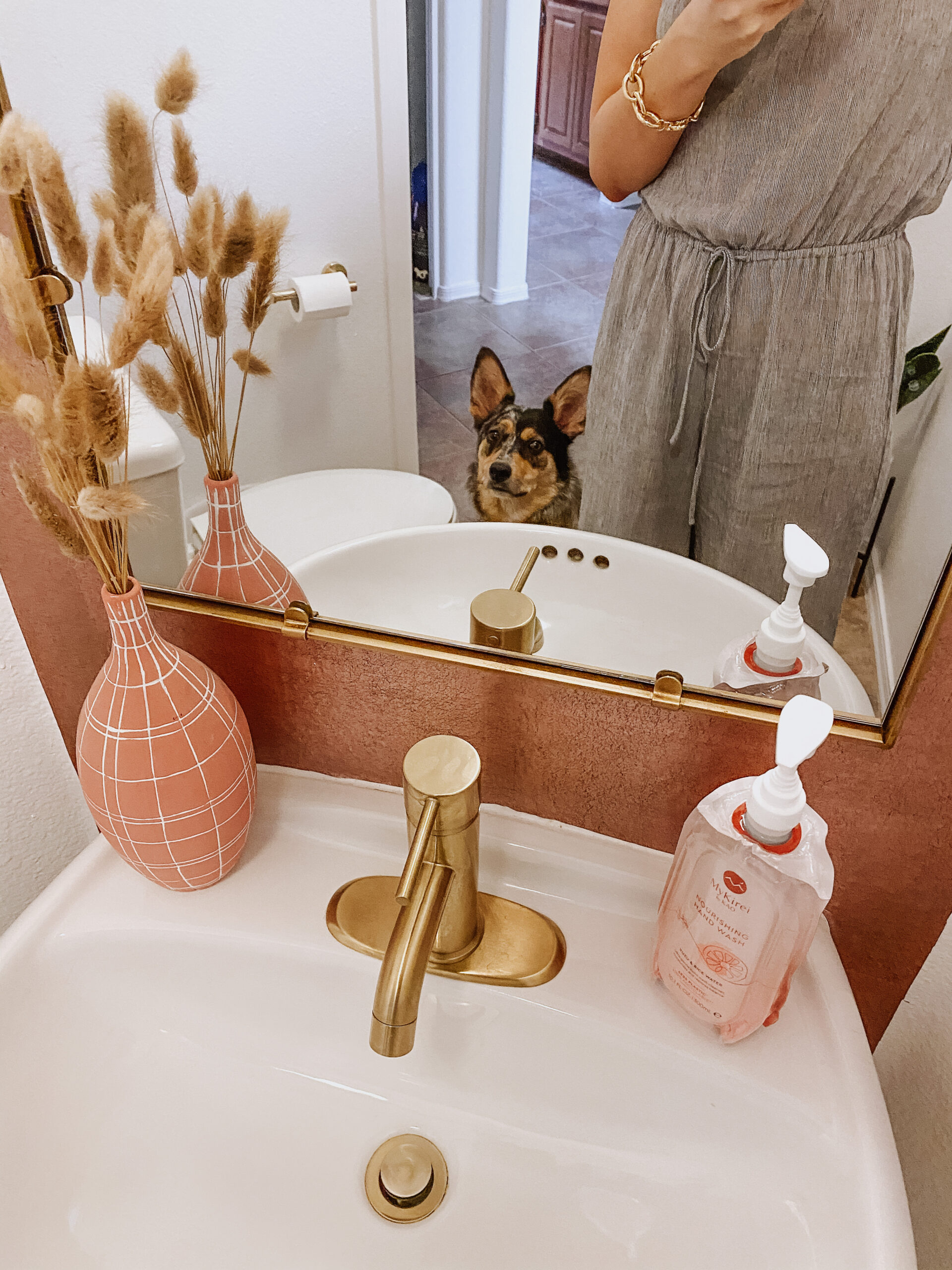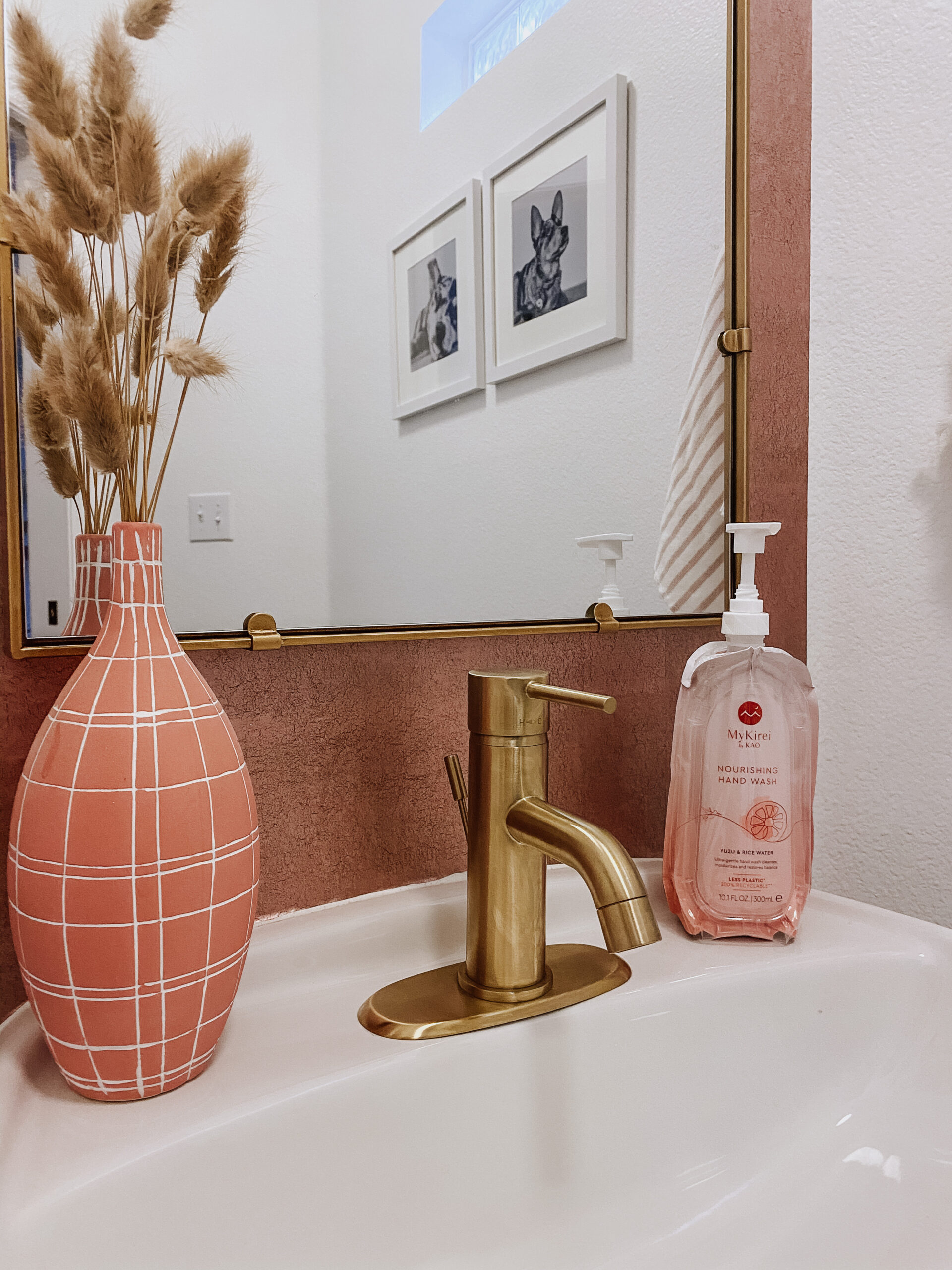 I hope this post on my affordable powder bath update inspires you to tackle those smaller projects or rooms in your house that can use a little facelift! This was one of the first (and easiest!) projects I tackled because it was low-risk since I didn't change much and not too many people use my powder bathroom lol.
xx,
Becca