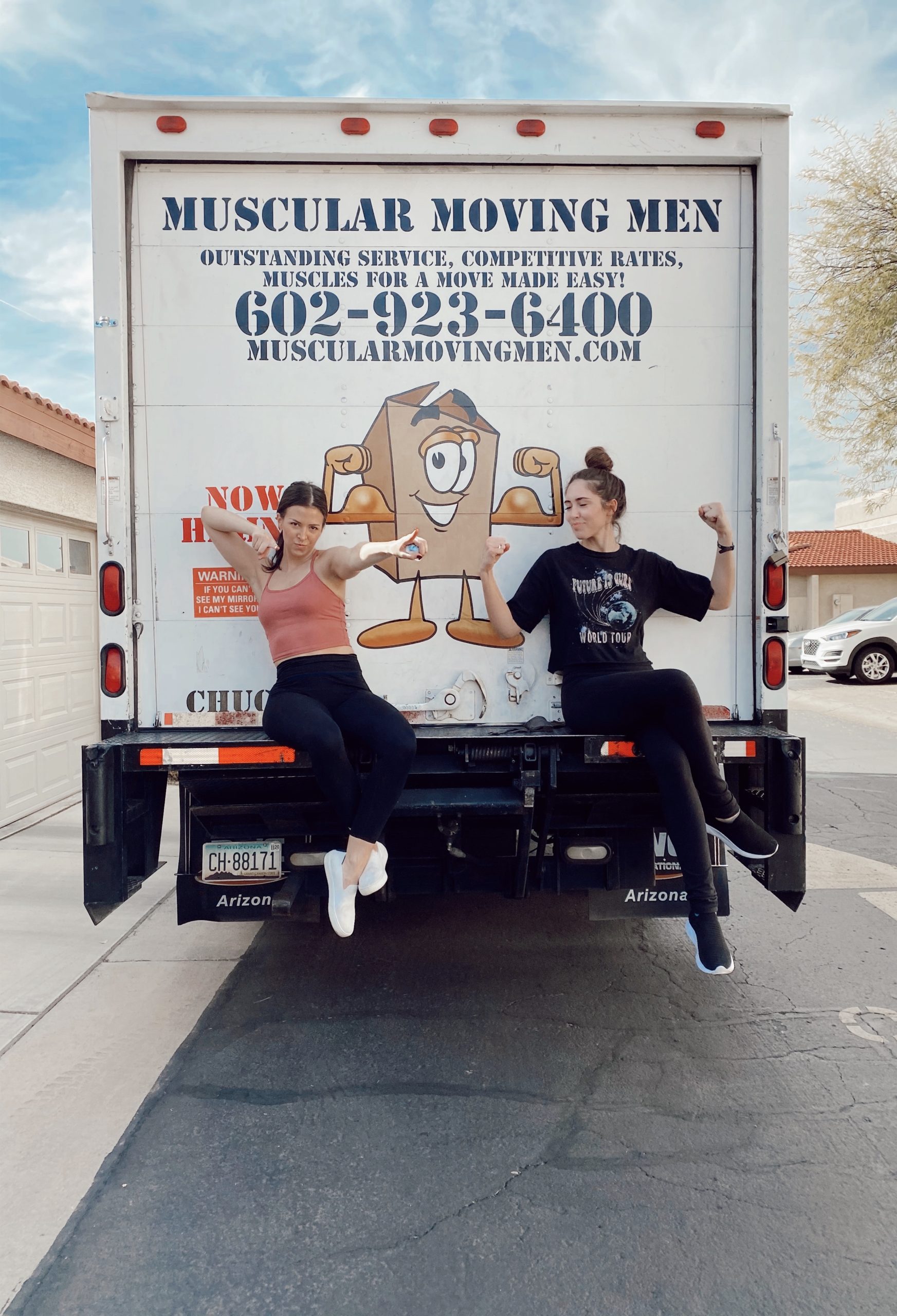 Life update – I bought a condo!!!!! AND I'm mostly moved in and settled at this point, so it feels sooooo good to be "home."
My roommate and I moved in Friday, January 24th with the help of Muscular Moving Men and we didn't have to move a freakin' FINGER. I worked with other movers in the past who didn't properly wrap our furniture and who weren't careful and caused damages to our walls when moving furniture. These guys, on the other hand, disassembled large furniture like my bed, and carefully wrapped other items like my dresser and couch so that they wouldn't be damaged during transportation. They had estimated the entire move would take 5 hours, but they did it in 2.5!
The team was so friendly, punctual, and communicative. I also love that I wasn't billed hourly, so it incentivized them to work faster. The team even gave me a call a few days later to see if there was anything they could have done differently. They had forgotten to put together a part on my bed, and when I mentioned that, they sent out two workers from their team to put it back together for me that afternoon. I was so impressed with the service!
BUT… here's the back story to finding the condo…
Pre-Qualification
I had heard from many friends (and my accountant) that it can be hard to get qualified for a home when you're self-employed. I wasn't actively looking to buy a house anytime soon, but I decided to start the loan approval process in JULY of 2019 (yes, that's how long this whole process took haha. For reference, I didn't close on the house until January 2020) just to get an idea if I could get approved and what amount I was qualified for.
The loan application alone took me 3-4 weeks to complete because there were a lot of forms and spreadsheets they needed that I had to get from my accountant (this was only because I was self-employed). Many of these forms were oddly about my business's finances – like they actually wanted two years of bank statements for my business bank account.
Thankfully, I got approved!
I used JD Doolin at Fairway Mortgage as my lender. He was recommended by my friend Ashley Peterson!
*a note from my real estate agent – "I feel like most people don't know how important it is to have a pre-qualification done with a lender FIRST before seeing homes! In a competitive market like this one, it's key! We were able to be the first offer on your home because we moved fast on it, but also because we already had your pre-qualification completed."
The House Search
I was pretty surprised when I got approved. I had heard nightmare stories of entrepreneurs not being able to get the loan they were looking for, so I went in with low expectations.
Like I said, I wasn't actively looking for a home, so when I got approved I started a passive Zillow search in some neighborhoods I liked. I remember a home popped up that I liked in late September and I texted my good friend & real estate agent Gloria White to see if she could take me to look at it. The house was great, but it turned out there were already a few offers on it by the end of the first day it was on the market. I felt like I probably shouldn't put in an offer on the first home I *ever* looked at, so I wasn't too bummed about it.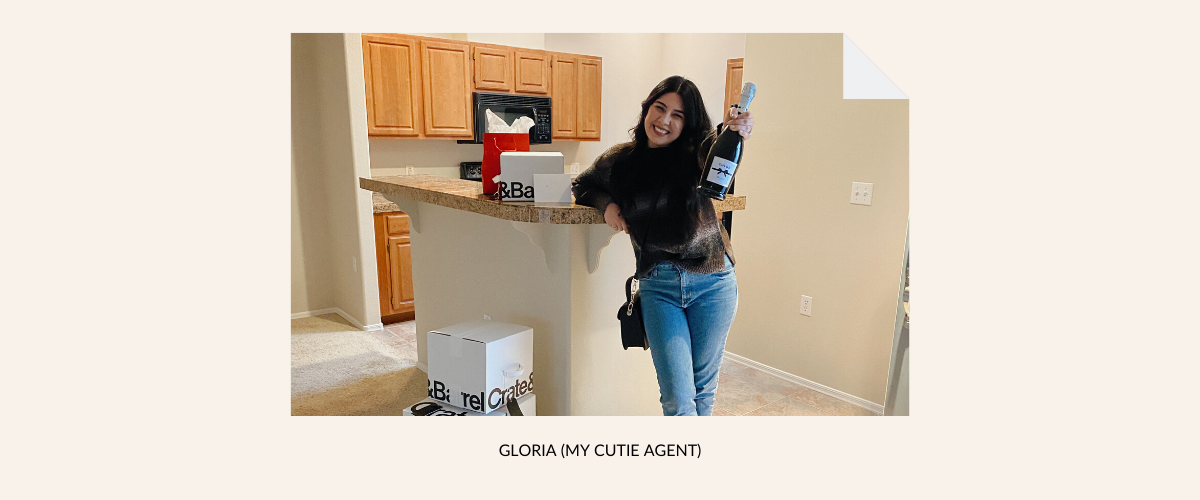 She also set up a search for me, but we soon found that most homes I liked that were in my price range went REALLY quickly. Like almost every home had several offers on the day it went live… which meant we had to move super quickly whenever a home popped up that I liked.
Here were my home must-haves:
2-3 bedrooms
2 bath
A yard for Jojo
Located in Biltmore/Arcadia/Old Town Scottsdale
THE Condo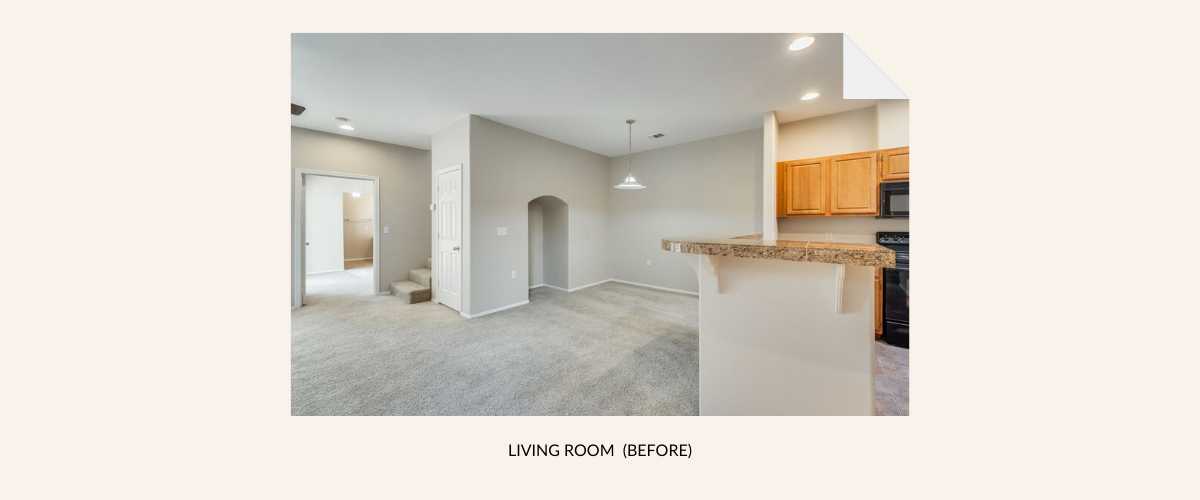 I put in an offer on a condo in the Old Town Scottsdale area in November, but my offer didn't get accepted. There were several moments like this when the process was frustrating and often scary because it is honestly TERRIFYING to finally decide to put down the money that you have been saving for years.
Gloria kept my spirits high and we kept looking, until one day…. my condo showed up on Zillow as a "coming soon" listing in the Arcadia Lite neighborhood. The online listing only had pictures of the outside, so Gloria did a drive-by to make sure it was in a good neighborhood, and I searched the internet for pics of the other units to get an idea of what the interior would look like.
It was supposed to go on the market when I was in Seattle with Parker last December, so Gloria and my roommate Janele offered to take a look at it for me while I was gone, but it didn't go live. THEN, it was supposed to go live that Wednesday, and it didn't go live. I left for California that Thursday to go home for Christmas, and it finally went live on Saturday.
So… this meant I would still be out of town when it finally went live.
However, the online pics of the interior were exactly what I expected them to be, and Gloria toured the home first thing the morning it went live and sent me videos.
The Offer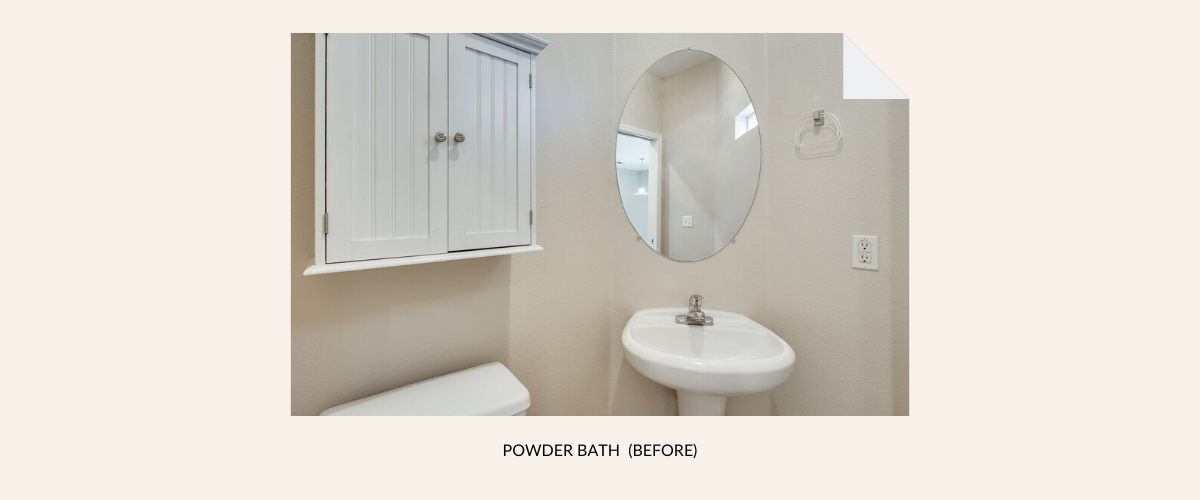 I put in an offer on the house WITHOUT ACTUALLY SEEING IT IN PERSON. EEEK.
And then it got accepted the next day!!!! EEEEK. It all happened really quickly, but I obviously came to tour the house and see it in person about 6 days later when I got back from Christmas break.
The Closing Process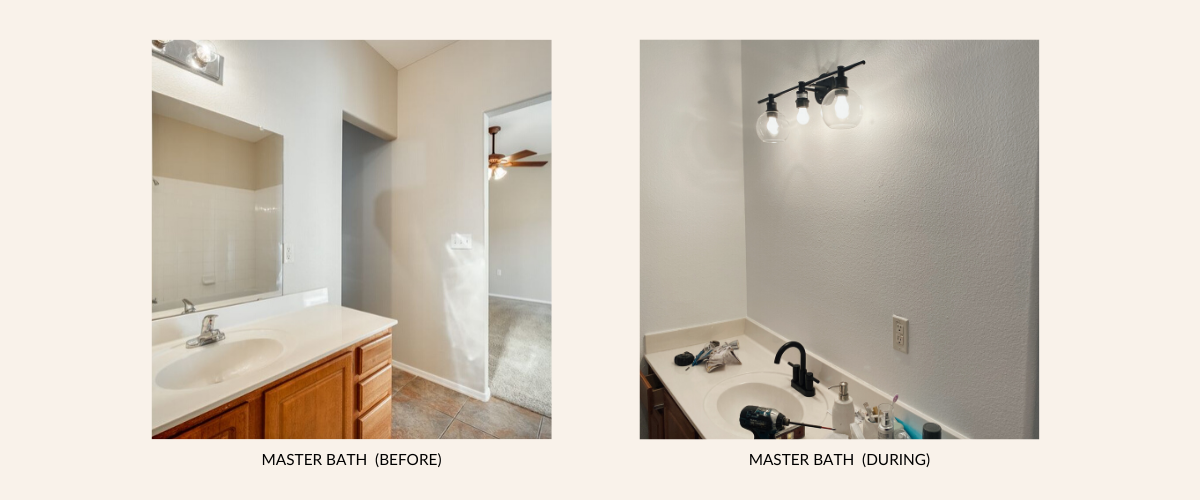 So once your offer is accepted, you typically have 30 days to close (meaning until the house is yours). The main things that happen during those 30 days are:
You wire earnest money (or at least I had to wire it because I was in California at the time)
Inspection (someone comes to look at the house and let you know if anything needs fixing)
Appraisal (the lender makes sure the value of the home is equivalent or more than the value of the loan they're giving you)
Closing – (sign all the papers and pay the rest of the monies)
This went pretty smoothly for me. The inspector found a few minor things that needed fixing, so we negotiated with the seller to give me $1k in credit to fix them. Then, the appraisal came in about $5k under what the home was listed for, so the seller brought down the price to the appraisal value. Both of these things saved me money at closing which was great.
Plans To Update The Condo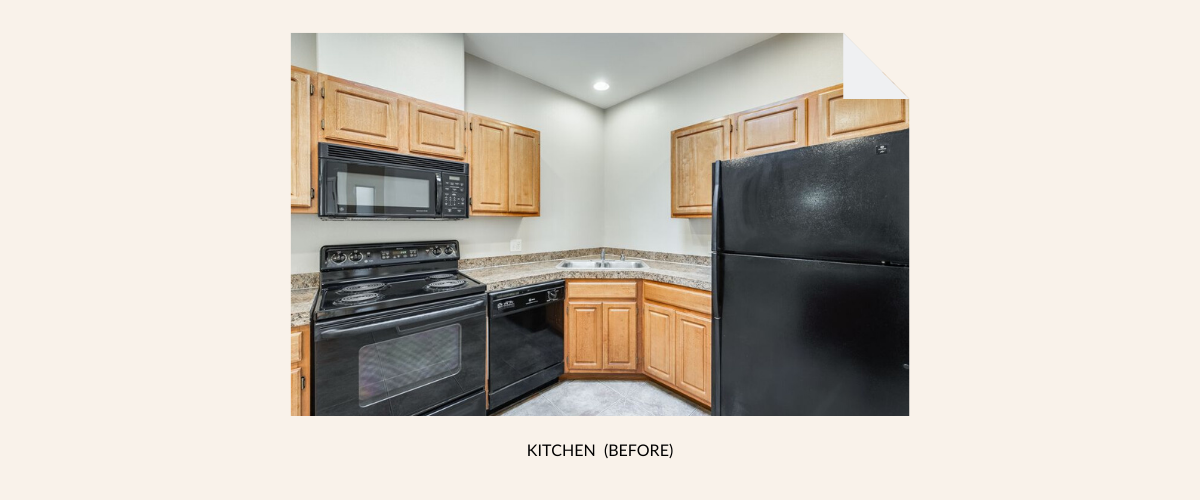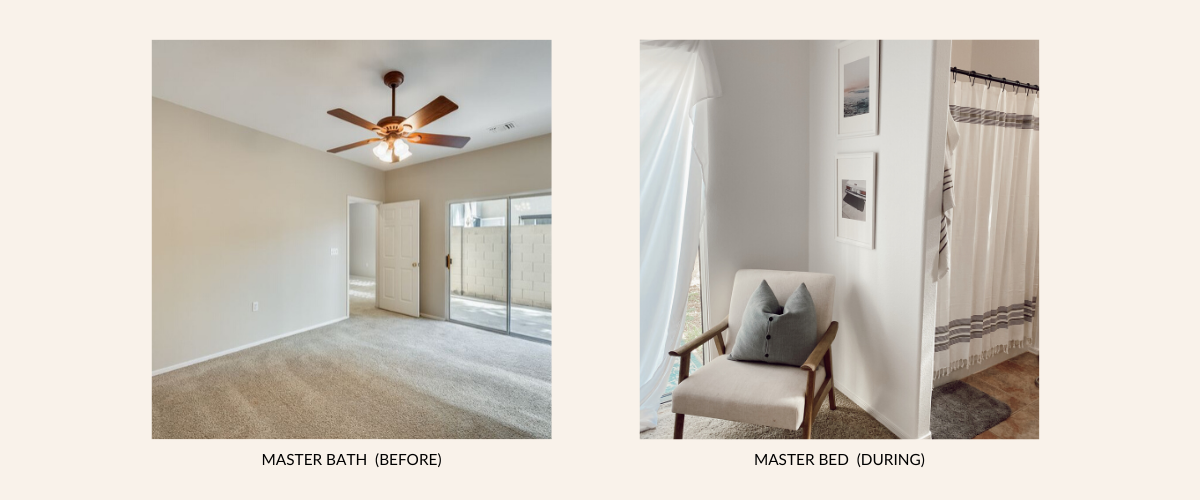 I was really lucky because I found a painter and a handyman who would do like 90% of the work I needed to be done before we moved in! I closed on a Tuesday, and we moved in that Friday. So in 3 days, they painted the entire interior (with Benjamin Moore's Super White), installed new ceiling fans, new door hardware, new kitchen sink, new faucets, new mirrors, new bathroom lighting…. you get it.
I ALSO was lucky because I hardly had to buy any new furniture to fill the space. However, all the items and hardware I did buy were mainly from Wayfair and Amazon! I had really good luck with both, and have been really impressed with Wayfair's shipping time and return policy.
On my list to buy:
Floor-length mirror for bedroom (the mirror I had at my last place was actually the door to my closet so I sadly couldn't take it with me lol)
New dresser for bedroom
More hooks for the bathroom
Something to put over my bed (maybe a headboard or picture? I put the picture that used to be over my bed in the dining room)
New dining room table
Garage storage/shelving
On my list to update over time:
Cabinetry (it's currently in great shape, so I need to decide if I want to paint or swap out entirely)
Countertops
Appliances (fridge, stove, microwave)
Floors
Bathroom cabinets, showers, floors
Outdoor patio/yard for Jojo! I kind of want to extend the patio and maybe add a turf patch for Joj
If you have any other questions, don't hesitate to reach out! I'll be sure to share another post with pictures once the condo has been updated/decorated to my liking lol.
xx – Becca