As some of you may know, I bought a condo in January! The condo is in really great shape, but one of the projects I wanted to tackle early on was the downstairs master bath. It is super roomy (pic below from when the house was first listed) but everything was out-dated and it only had one sink. It was my goal to finish a low-cost owner's suite bathroom update by the end of quarantine!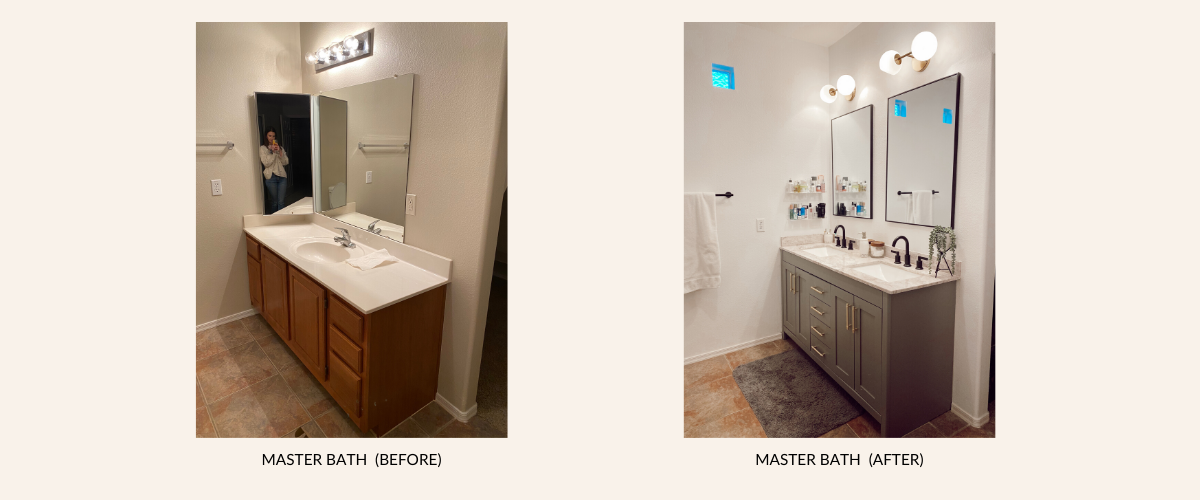 I knew I wanted to replace the entire vanity and add a second sink – but that got a little complicated because that meant plumbing had to be done to add secondary drainage & piping on that wall for the second sink AND I would have to add electrical for a second light.
I purchased the vanity and faucets in February because my parents were supposed to fly out in March to help me install it, but of course COVID-19 happened and they had to cancel their flights. This meant that this vanity was sitting in my garage/living room for 7 weeks until I could get someone to install it! The day it was actually installed was SUCH a relief.
It was also such a pain ordering a second mirror. I ordered the same one I already had, but Wayfair actually ended up cancelling my order! Thankfully I had ordered and used the same black mirror in the upstairs bathroom, so I just moved that one downstairs and will have to get a new one upstairs.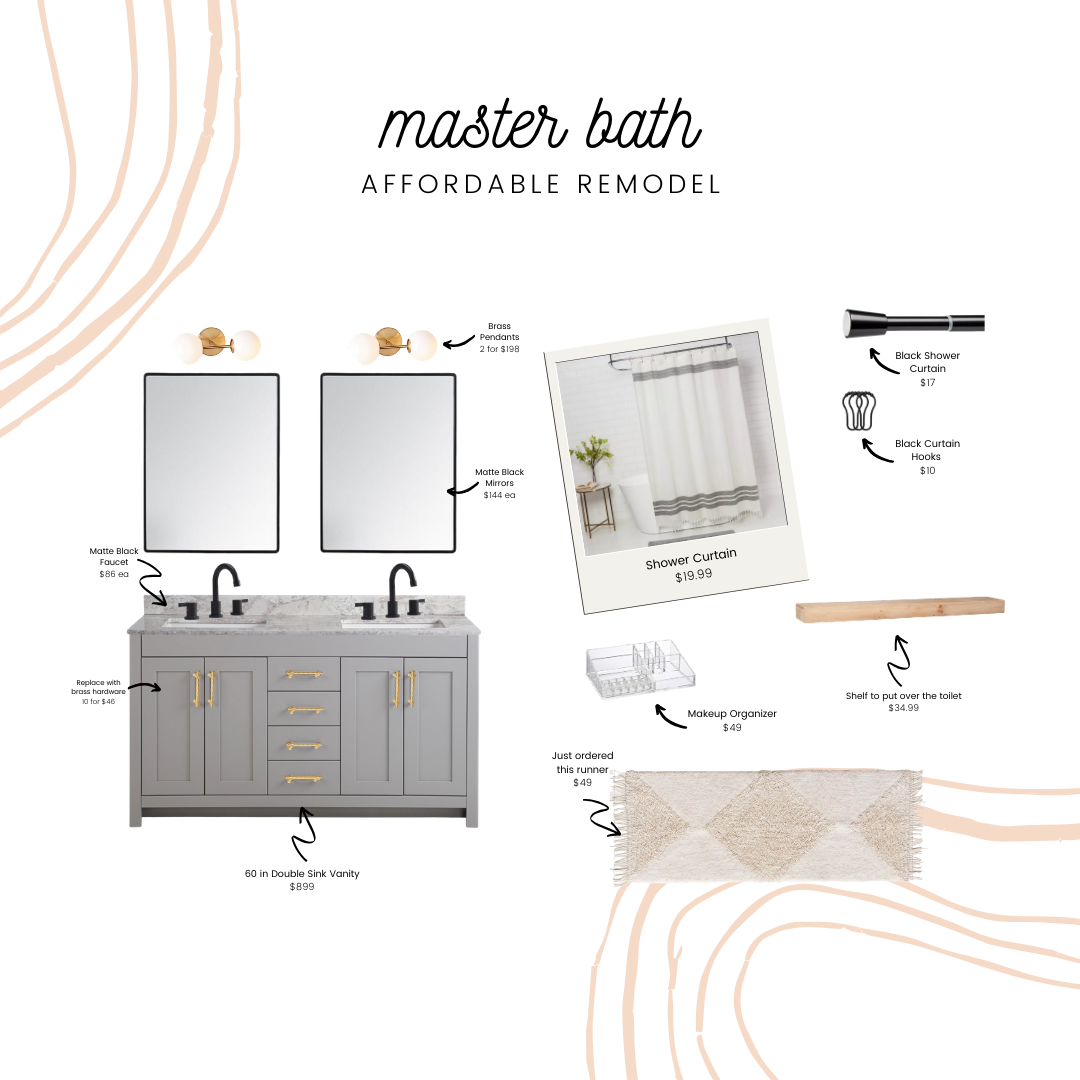 I was really lucky because I actually found a guy who lives IN my condo community who works for a kitchen/bath remodel company who is also an independent contractor so it was very convenient and super affordable to get the vanity installed and the plumbing/electricity handled for the second sink and light.
Expenses:
Total Cost: $2,063.99
Not bad for this before & after!! It was also nice that I could space out the expenses over two months due to quarantine lol. I plan to re-do the floors at some point too, but didn't want to tackle that in the middle of a world pandemic (and that would also probably double my cost).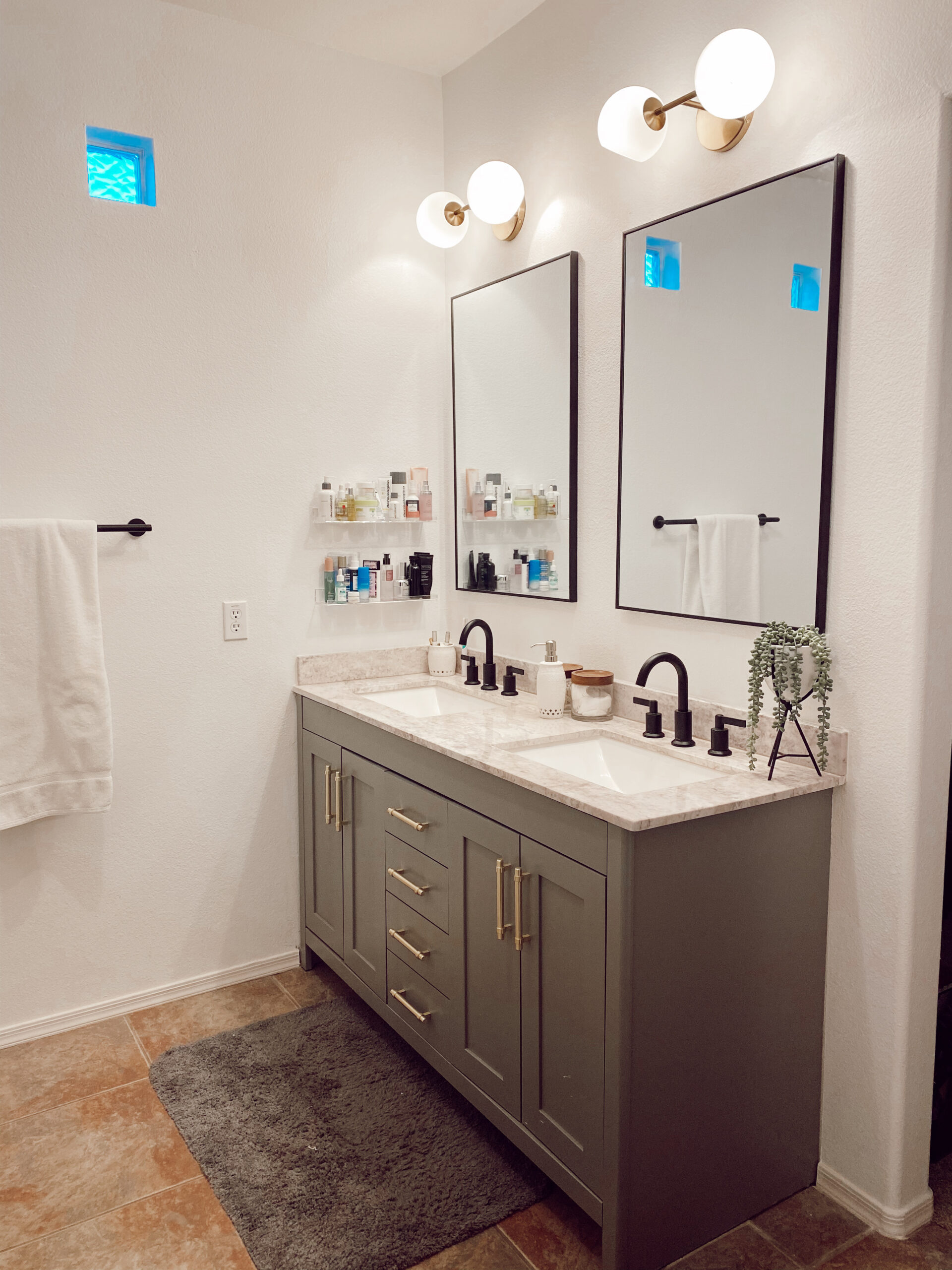 I hope you enjoyed this mini low-cost owner's suite bathroom update! I'll share a before & after post of my powder bath "remodel" I did as well.