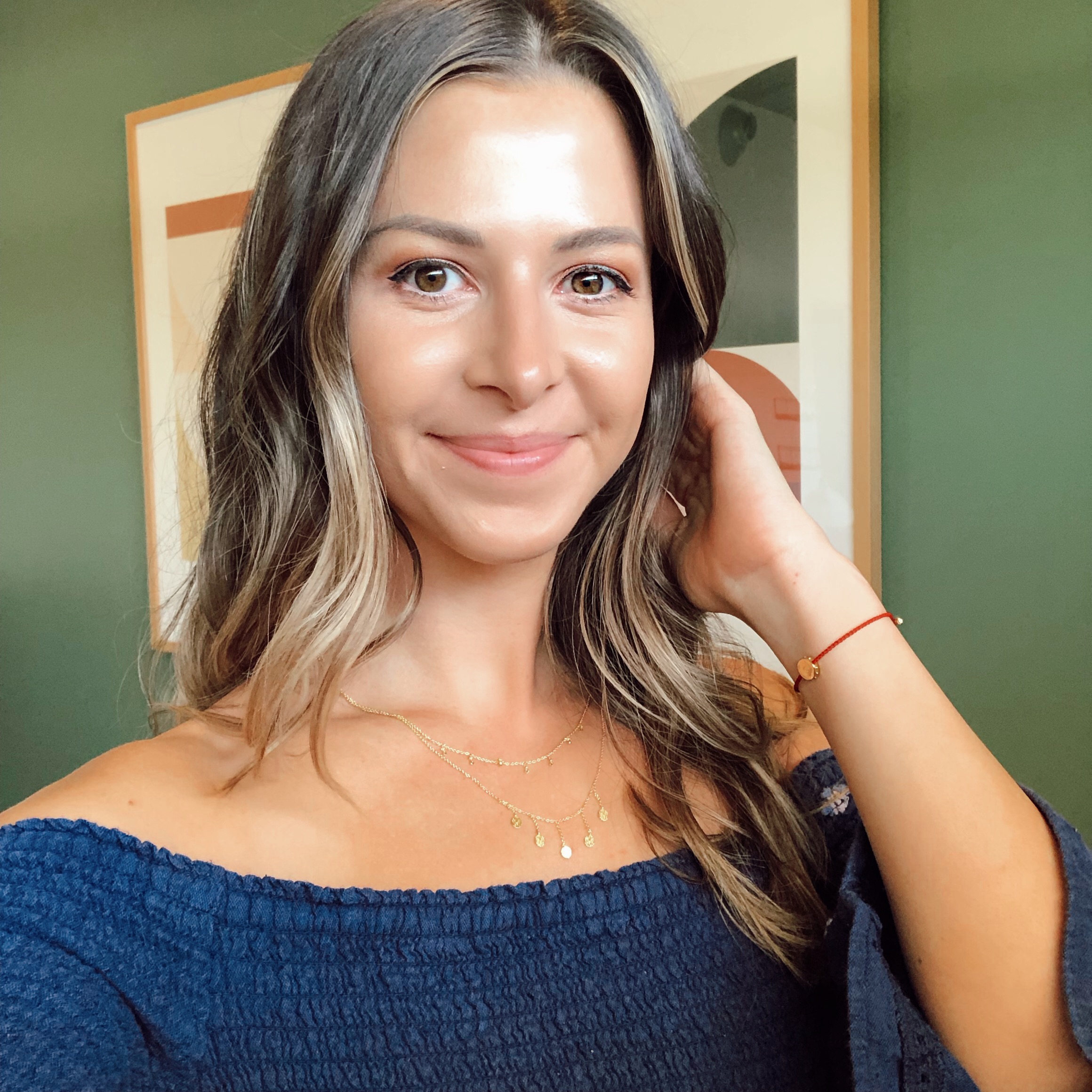 Hi friends!!! Remember like… 1+ year ago when I was talking about how I had the magical solution for fixing oily hair? I had asked my followers for their tips for helping with oily hair and spent a couple months testing what I *thought* worked… only to have my hair get used to it and go back to its oily self a few weeks later.
NOW IN PRESENT DAY… I think I've finally figured it out, and I've been using this same routine for about 6 months now so I'm very confident in it!
A bit of a disclaimer. My hair is both oily AF AND fine AF. Which means that any oil in my hair weighs down the whole thing and spreads really easily. Even the smallest amount of oil makes my hair look filthy and clumped together. Which is why I have to take the following steps to maintain it's cleanliness 🙂
One thing you'll notice is these tips don't really revolve around the washing or dry shampooing of my hair. Here's the rundown….
TIP #1: KOREAN SHAMPOO IS LYFE
You guys KNOW I'm the biggest fan of Korean skincare lol. This Korean skincare account I follow called The Klog mentioned this new shampoo called AMH Shampoo. They claimed it would help "achieve fuller, longer and healthier hair" by starting with the health of my scalp and I was like "hmmmm I need dis."
Here's a bit about the shampoo from Soko Glam's website:
AMH, which fittingly stands for Add More Hair, was developed with doctors and contains ingredients like salicylic acid and zinc pyrithione that exfoliate the scalp, get rid of dandruff, alleviate seborrheic dermatitis and improve general scalp health. The result? Hair growth and the prevention of hair loss, plus soft and silky strands (thanks to panthenol, derivative of vitamin b5). The luxe yet effective cleansing shampoo is formulated with herbal extracts, giving it a stress-relieving, spa-like scent.
You can buy the shampoo here!
Use 1-2 pumps in the shower and then let it sit for 2-3 minutes before rinsing it with lukewarm water. Once a week, I'll follow up with a purple shampoo as well.
TIP #2: Style Your Hair After You Wash It
Another tip is after every wash, be sure to BLOW DRY your hair. Don't let it air dry!! I use Drybar's blow dryer… it's so worth the price tag.
I read somewhere that when you blow dry your hair, not only does it add more volume, but it dries our ALL the moisture in your hair – thus preventing any future moisture from making your hair look prematurely oily.
I also SWEAR my hair looks and stays cleaner when I curl it. I think it's because it's harder for the oil on my scalp to travel down my hair when there's a curl in it? Not sure if that makes sense lol. My other theory is it's easier to run my hands through straight hair, so I find myself playing with my hair more when it's straight and so the oil from my hands transfers over to my hair….
Just a theory lol.
TIP #3: Use The Right Hairbrush
Now idk what this type of hairbrush is called but the bristles are SUPER close together and dense.
WHY? The bristles will help to carry the oil from the top of your head to the bottom of the hair follicle. This will help to moisturize your ends will prevent oil from building up near your scalp.
I actually get my hairbrush at my local Sprouts in the natural beauty section.
TIP #4: Dry Shampoo That Sh*t (at night)
ARE YOU READY FOR THE BEST DRY SHAMPOO OF YOUR LIFE??
Well, it's…. Drybar's Detox Dry Shampoo. Trust me, I've probably tried 90% of the dry shampoos on the market at this point lol.
It is a little pricer (like $22/bottle) but you don't have to use as much product as you would with say… Dove ($5/bottle) that I thought I liked for a few weeks but then it gave my head a rash and made me break out along my hairline.
I'd also like to mention that I also tried the Brunette version of the dry shampoo and I was NOT a fan. It is pretty heavily saturated and it'd end up being wiped on my face throughout the day if I somehow touched my hair then face lol.
Tips for applying dry shampoo:
Apply it BEFORE you need it. I always apply it before I go to bed the night after I wash my hair
Let it sit on your scalp for 30-60 seconds to absorb the oil, then massage it into your scalp with the tips of your fingers
Use your hairbrush to further spread the dry shampoo throughout your hair
Wash Your Pillowcases & Hair Brushes Regularly
I feel like this is an obvious one but it's sooo underrated. Make sure you wash your pillowcases & hair brushes!!
I'm picky about my pillowcases (I use satin because they're better for your skin/hair health and absorb less product than silk) and I wash them once a week with a natural detergent. Now that you'll be sleeping with dry shampoo in your hair, you'll need to be making sure you rinse your pillow cases so they don't build up with dry shampoo residue!
I also rinse my hairbrushes every 2 weeks (or whenever necessary). This rids them of excess oil so that you're always brushing your hair with something clean!
THERE YA HAVE IT, FOLKS. Hope this answers all your questions! Wishing happy and clean hair 🙂 xx