Hi guys! I get so amped for the Sephora sale each year that I figured I might as well share some of my favorite makeup & skincare products with you!
Their sale is valid TODAY ONLY and you must be an Insider in order to participate in the sale (anyone can sign up). Here is a breakdown of what discounts you can get depending on which tier you fall into:
Rouge get 20% off purchases in store and online. Use code SUMMERSAVE
VIB get 15% off purchase in store and online. Use code SUMMERSAVE
All you have to do to is enter the code at checkout and you'll be good to go! See below for my favorite makeup, skincare, and hair products!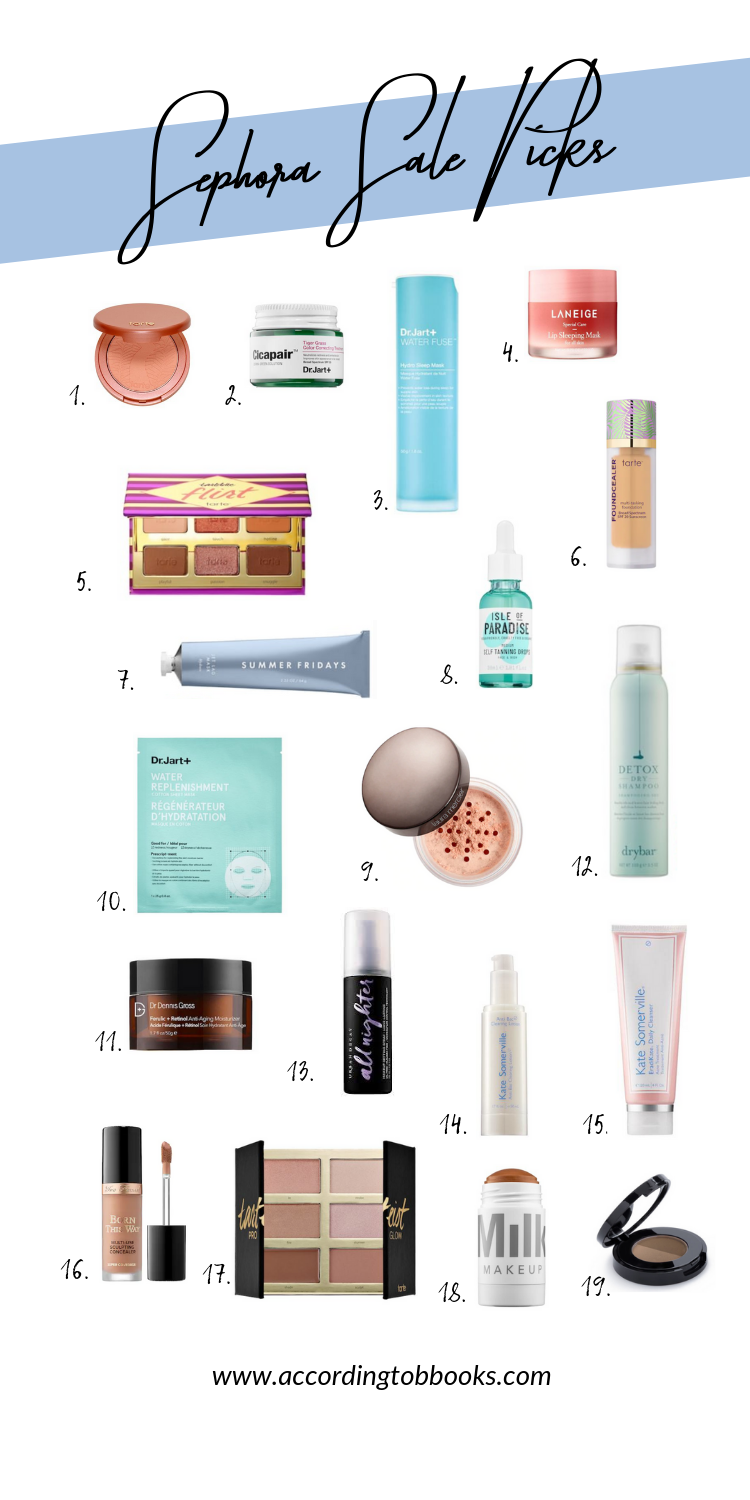 Blush | 2. Color-Correcting Moisturizer | 3. Sleep Mask | 4. Lip Mask | 5. Eyeshadow Palette | 6. Foundation  | 7. Summer Fridays | 8. Self-Tanner | 9. Glow Setting Powder | 10. Sheet Mask | 11. PM Moisturizer with Retinol | 12. Dry Shampoo Spray | 13. Setting Spray | 14. Acne Cream | 15. Acne Cleanser | 16. Concealer | 17. Highlighter & Bronzer Palette | 18. Bronzer | 19. Eyebrow Powder
All of these products I've used for basically a year or more – so they're my tried & true faves. My skin is somewhat dry and I prefer to have a dewy-glowy look, so these products will help you achieve that if that's what you're going for.
Enjoy!
xx Becca