Hi guys!! I'm so excited to FINALLY be sharing this post with you. I got so many requests to put a post together about what I did when I went to Bali & Hong Kong and so I put together a master list of all the activities I did & sights I saw! I even included some things that are on my list that I didn't get around to doing while I was there but I had planned to – so I guess I'll have to go back soon 😉
This trip was extra special because my sister lives in Hong Kong! She's a teacher over there and she loves it. So I had planned to visit her for a 2-week period, part of which was her fall break, so we spent her fall break traveling to Bali and the rest of the time I spent around Hong Kong.
Let's dive in.
The Flight
If you guys haven't subscribed to Scott's Cheap Flights newsletter – do it now!! I bought my tickets for my October 2018 flight in February of 2018 because he posted an insanely cheap deal. Round-trip tickets to Hong Kong were only $525 out of LAX because Hong Kong Airlines had just opened up a new route. All I had to do was coordinate a flight to LAX (luckily I had Southwest points) and I was golden.
Tips For The Flight:
Don't sleep the night before – I tried my best to not sleep the night before (my flight out of PHX left at 9am and then my flight from LAX left at noon) but I think I still slept like 4 hours. The goal is to sleep as much as you can on the plane!
Pack your carry-on wisely – I packed:

A sweater
Fuzzy socks
Eye mask – this one is silk & the thick strap won't crimp your hair
Lavender essential oil roller
Melatonin
Electrolytes (triple berry is my favorite flavor)
Jet Lag medicine
Chapstick
Eye drops
Face wash
Sheet mask – use code BECCA20 for 20% off
Phone charger
Kindle & Audible books pre-downloaded
Cate Decker was also nice enough to drop off one of her Jet boxes for me right before I left! This makes a great gift too!

Avoid Alcohol – It'll make you feel hungover when you land
Order The Vegetarian/Pescitarian Option – You'll have to select your meal preferences, and I usually find you get a healthier meal with more veggies & fruit (but also less dessert lol) when you indicate this. It takes some self control but you'll feel so much better when you land. I think I got the no beef option and all of my meals were delicious.
Bali & Gili T
So! We left Hong Kong for Bali a day after I arrived and had a layover in Malaysia, and then flew into Bali. We spent one night near the airport in Seminyak, and took a speed boat (about 1.5 hours) to the island of Gili T!!
Gili T – 4 nights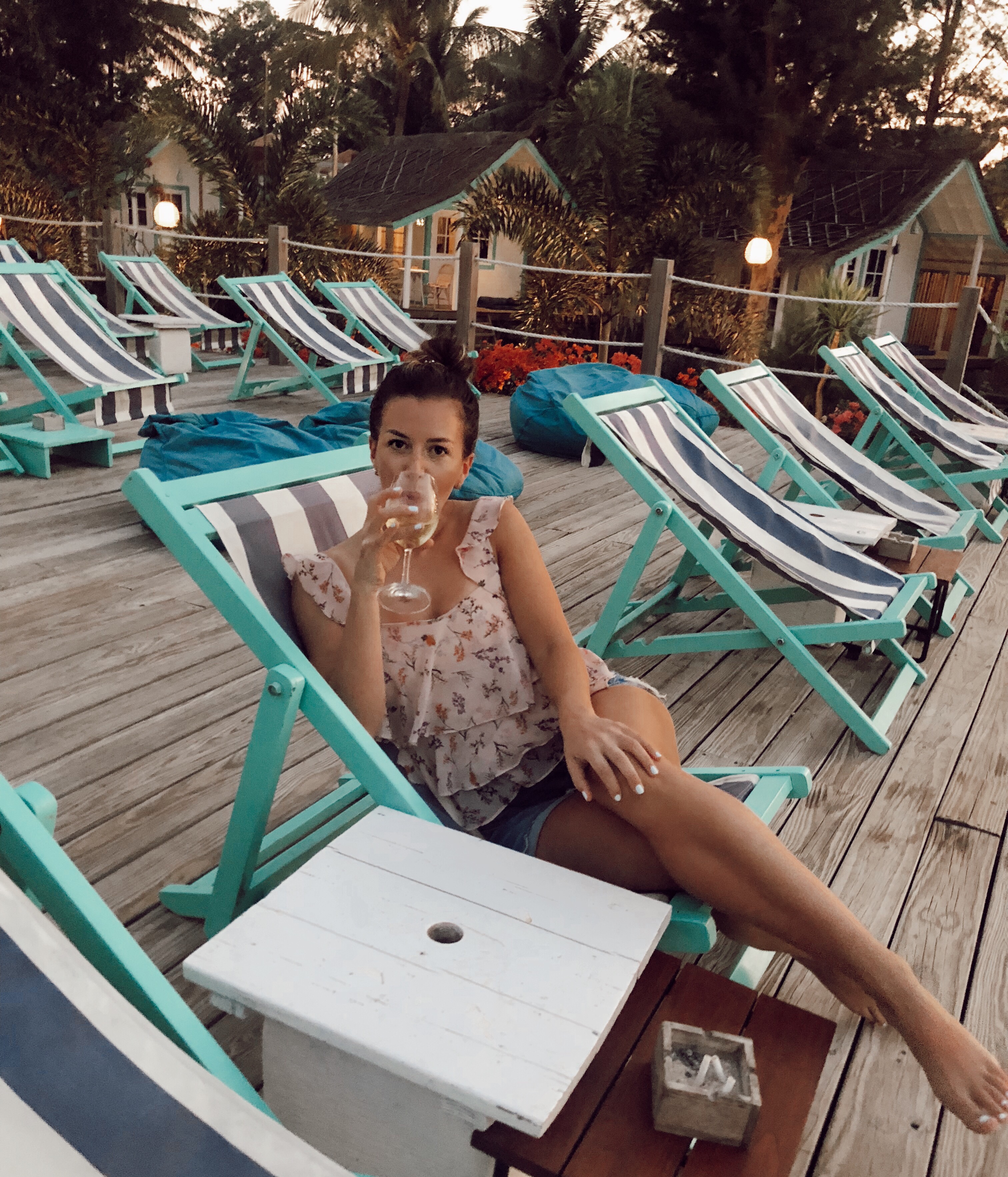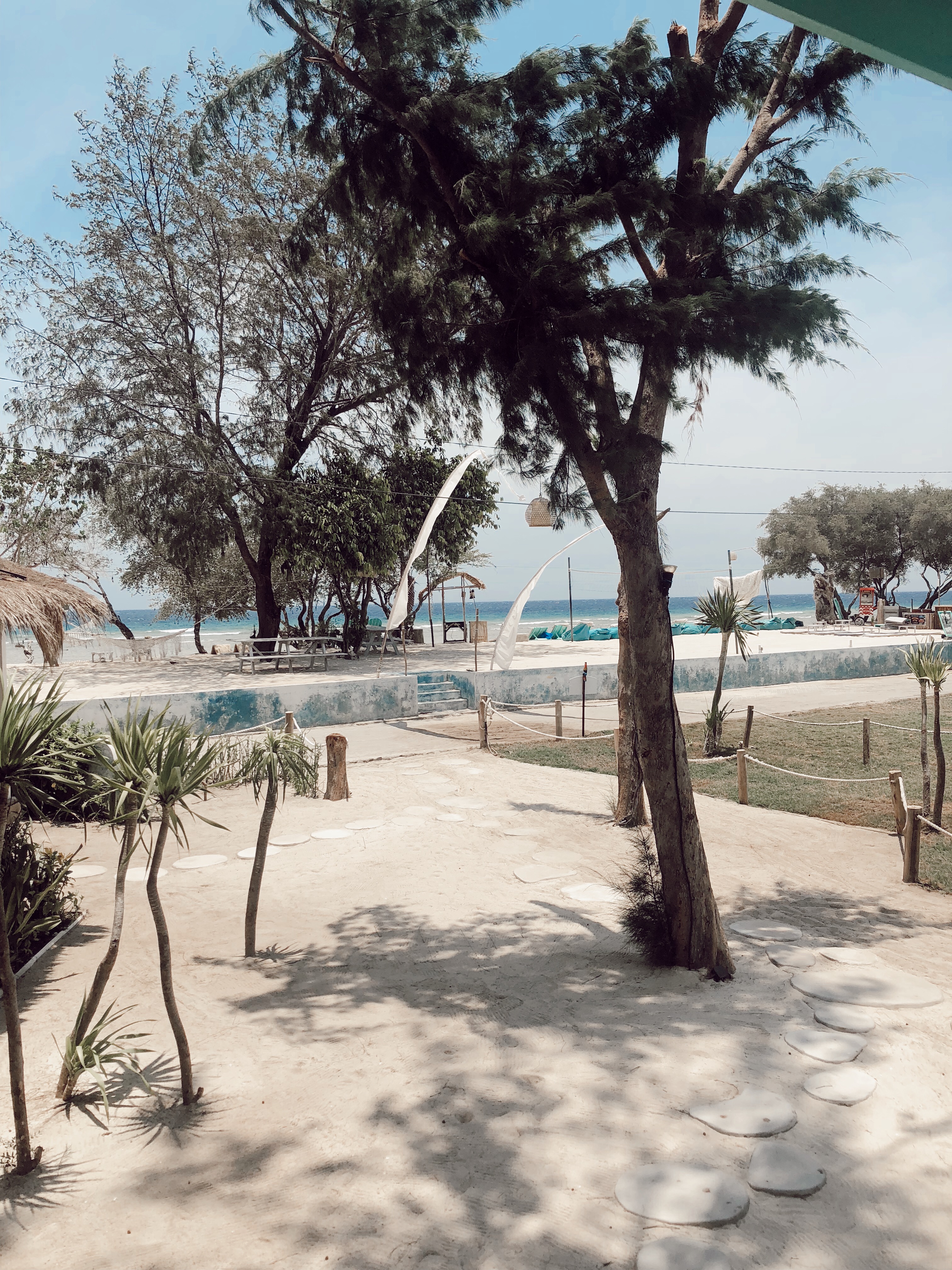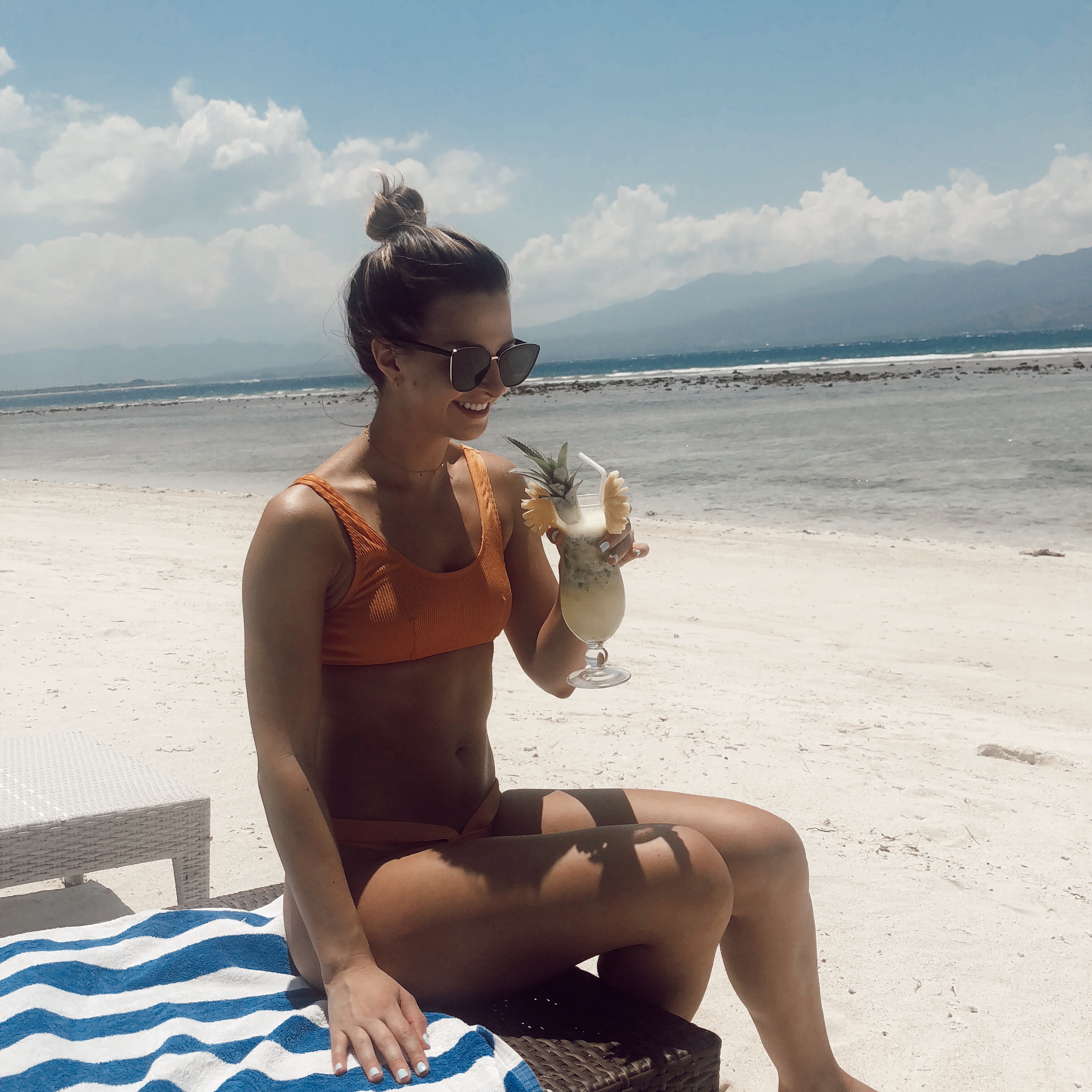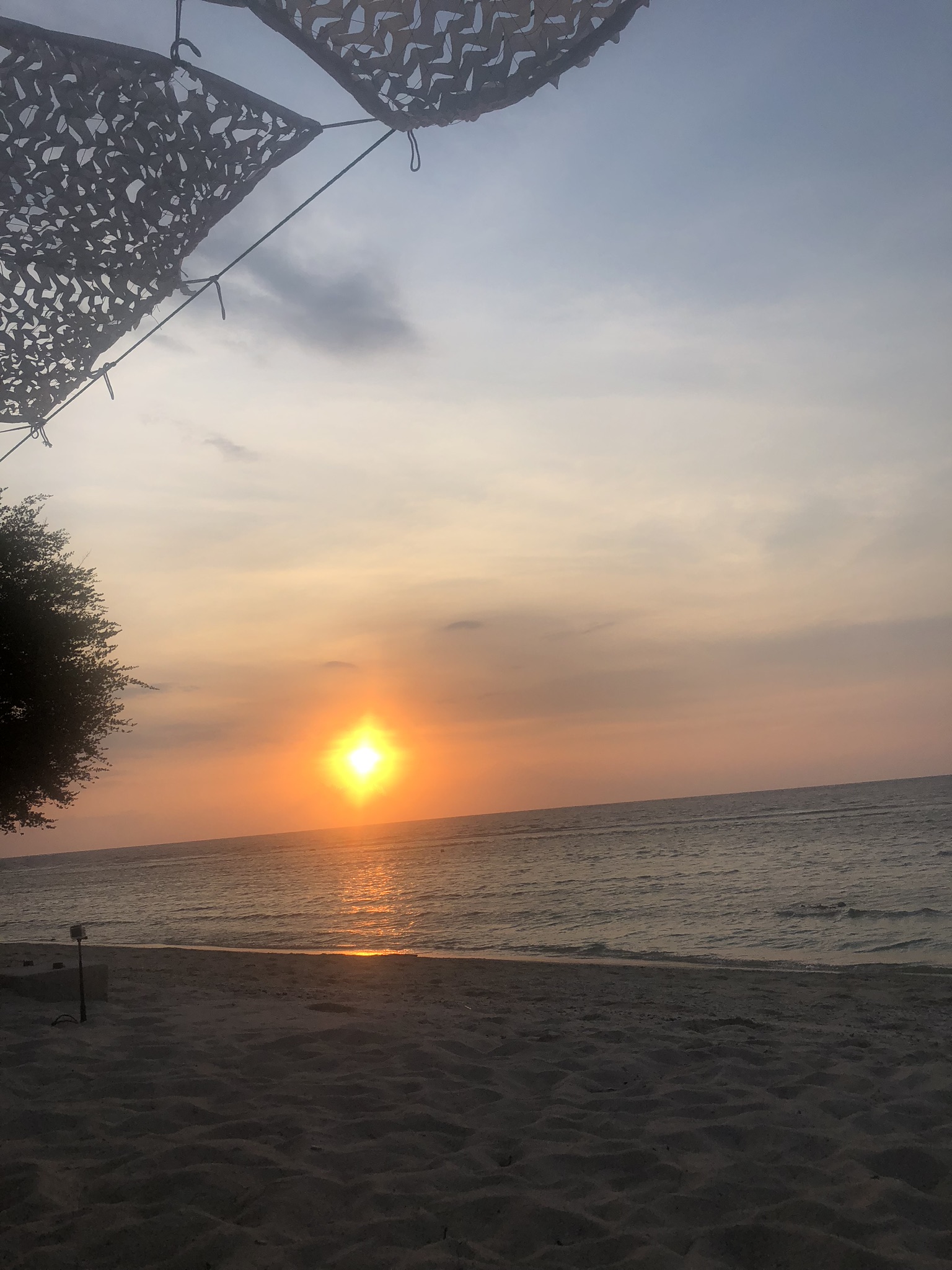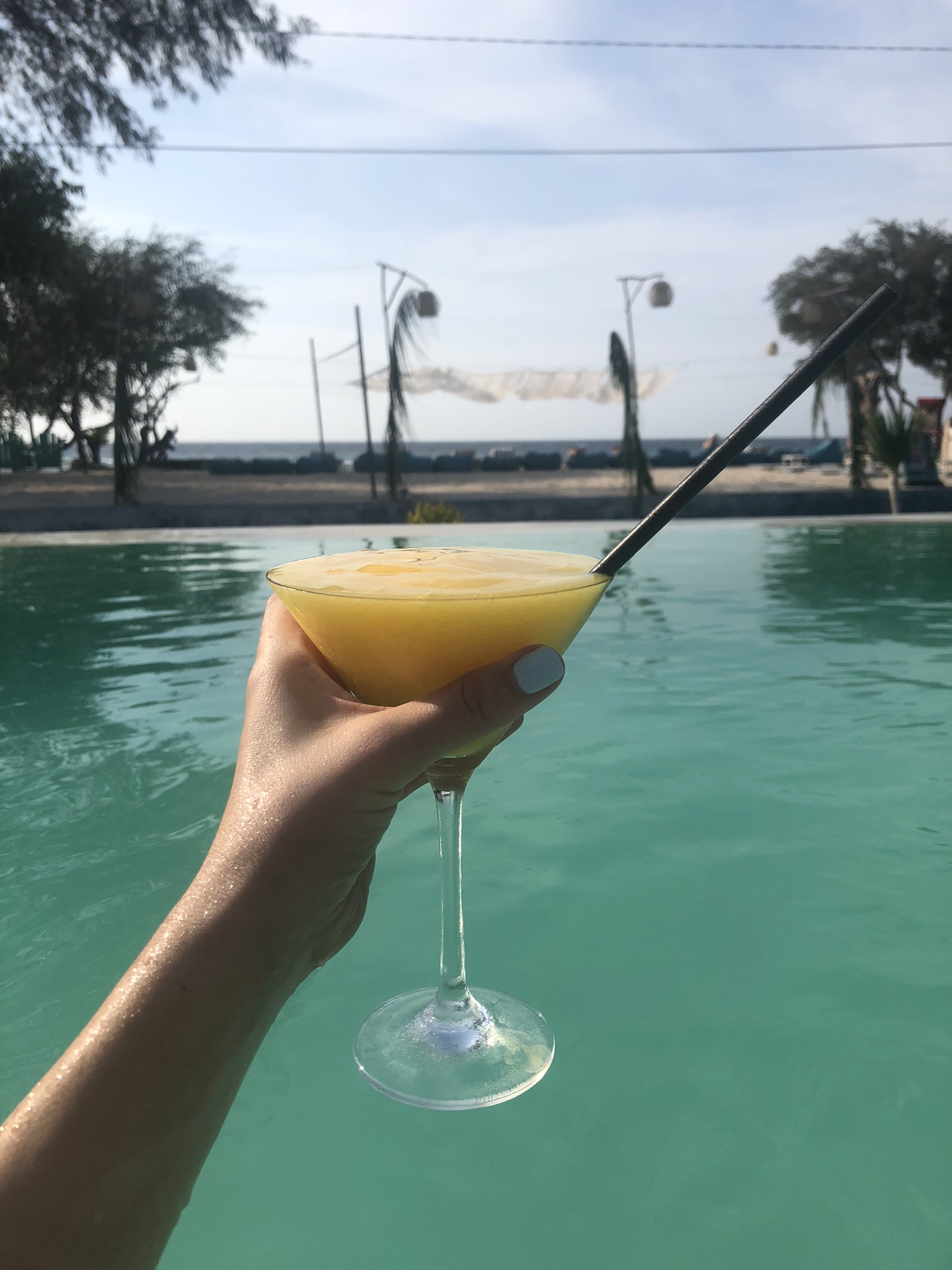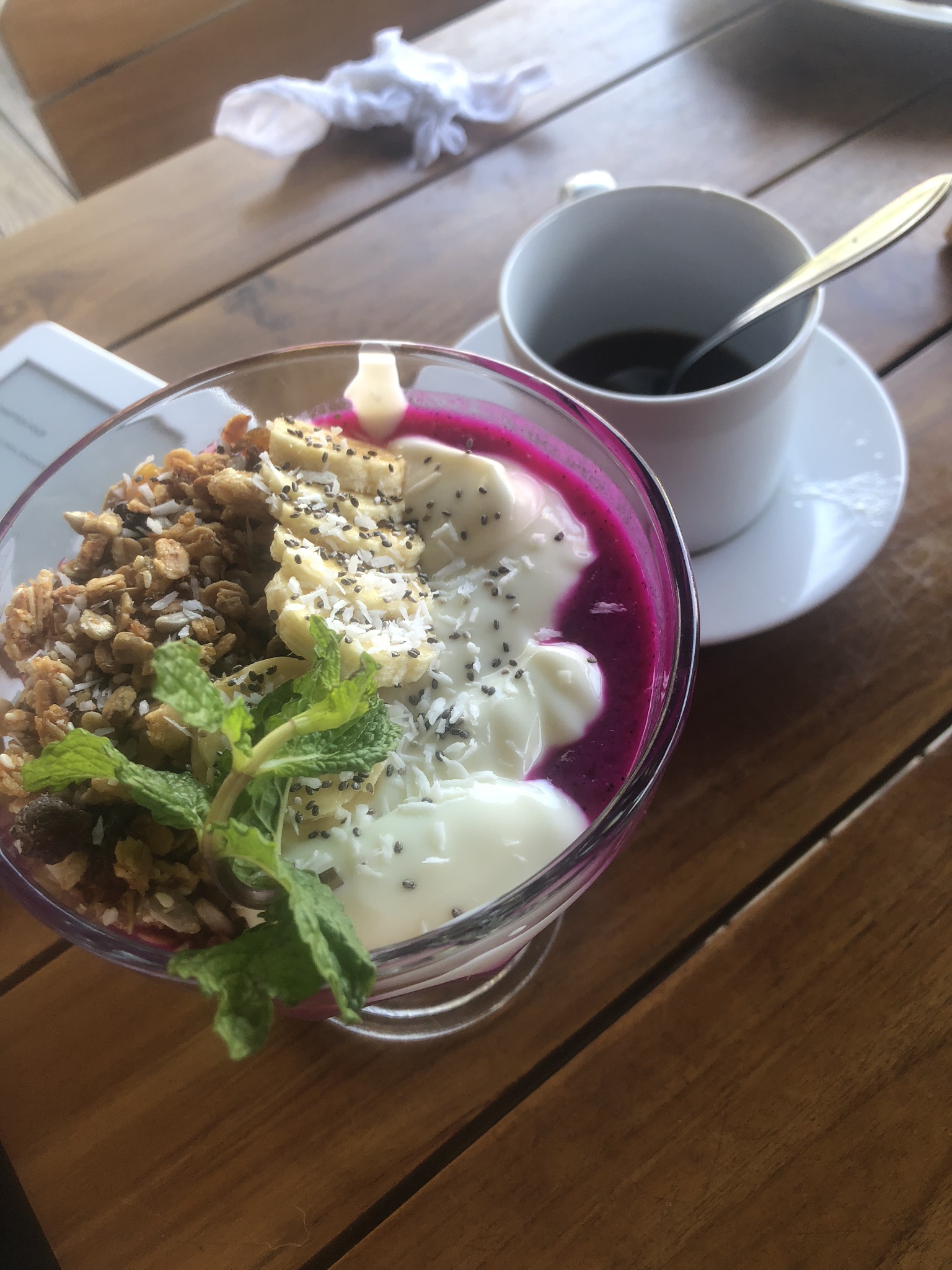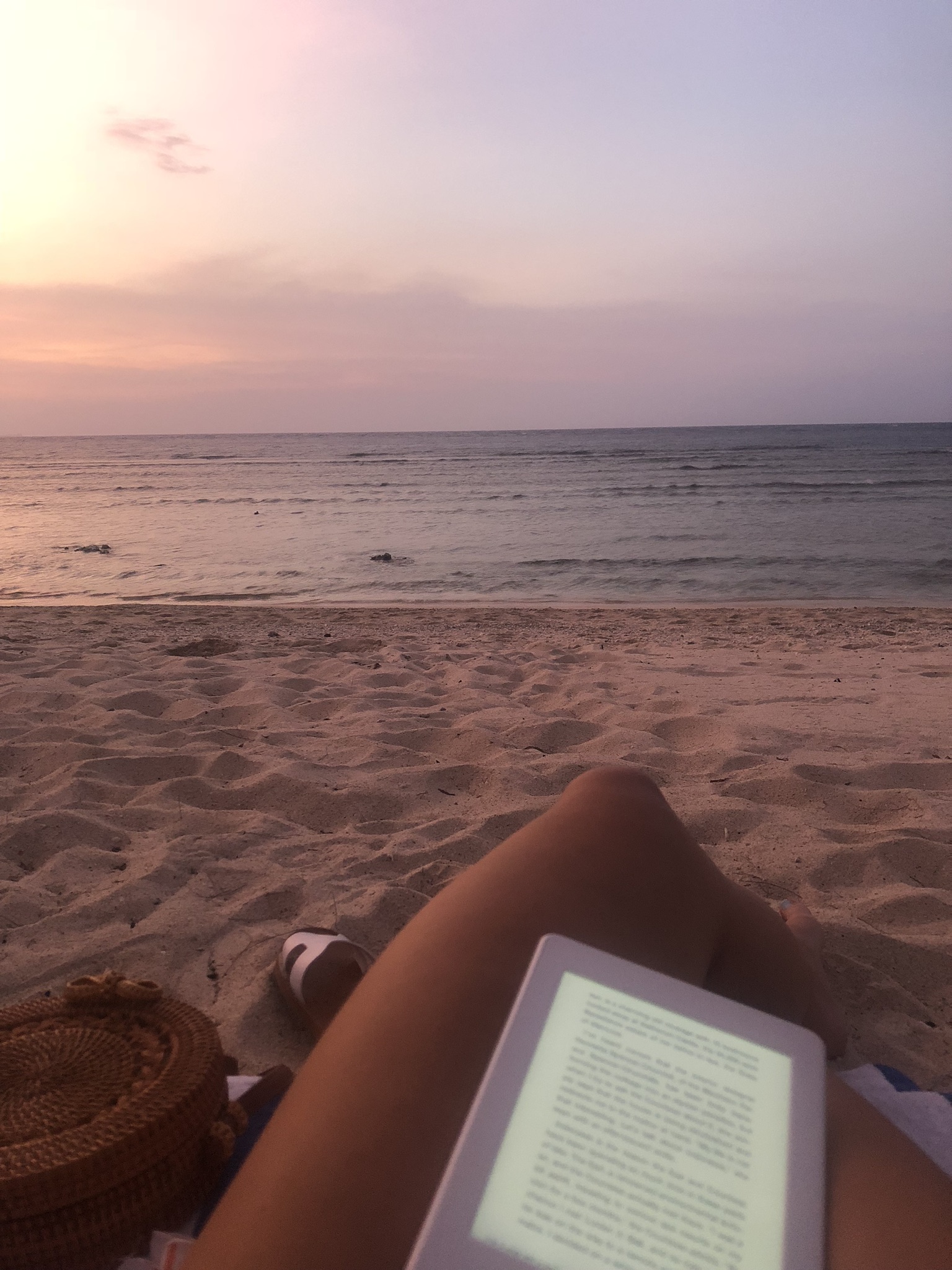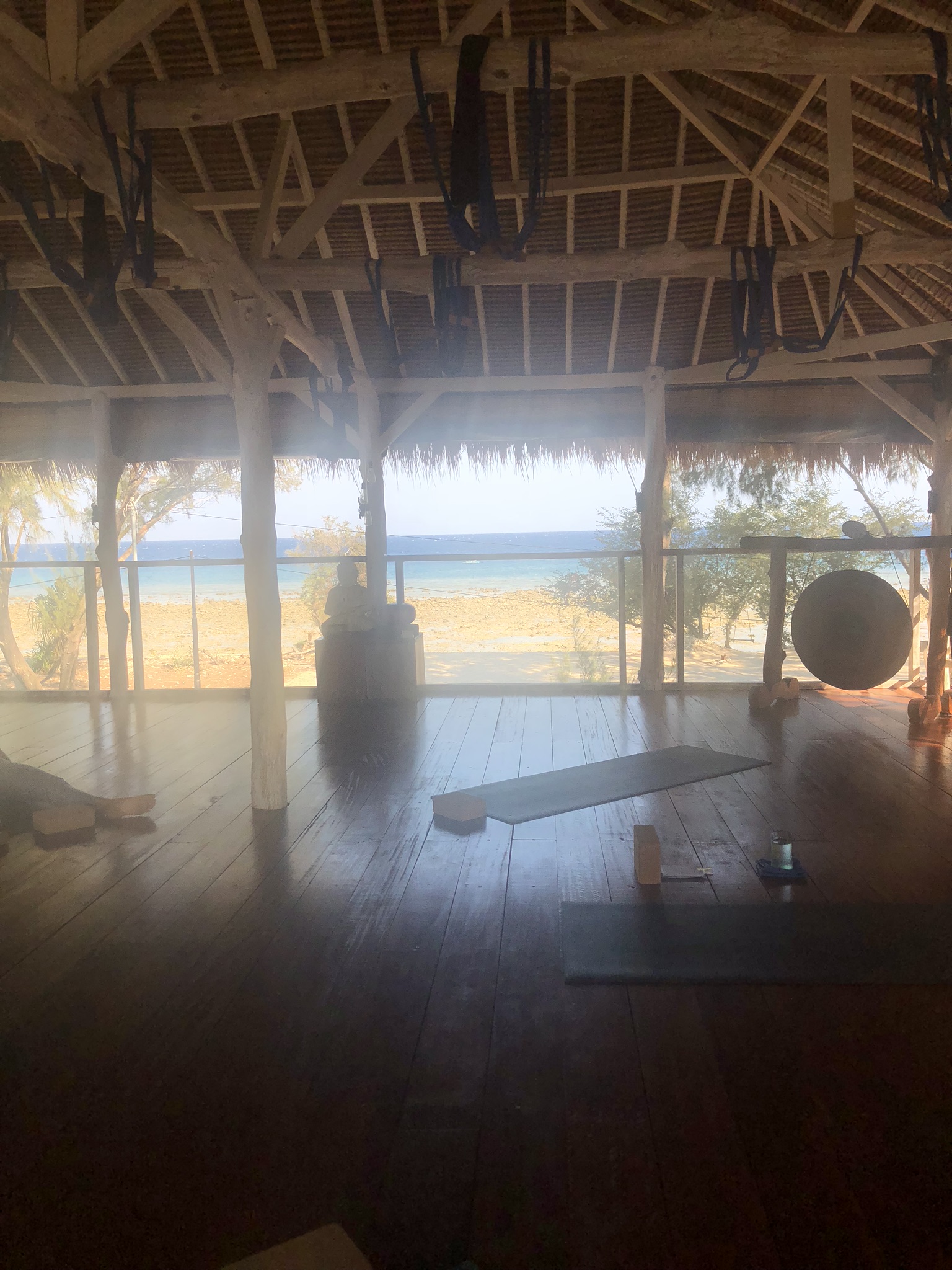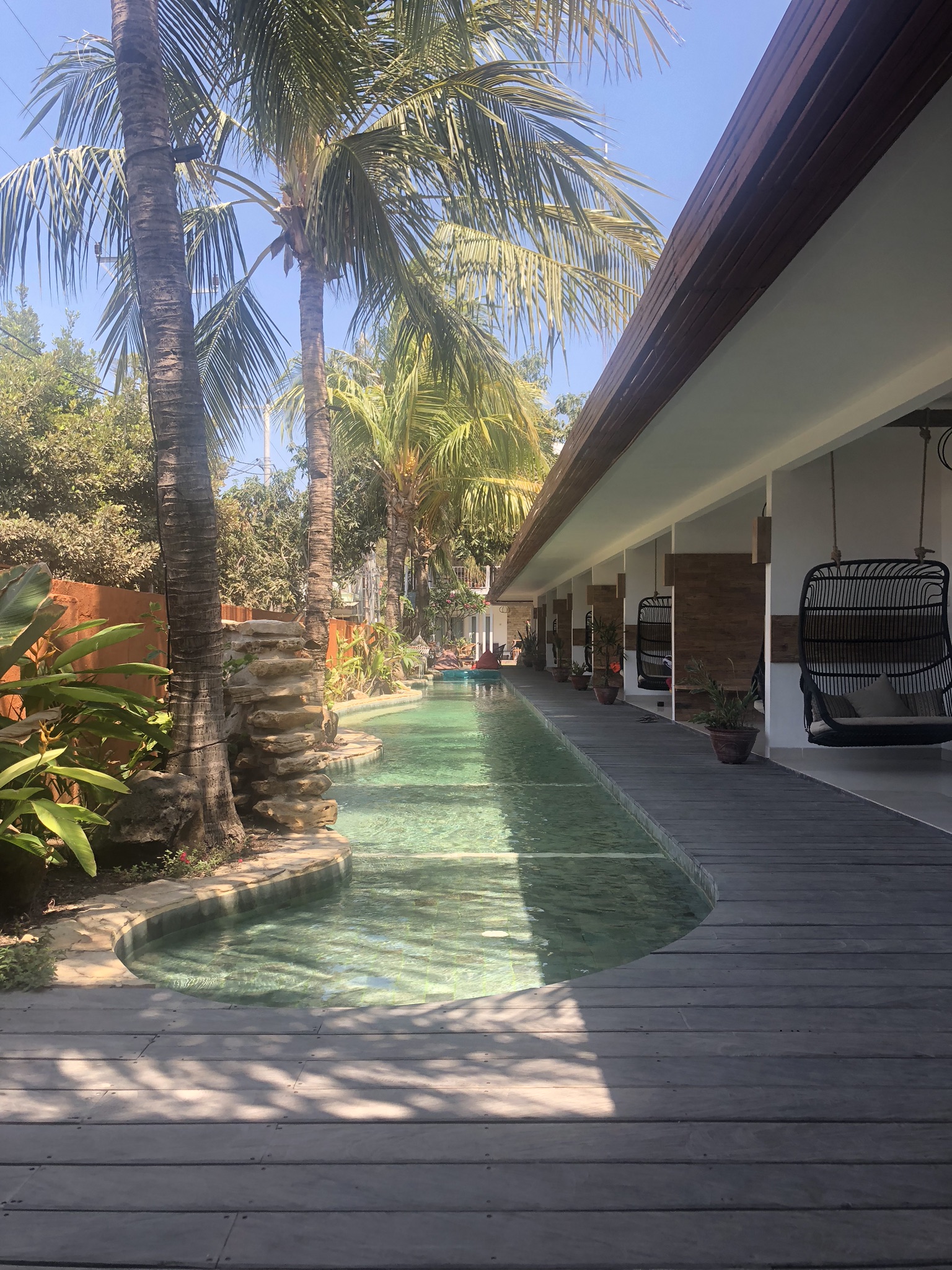 This was my favorite part of the trip and we spent 4 nights on the little island.
The island is SO SMALL they don't have cars. So when you get off the boat, you have to take a HORSE-DRAWN CARRIAGE to your hotel!!! There is like one semi-paved road where the boat dropped us off and then rest of the way was a dirt road.
It was probably like a 15-20 minute horse ride to our hotel, Le Pirate Hotel. It's on the sunset side of the island (so sunsets are obviously beautiful) and it's a little bit quieter than the main area. We had our own little cabana and it had an outdoor, private shower & bathroom attached.
The reason why this part of the trip was my favorite is because it was the most relaxing. I BASICALLY DID NOTHING. Basically all there is to do is lay on the beach, tan, read, and drink. Our hotel had a great restaurant, bar, and pool and also had beach volleyball and played "movie nights" once a week on the beach. There really wasn't much of a reason to leave our hotel lol.
Our hotel had bikes you could rent, so one day we just biked to the other side of the island to lay on the beach, tan, read, and drink over there lol. We also did a half-day snorkeling adventure (they have some of the best snorkeling, and it's a really common place to get scuba-certified), lots of yoga classes, and a $16 hour-long massage. Amazing.
I got SO sunburnt though. Even though I went in October it turns out since we were still practically on the equator that the sun is still super strong??!! Who would have thought?
To Recap, Must-Do's on Gili T:
Snorkel/scuba
Bike around the island
Get a massage
Take a yoga class
On the last day we headed back to the island of Bali and the boat ride back (this time it was 1 hour and 45 min) was ROUGH. It was soo choppy. The boat was pretty big but we were really rocking around. The crew was passing out barf bags and aloe (apparently the smell helps with vertigo?) and were super nice and comforting, and I ALMOST made it but then I threw up in a bag when we were like 20 minutes out lol. So close.
Ubud, Bali – 3 nights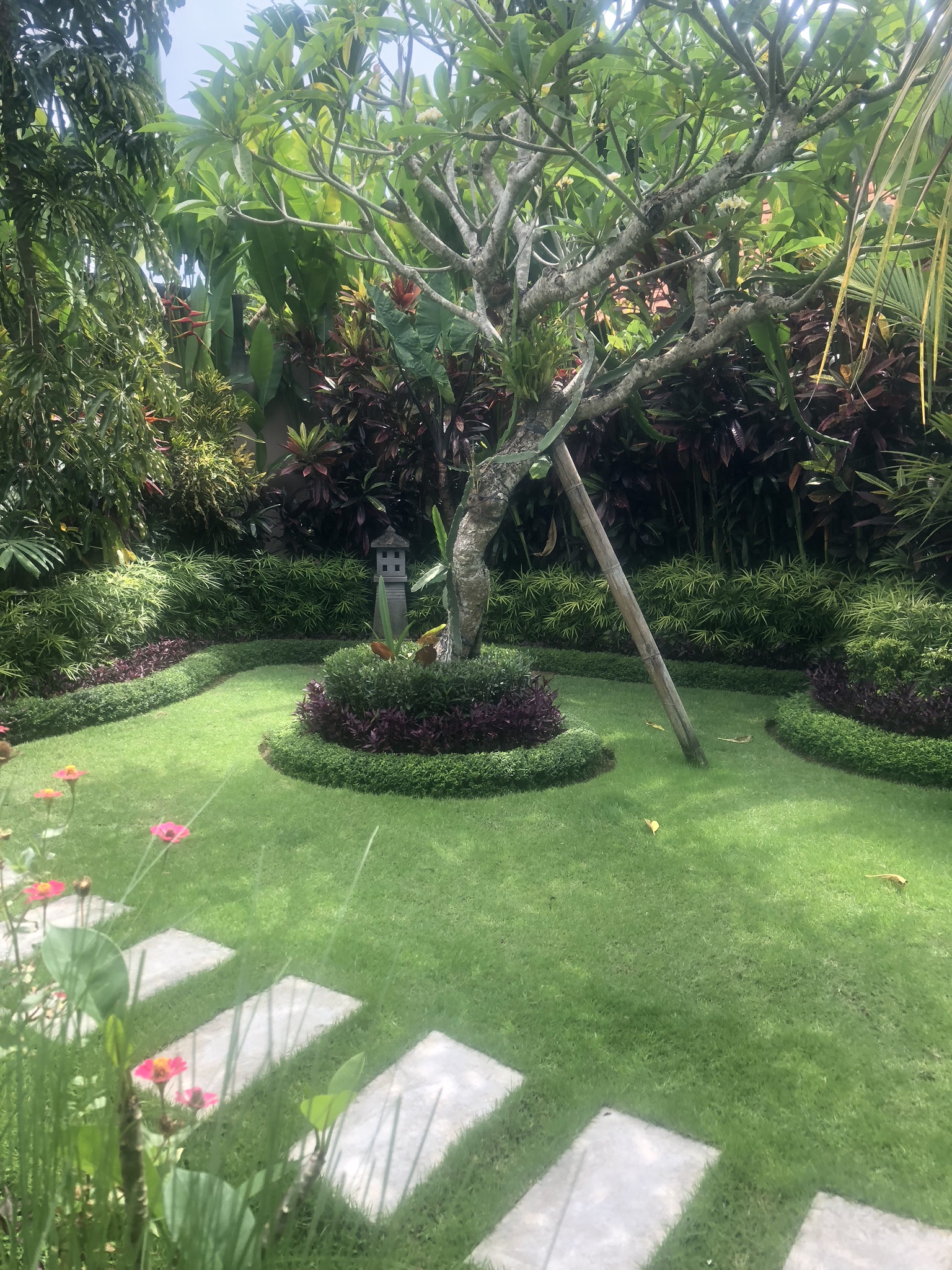 Heads up – the traffic on the island of Bali is terrible. We were there in kind of an "off" season and it wasn't too bad, but there are only so many roads so just keep that in mind if you're trying to do a day trip. If you're looking for a driver, as your hotel if they can recommend someone respectable.
We stayed 3 nights in a private villa at Villa Pondok Buda Merta and my sister and I shared a king bed & had our own pool. Plus it included breakfast that was catered from a restaurant/cafe down the street. It was so nice that when we walked in I thought it was the reception area haha.
Ubud was much more forrest-y, but also more urban because it had real roads lol and plenty of restaurants and shops. I got quite a few mosquito bites here, but you can just buy bug spray when you get there. Our villa bed also had a mosquito net (this was probably because our room connected to an indoor/outdoor bathroom with an indoor and outdoor shower).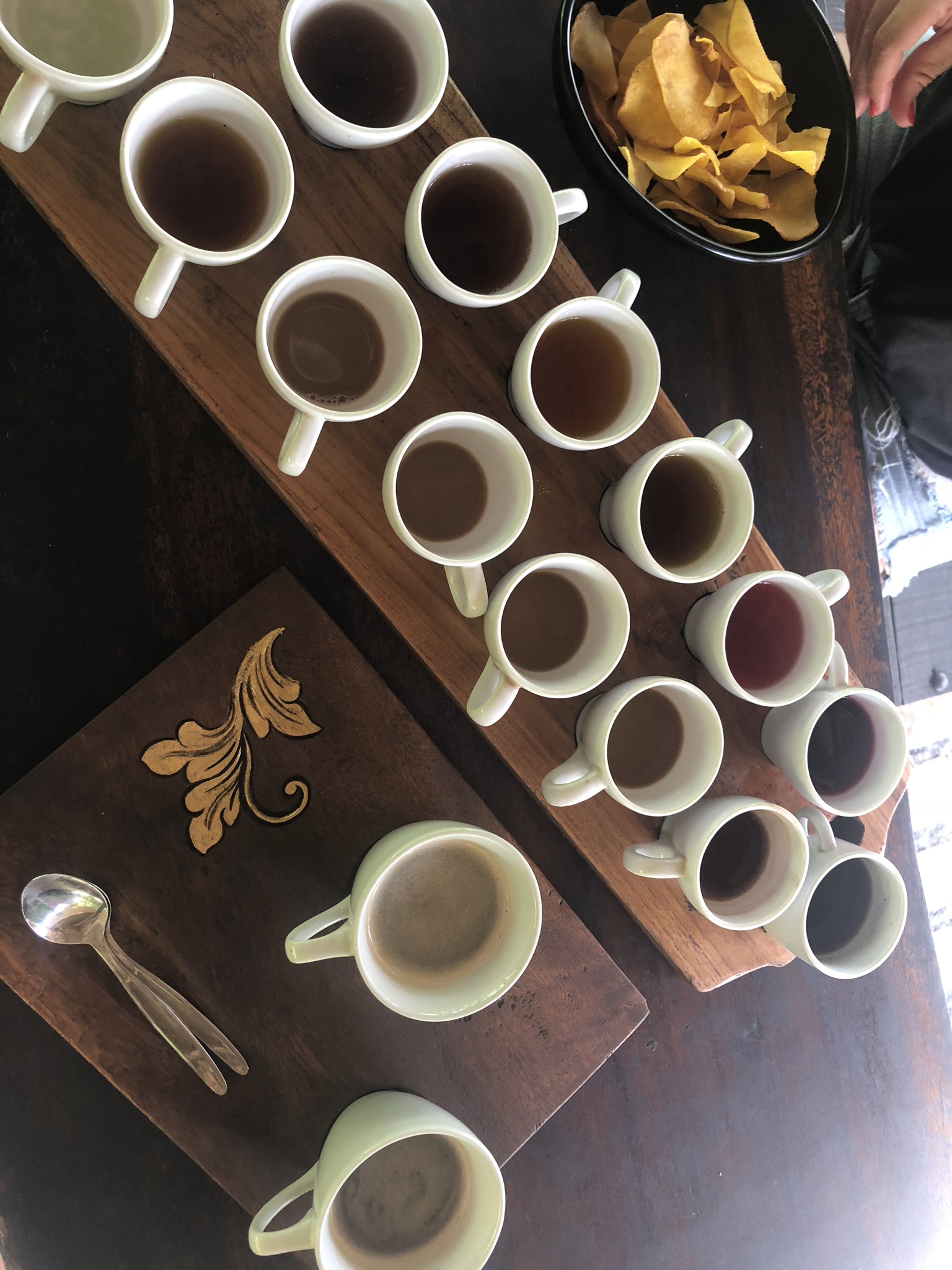 Our villa was pretty centrally located, so we could walk to yoga/meditation class and also walk into town and restaurants. The only time we needed a driver is when we went to the famous rice paddy fields. We also had our driver drop us off at where they grow Kopi Luwak. You can learn more about it here, but it's basically coffee beans that these cat/racoon (called a Civet Cat) creatures eat and poop out! My sister and I bought some of the ground coffee and gave it to my dad for Christmas lol.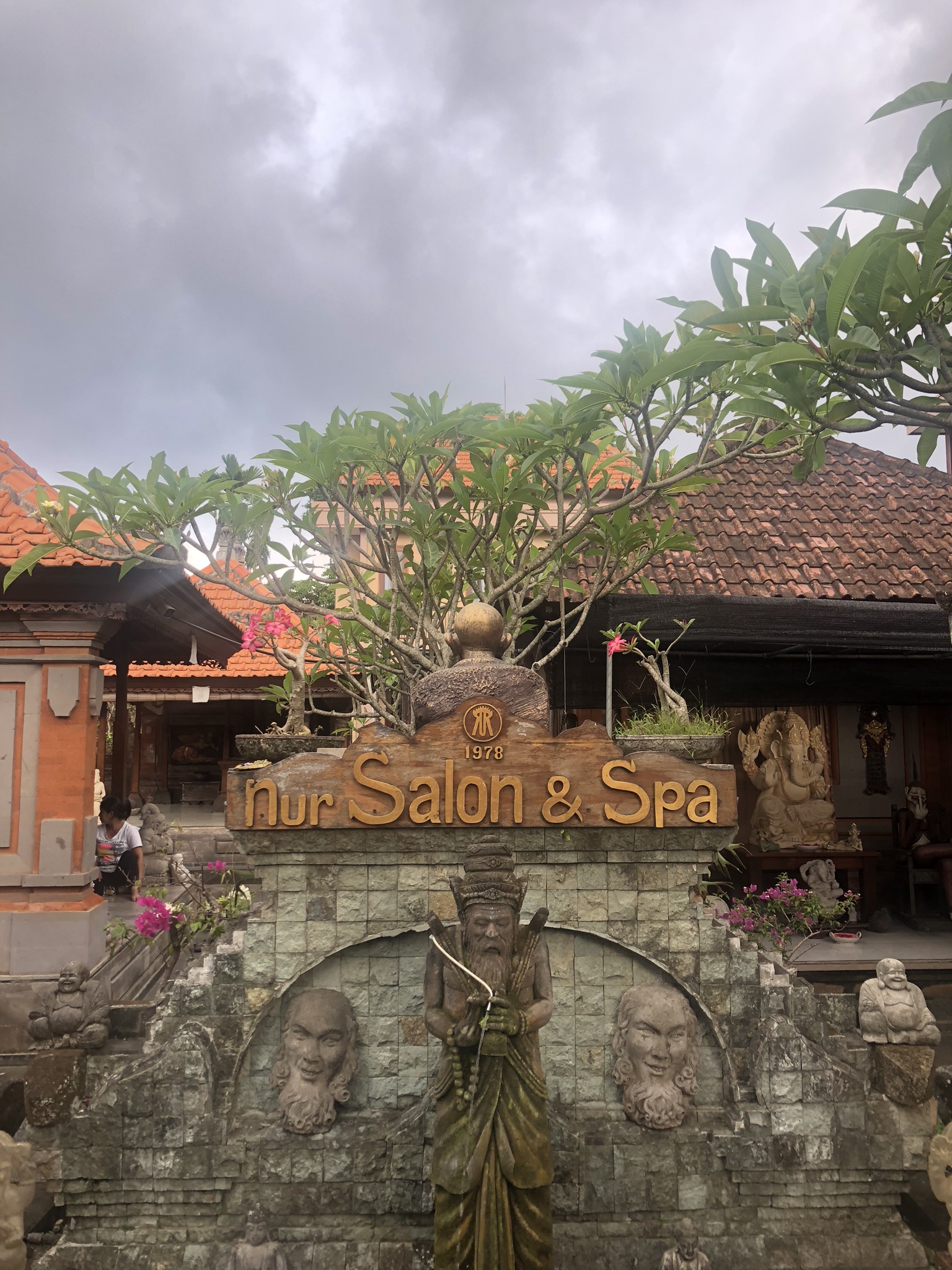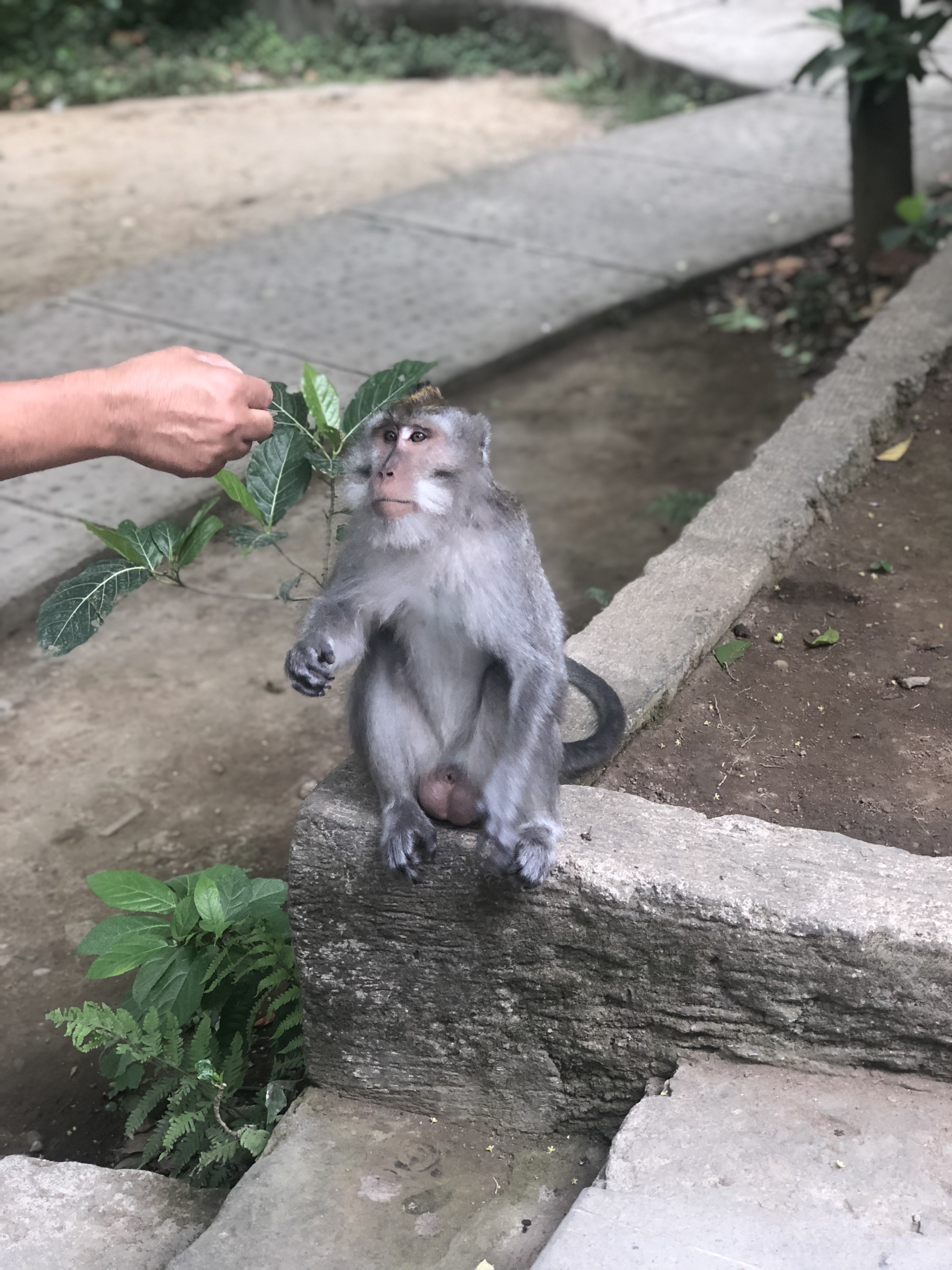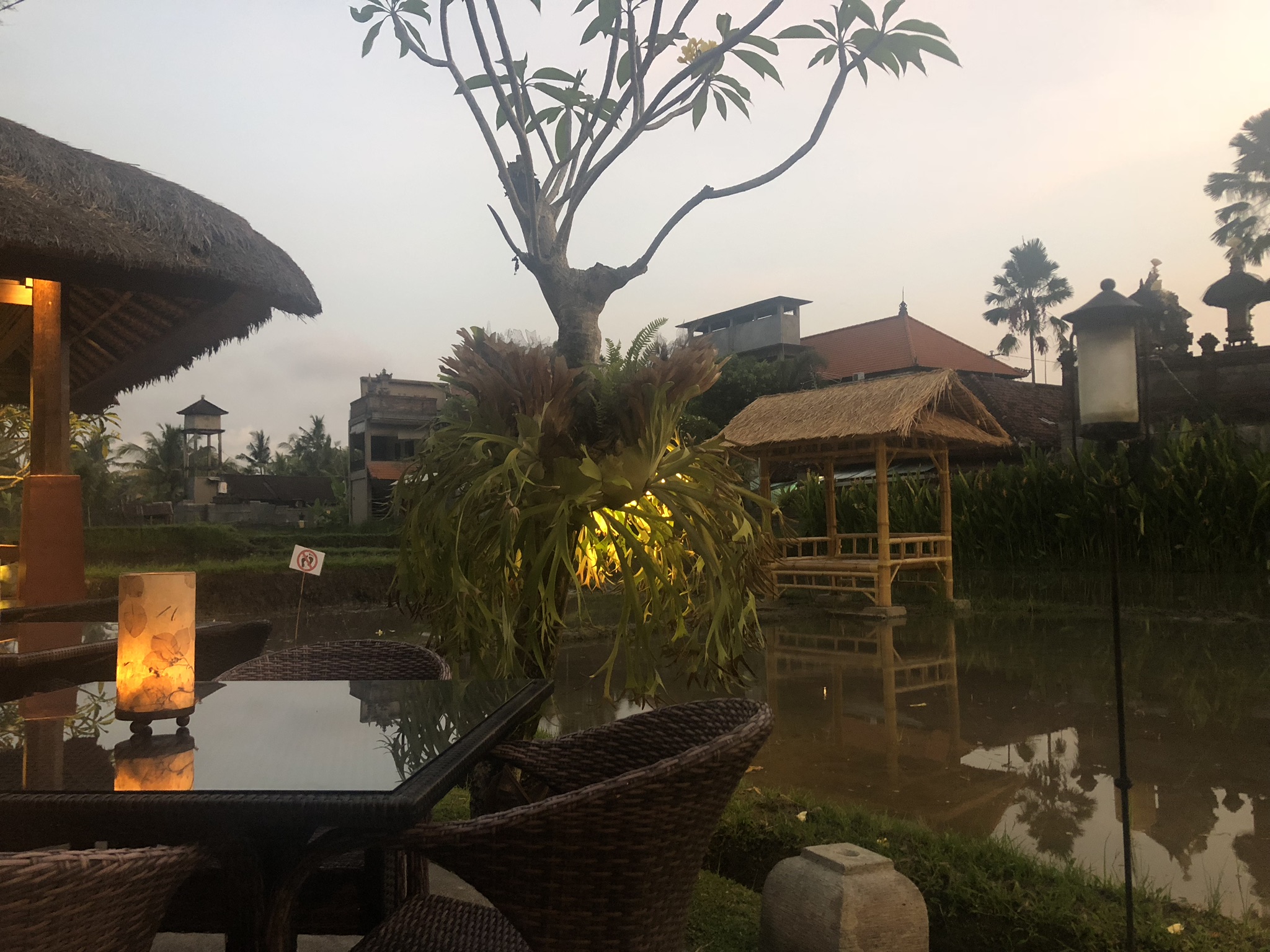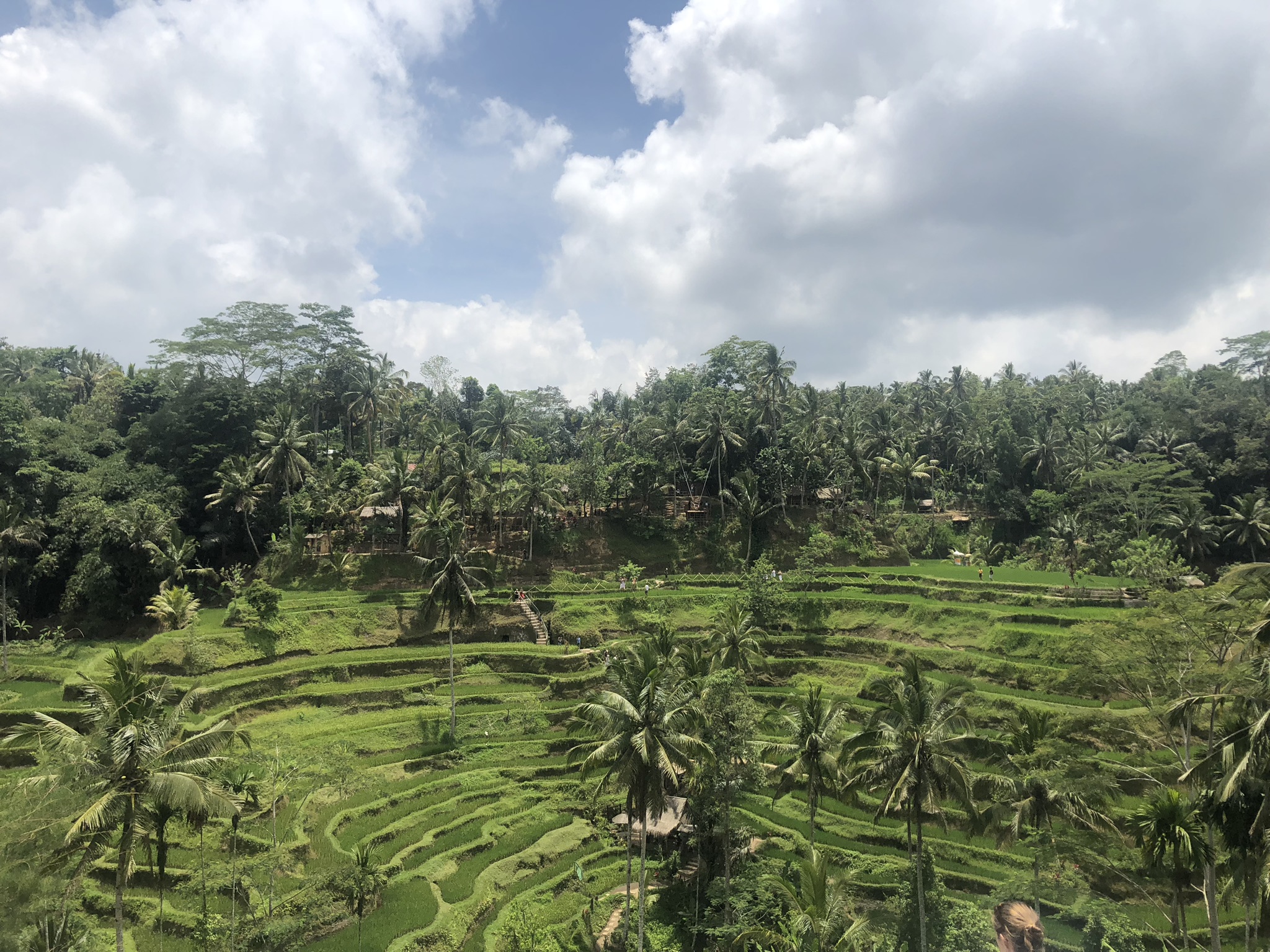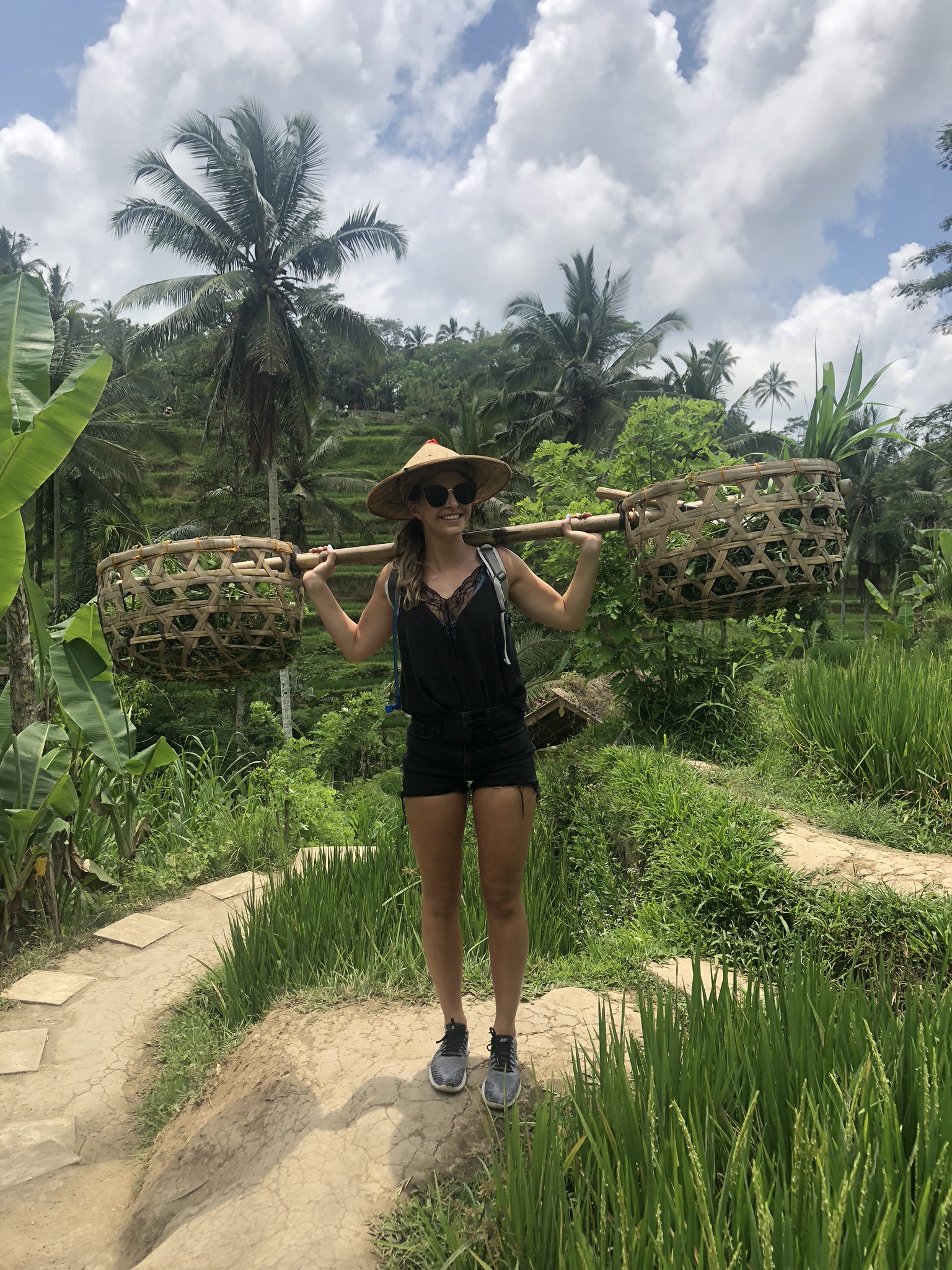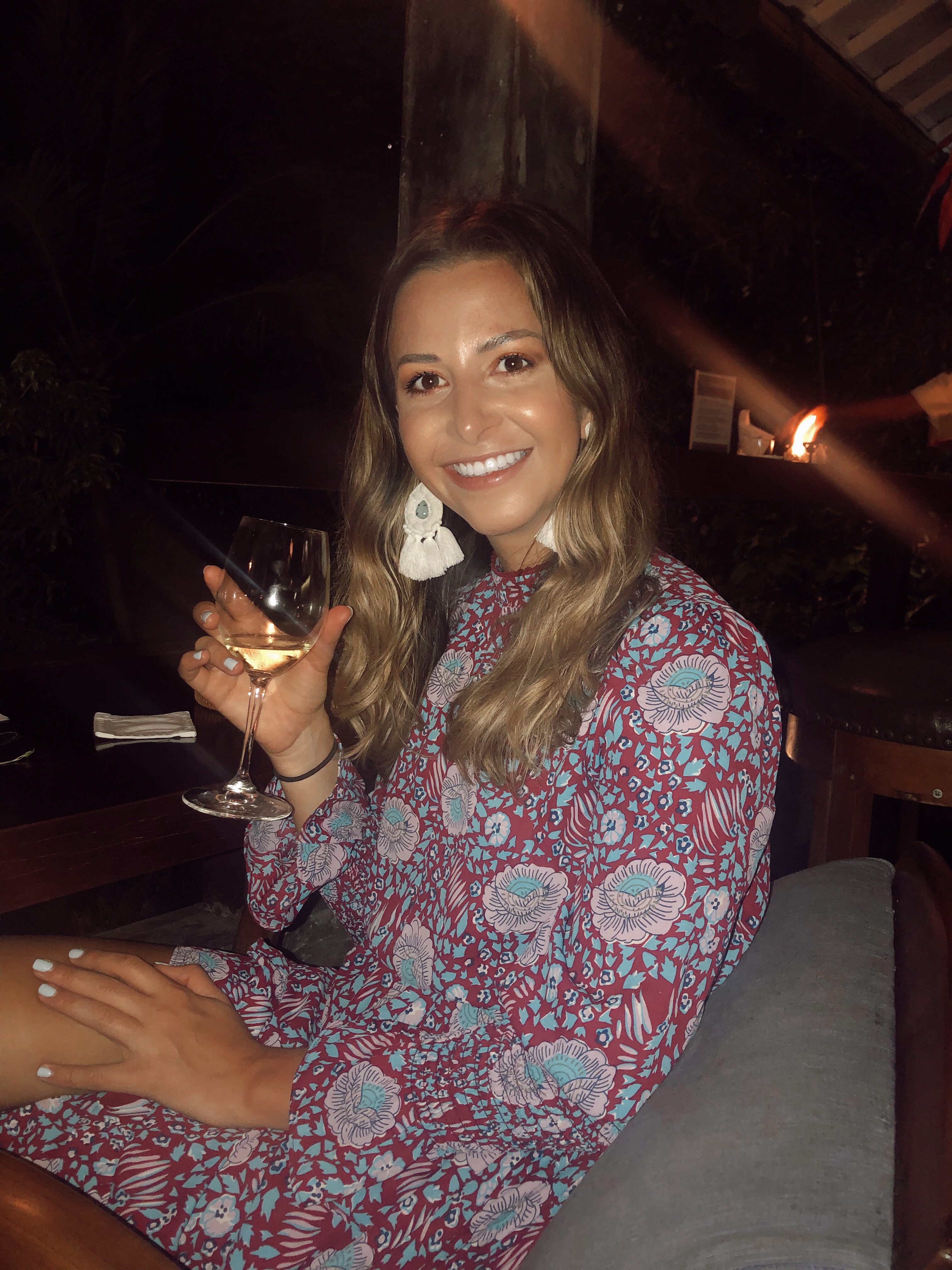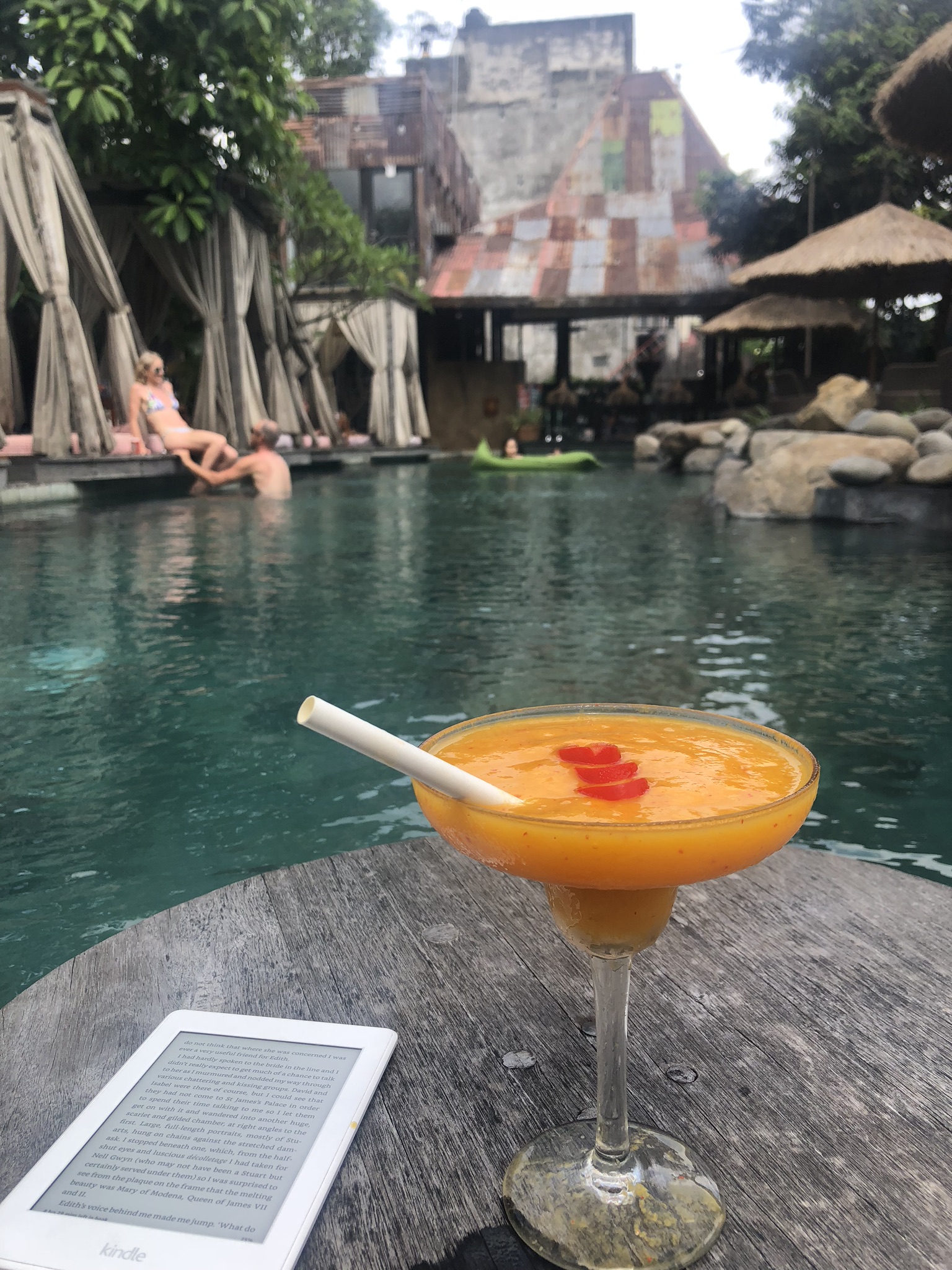 Things I'd recommend to do in Ubud:
Hong Kong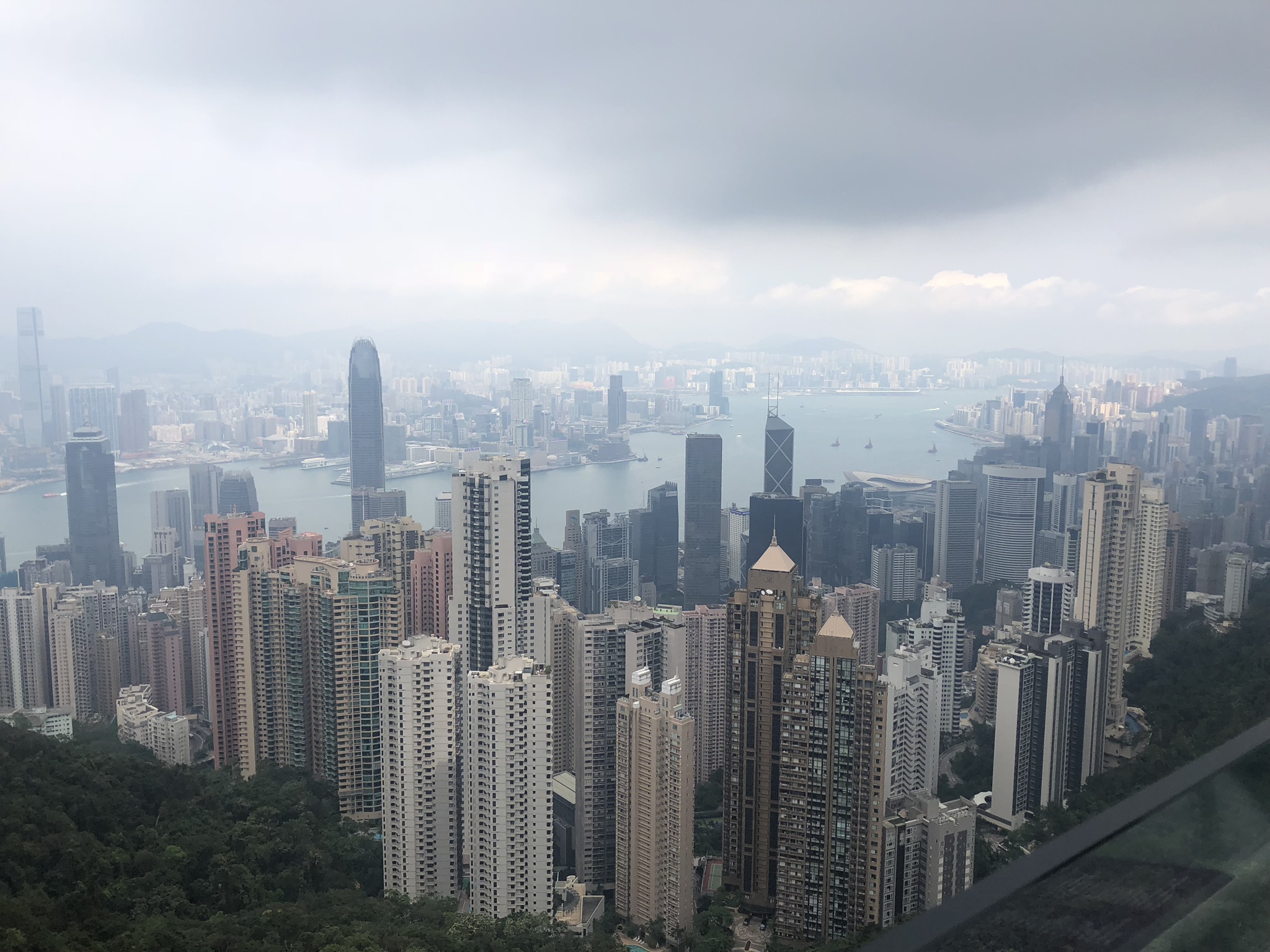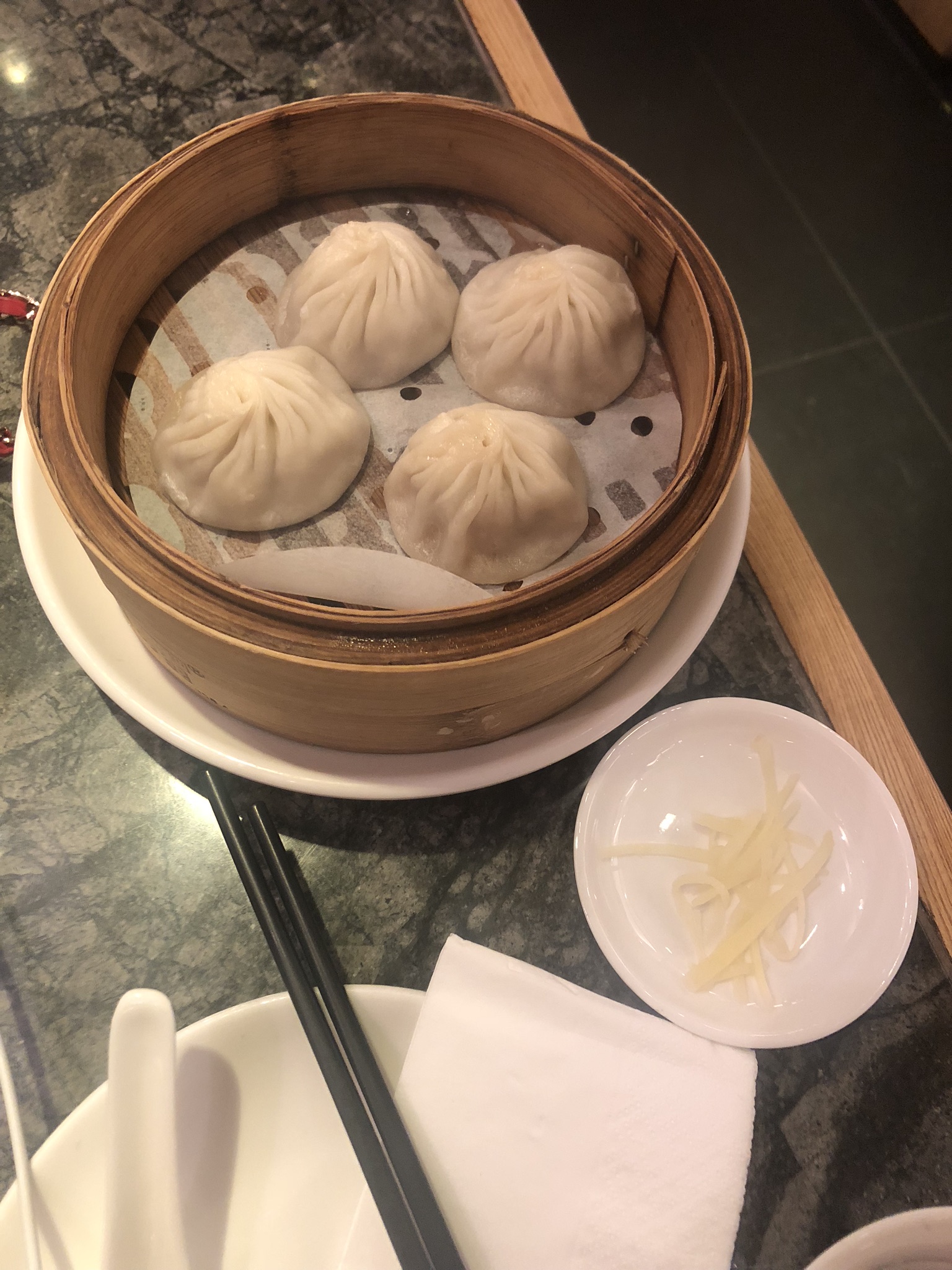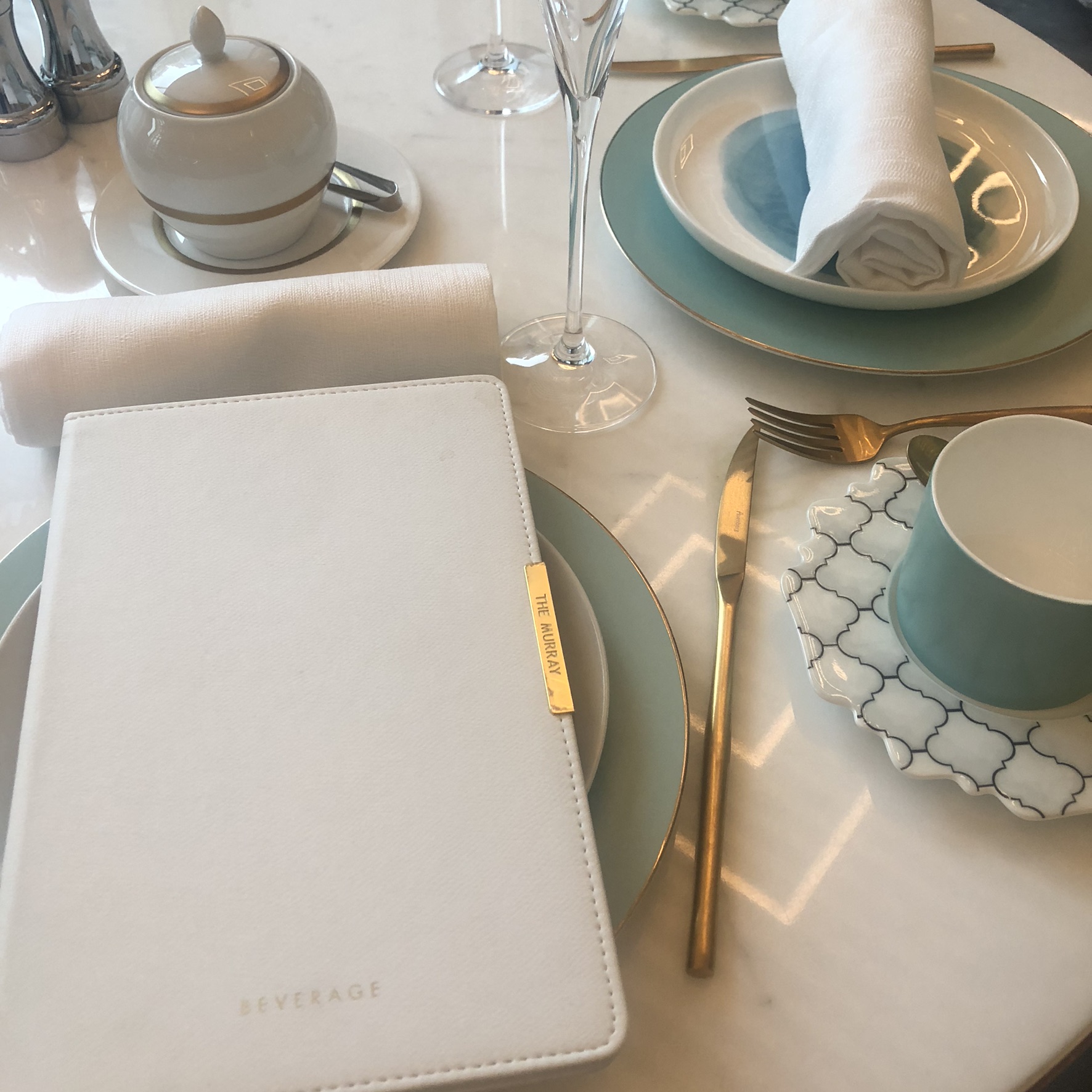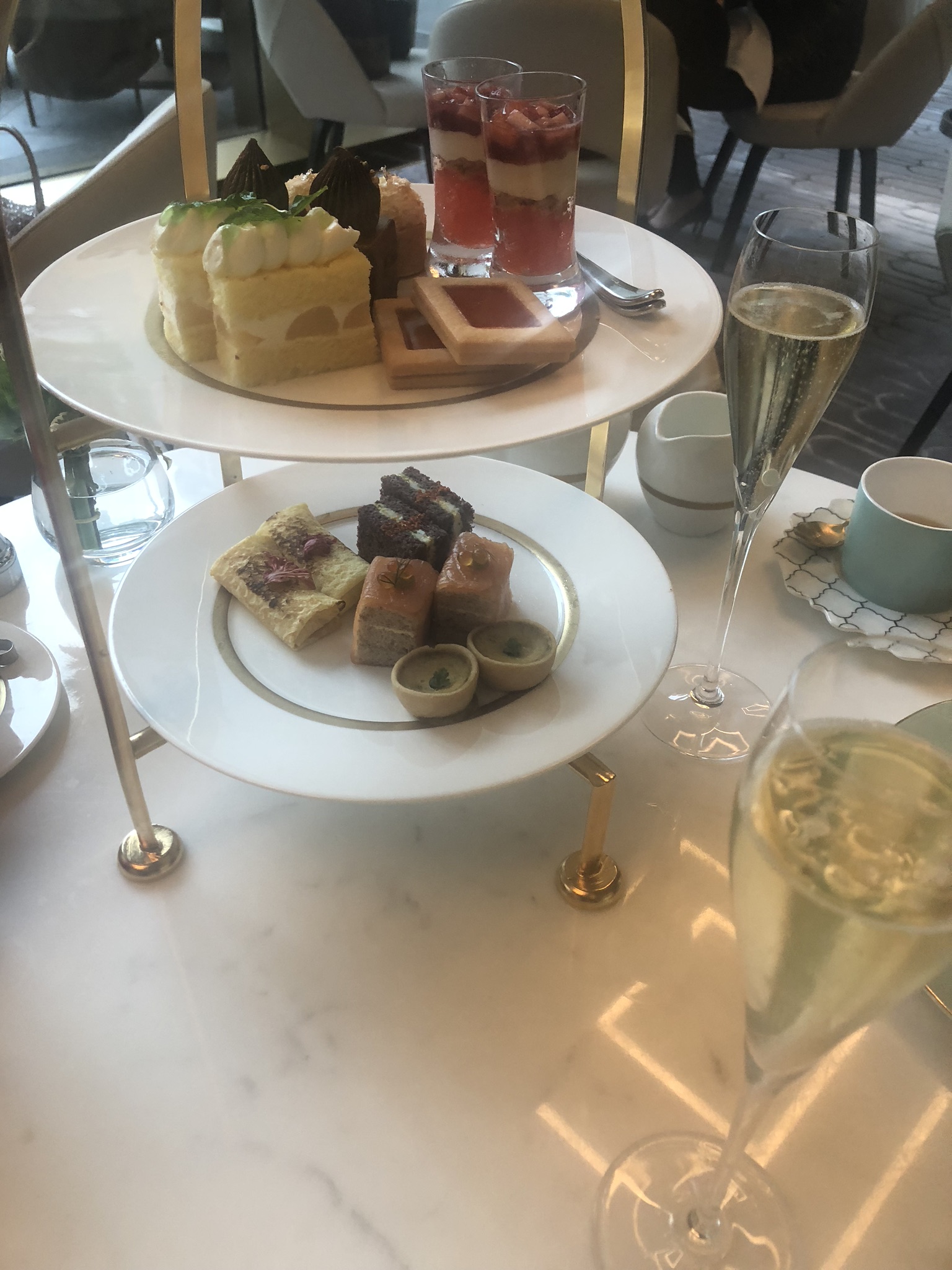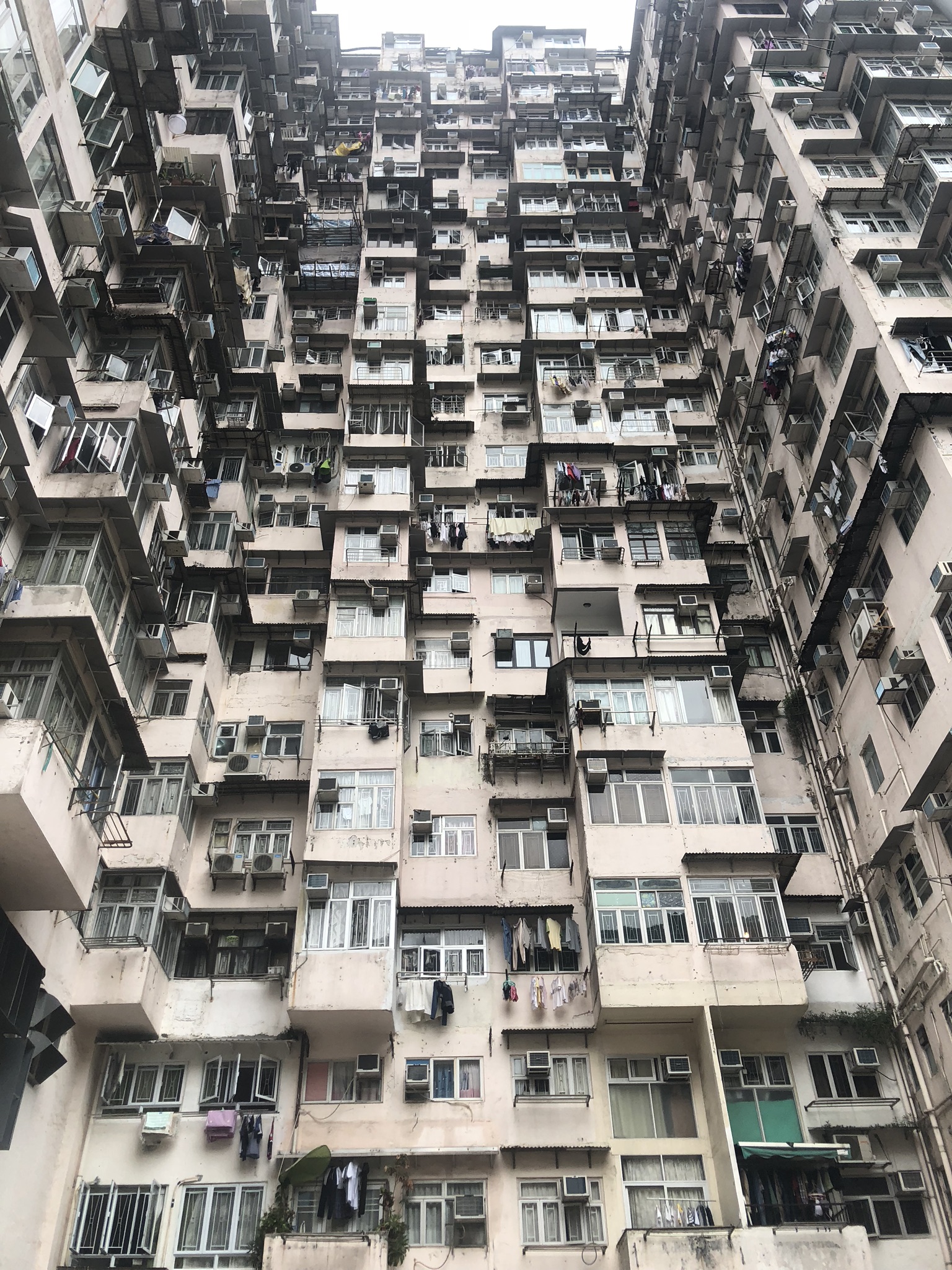 After 8 days in Bali it was nice to head back to Hong Kong on Sunday night. Unfortunately my sister had to go back to work, so I had to explore Hong Kong in 2 full days by myself.
My sister lives in Sai Kung which is in the New Territories and it's a little expat community in a fisherman's village, so it was definitely interesting to see how her little village compared to the main Island of Hong Kong. Her flat was about a 10 minute walk from the town's center where they have lots of cute restaurants and cafes (her favorite cafe that I got a matcha & avo toast at is called Little Cove).
Getting Around
It took me about an hour by public transportation to get into Hong Kong, but it was a really easy commute. You'll definitely want to get an Octopus Pass (works on busses/the metro) and I think you can buy this and load it at any 7/11 store.
You can use the Google Maps app and download the route you need to take, but I used the City Maps app which works via your geo-location and will notify you when go get off the bus/metro even if you don't have cellular service. It's really easy to get around though, and their system works like any other city's subways and all the signs are also in English. I just downloaded an Audible book and listened to it on my commute and could zone out.
Things I Did In Hong Kong:
Honestly you can search "Instagram-worthy spots in Hong Kong" and many of these will be on the list.
Take the tram up to the top of Victoria Peak
Visit Hong Kong Park (it's right near a big mall, I got lunch and boba around this area when I went into town) – the park has WIFI! So I could walk around, find a bench, and Facetime my mom! lol
Afternoon Tea! – On my second day in Hong Kong, my sister met me on the Island for some good ole Brit-style High Tea. We did tea at the the Murry Hotel (at the time I think it was one of the newer hotels in this part of town) and it was v fancy. I think it was like $80/person for tea and crumpets and other snacks.
Take the Central Mid-level Escalators up for a ride. The escalators go up the mountain so far! It's crazy how riding escalators is just a daily part of some people's commute.
Stone slabs street – They have cool murals and the roads will remind you of Harry Potter. Also, I went right before Halloween and there were TONS of street vendors selling costumes and masks and such. Apparently HK goes crazy for Halloween.
Famous high-rise apartment building that was in the Transformers Movie
Get some Bao (dumplings!) – Crystal Jade (it's like a fast-casual chain and the food is so good)
Speakeasy – If you're into specialty cocktails, my sister found this place called PDT (stands for Please Don't Tell) inside of a hotel. You enter through a red phone booth. V v cool.
And that's it!!
It was the longest trip I'd been on (besides being an au pair in Italy for a summer – more on that here) and the longest time I've taken off of work ever. And it was amazing lol.
If you have any more questions or want me to link anything  more, happy to help! Happy travels.
xx bbooks