Just over two years ago I had just graduated college from ASU and had committed to starting a job full-time in August of 2015… meaning I had one last summer to make the most of before entering the real world. I knew that I wanted to travel, but didn't have much money to do so, so I started looking into different ways to travel on a budget. I had heard of a friend of a friend who had nannied abroad, so I did a little research and came across aupairworld.com. Turns out, I had such an amazing experience and it was an affordable way to travel to a new country!
1. Most Families Just Want You To Speak English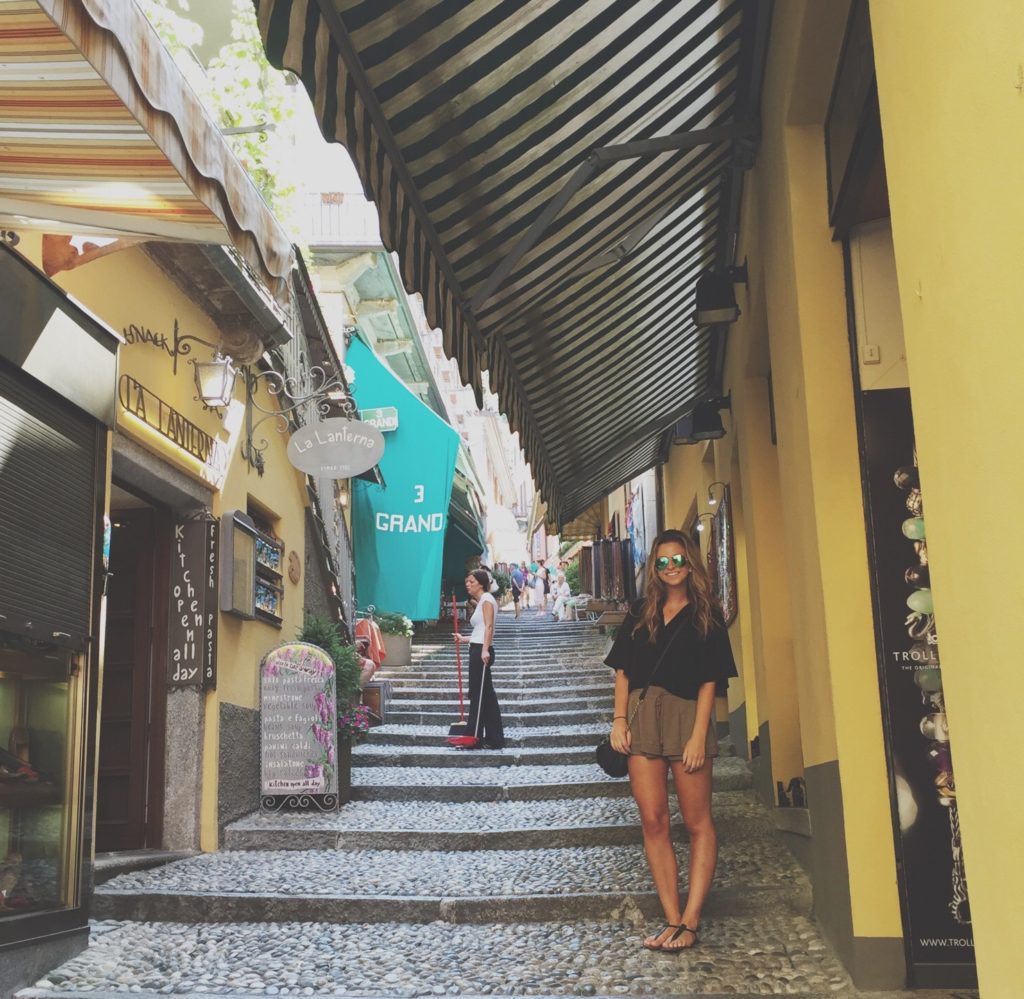 I hardly had babysat or nannied since high school, but after I created my profile and answered a few questions, I soon realized that many of the families on the website just wanted a nice, educated, English-speaking nanny to care for their children. There were TONS of gigs all over the world – France, Australia, Canada, Switzerland, you name it. I narrowed my search down by the length of the nannying term (most were 1 month-1 year+) and the number and age of the kids.
3 families messaged me, and the first one I did a Skype interview with an Italian family the next day. I wasn't sure what to expect or how good her English was going to be, so I quickly Googled some Italian phrases and wrote them down for my interview.
2. Make Sure The Family Is A Good "Fit" For You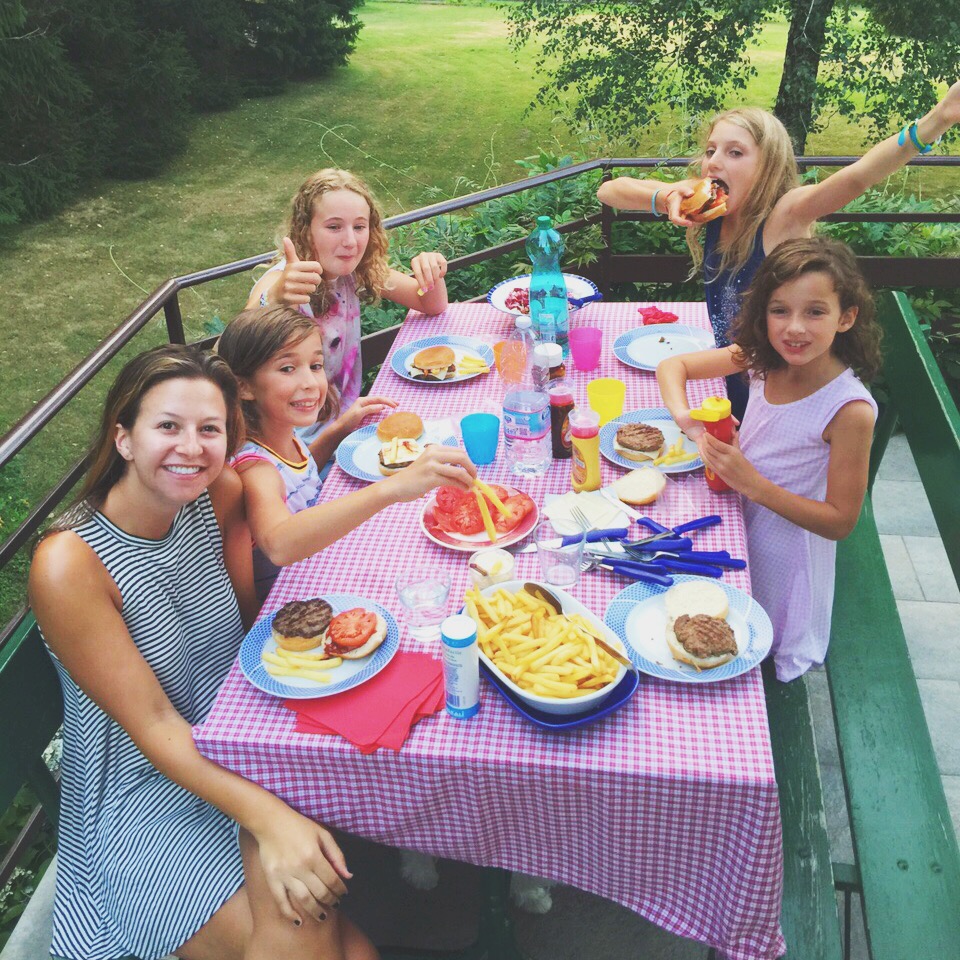 I really lucked out with my family. After I Skyped with them, I could immediately tell that they were good, genuine people and that we'd  make a great match. I would highly recommend Skyping with the family before committing to a job. I tried to be mindful of the questions I asked, because I knew this would probably be one of the few times I'd get to talk to them "face to face." I asked these questions in my interview:
What is expected of me while I stay with you?
What is your family like?
What will we be doing while I stay with you?
What are your daughters/sons like? (ask to meet them in the Skype interview, too)
What day/hours am I expected to "work"?
What part of town are you located? Is there transportation?
I event tried (and failed) to learn a few simple Italian words before the call haha. I think I learned "ciao" (hello) and "bambini" (children).
3. You Might Not Get Weekends Off….But I Did!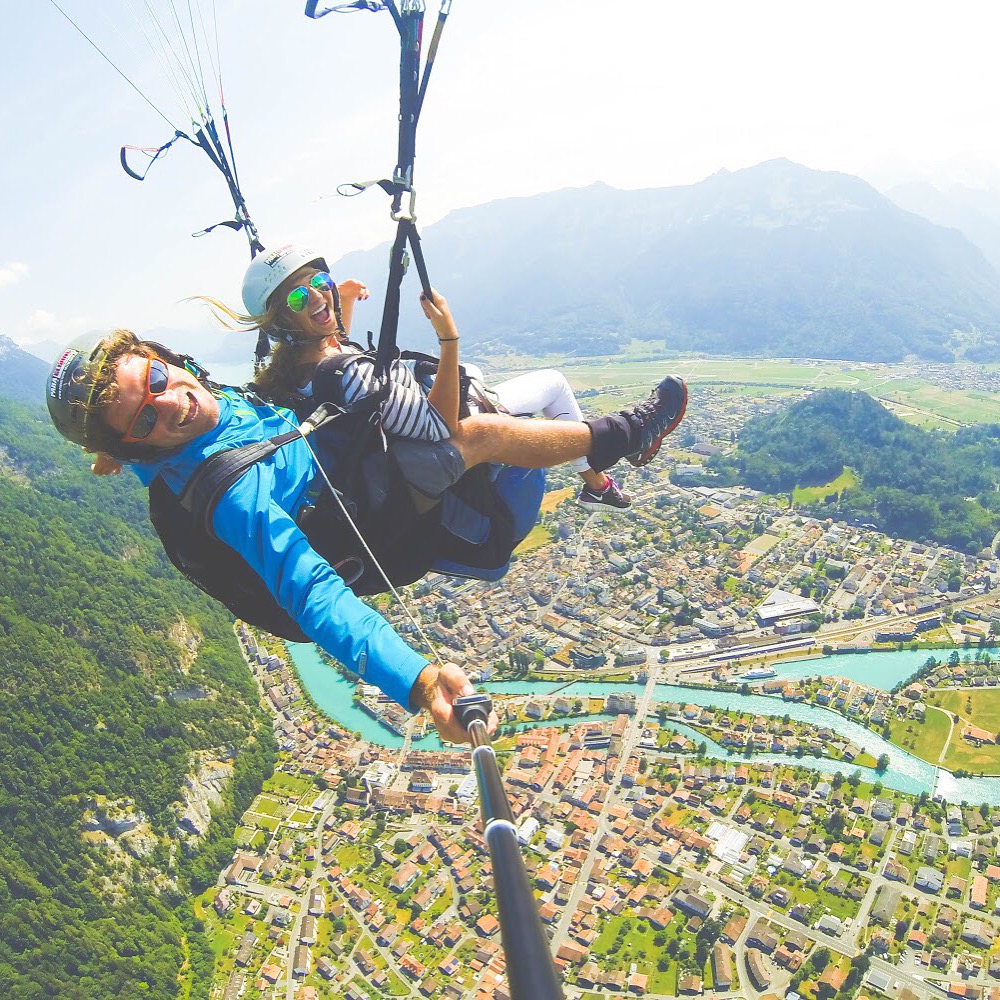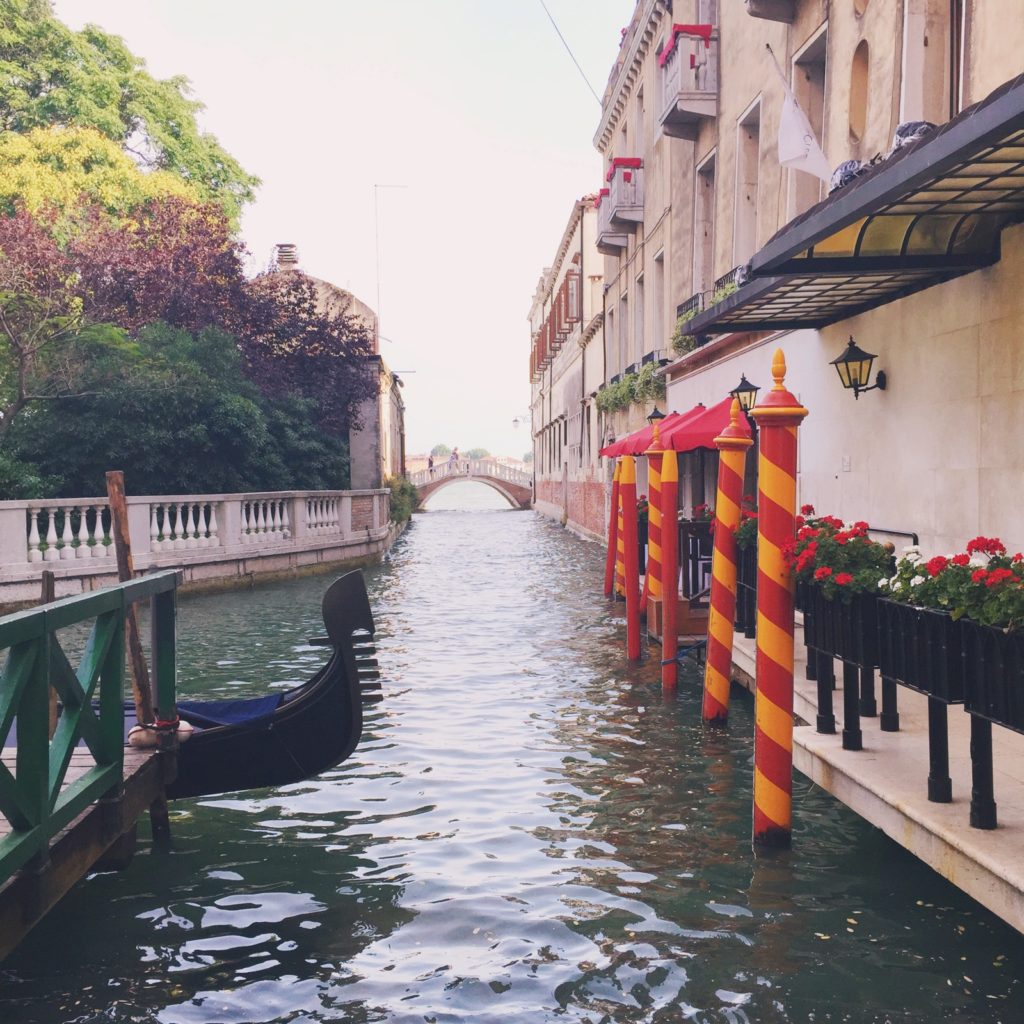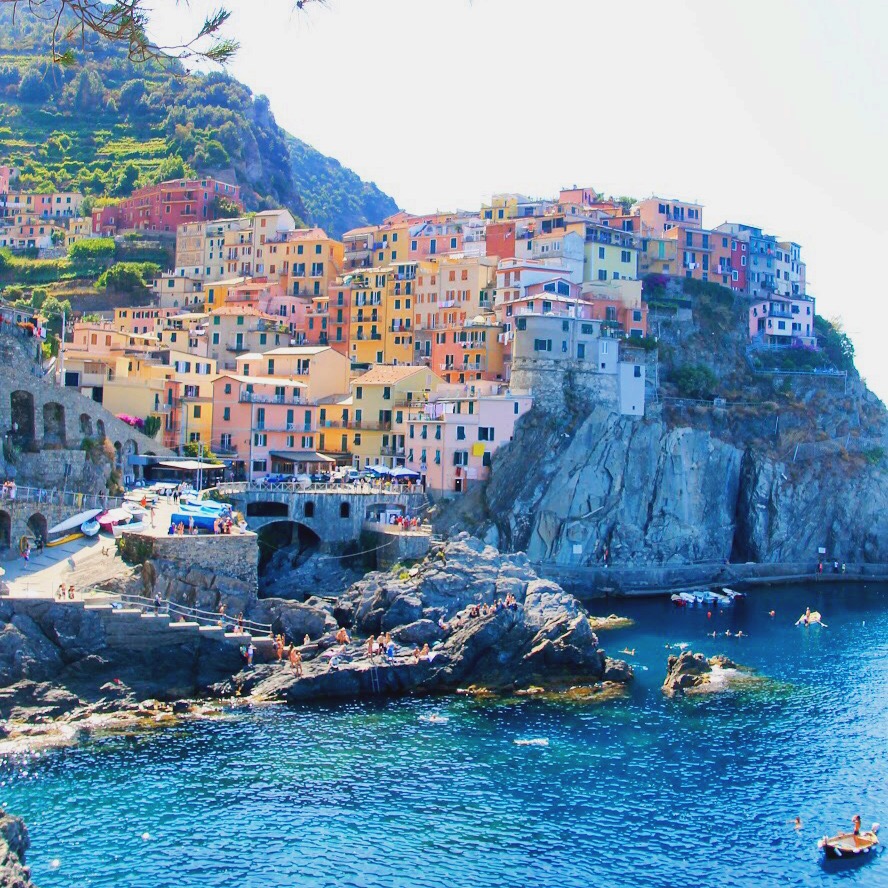 Turns out that having weekends off isn't a normal thing! I was so lucky to have my weekends free (I was "off" at 5 on Fridays) to travel. We were also very close to the train station in Milan and in Colico, so it was easy to get around and navigate. After talking to another friend and hearing some scary stories though, I heard that some nannies don't get this privledge. For those who nanny in more rural areas, it can also be hard to travel. Research close-by bus and train stations before committing! You'll get "island fever" and will go insane if you don't get out of the house by yourself.
I was able to travel every weekend I was in Italy. Here's where I traveled while stationed in Milan/Lake Como:
Rome
Venice
Florence/Cinque Terre
Interlaken, Switzerland
4. You Might Not Get Paid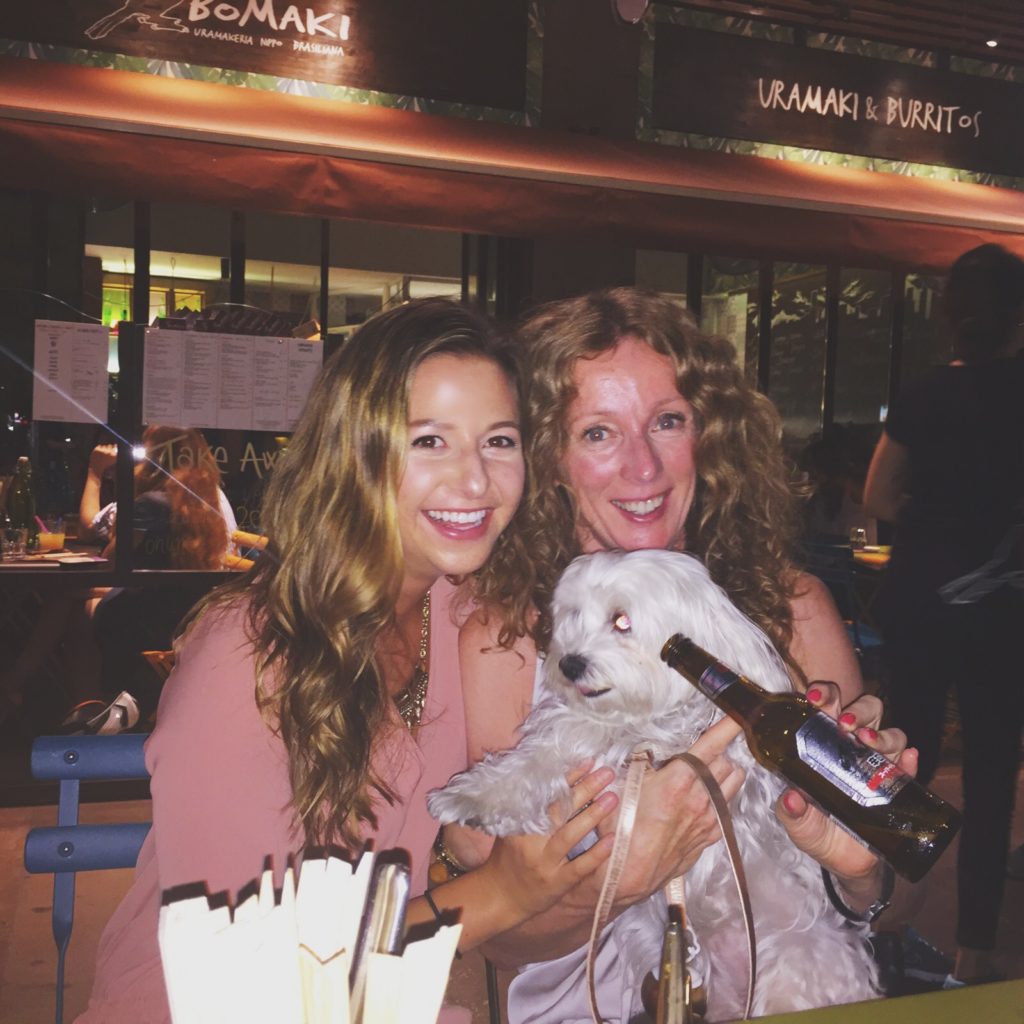 I hear compensation is kind of all over the place. My family paid for half of my flight out there, all of my meals, and a place to stay obviously. They were very generous and made me feel like part of the family. They even printed a picture of us, signed it, and gave me a bracelet after one weekend when I was out of town! I'd also go out to dinner with the mom (pictured above, she was a great time lol). I was so excited to just be able to live in Italy for 5 weeks that I didn't care too much haha.
5. Make The Most Of Just Being An Au Pair / Nanny In Italy!
I couldn't believe how fast the days went by when I was there. But when I was "off" at 5, I'd go for a run down by the lake, take the metro into the city (if we were in Milan), or try and get out and explore. We didn't have the best wifi at Lake Como, so once it got dark I'd read some books on my Kindle (I think I read like 7 books in the 5 weeks I was there… train time makes for good reading too). I had a friend I met up with in Venice, and another in Rome. It was such a magical experience… other than the fact that Italy in July is SO hot & humid lol. But I hope I get the chance to do it someday.
I still stay in touch with the mom of the family via Facebook. She sends me pictures of the girls and updates me on her life. I have a feeling they'll be great long-term friends that I can't wait to see again.
xx
Are you thinking about becoming an au-pair? Where are you thinking of going? Leave a comment below!