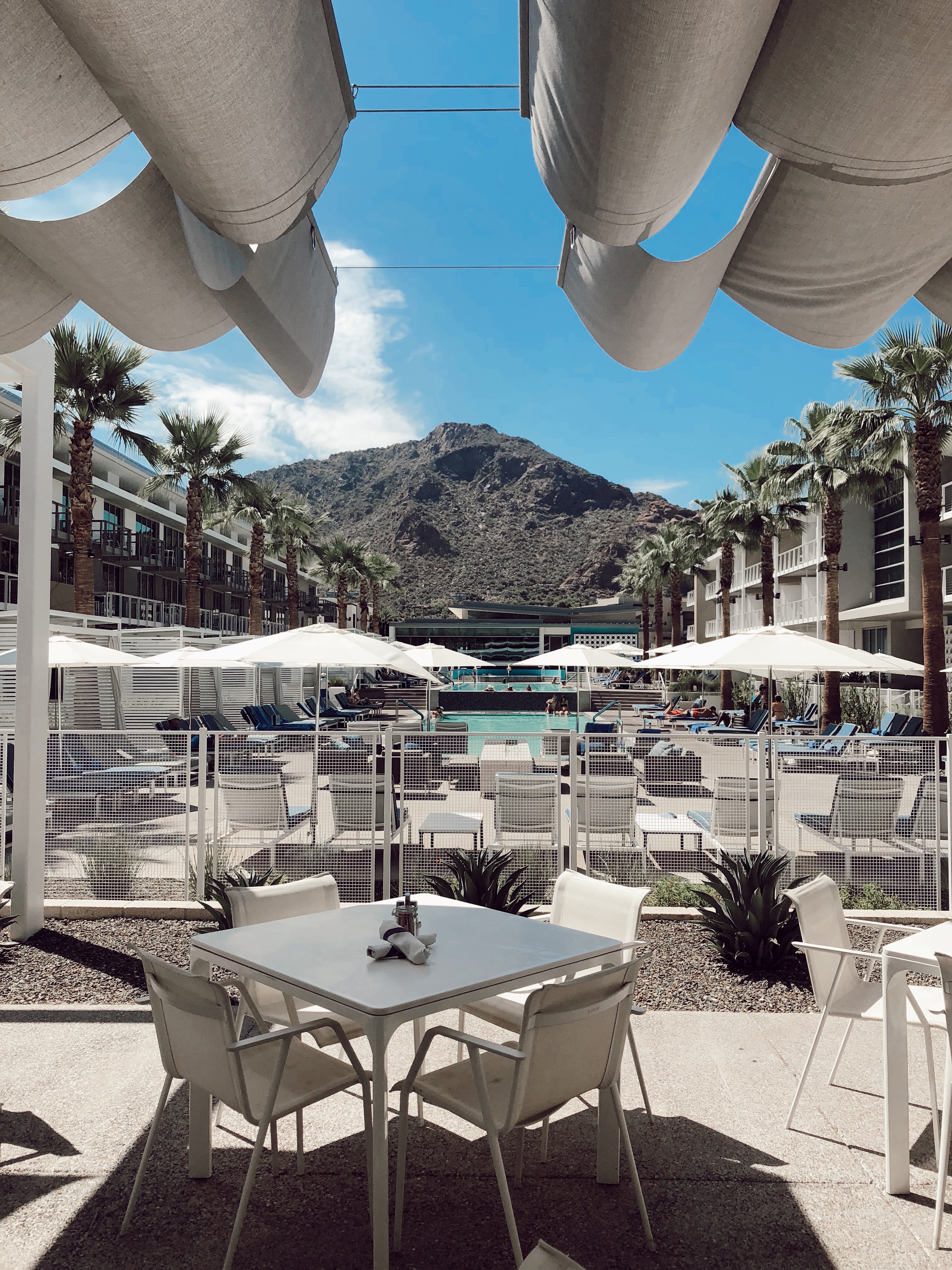 WHAT A WEEKEND!!! Omg you guys, so this past weekend some girlfriends and I stayed at the Mountain Shadows (it's a brand-new boutique resort in serene Paradise Valley, AZ) and we had such an amazing time! I had been to the property several times before to use their pool,  but had yet to stay the night. The hospitality the entire Mountain Shadows team showed during our stay was impeccable.
If you guys who are local are looking for a luxurious staycation without breaking the bank – it's in the perfect part of town. It's a short drive from Arcadia/Biltmore and also close to Old Town and Fashion Square.
And for those of you who are from out of town, the property is surrounded by amazing Camelback Mountain views, a golf course, a beautiful pool area, and is private & out of the way while still feeling close to the best parts of Phoenix. 
ANYWAYS…
Friday – GNO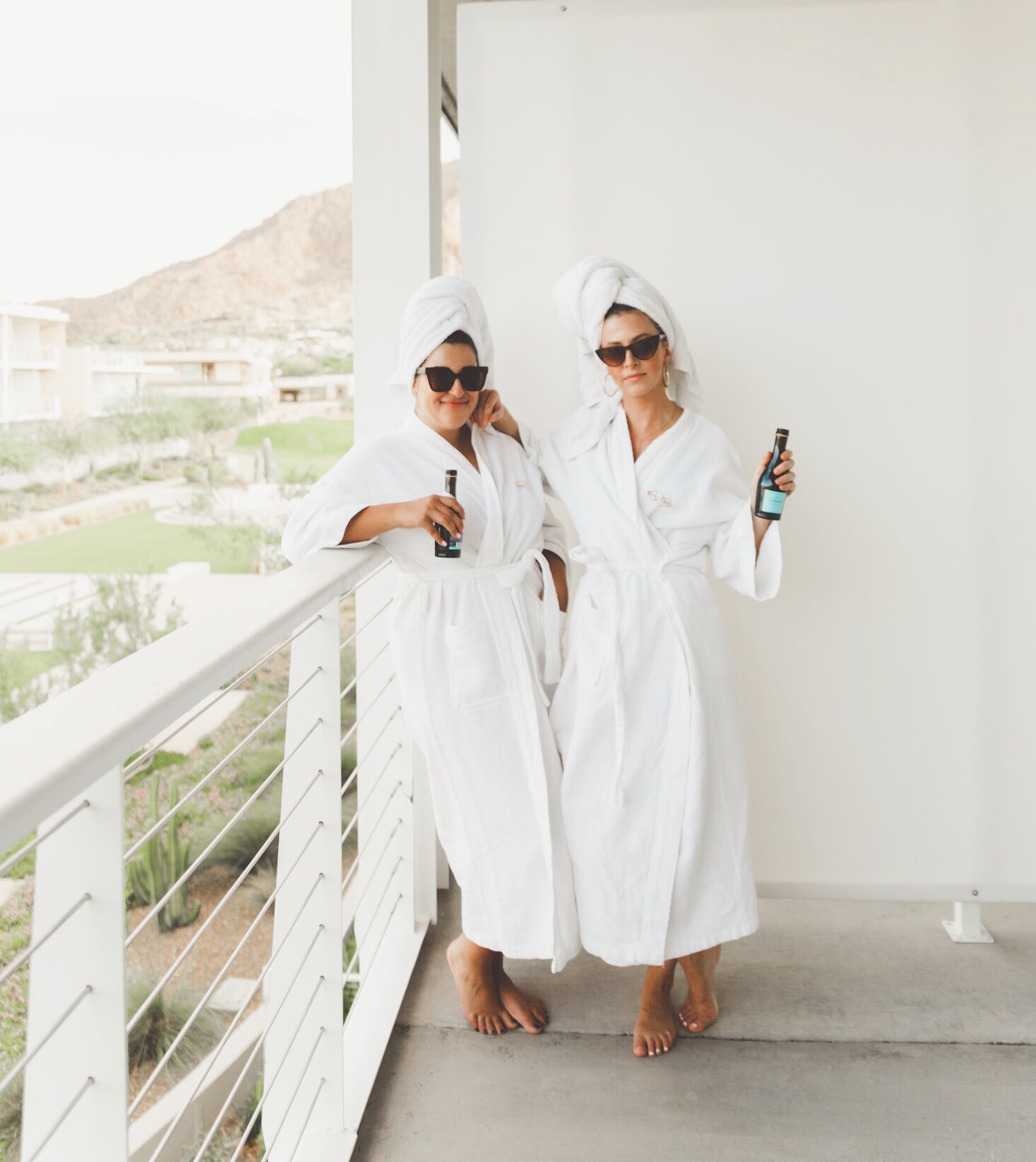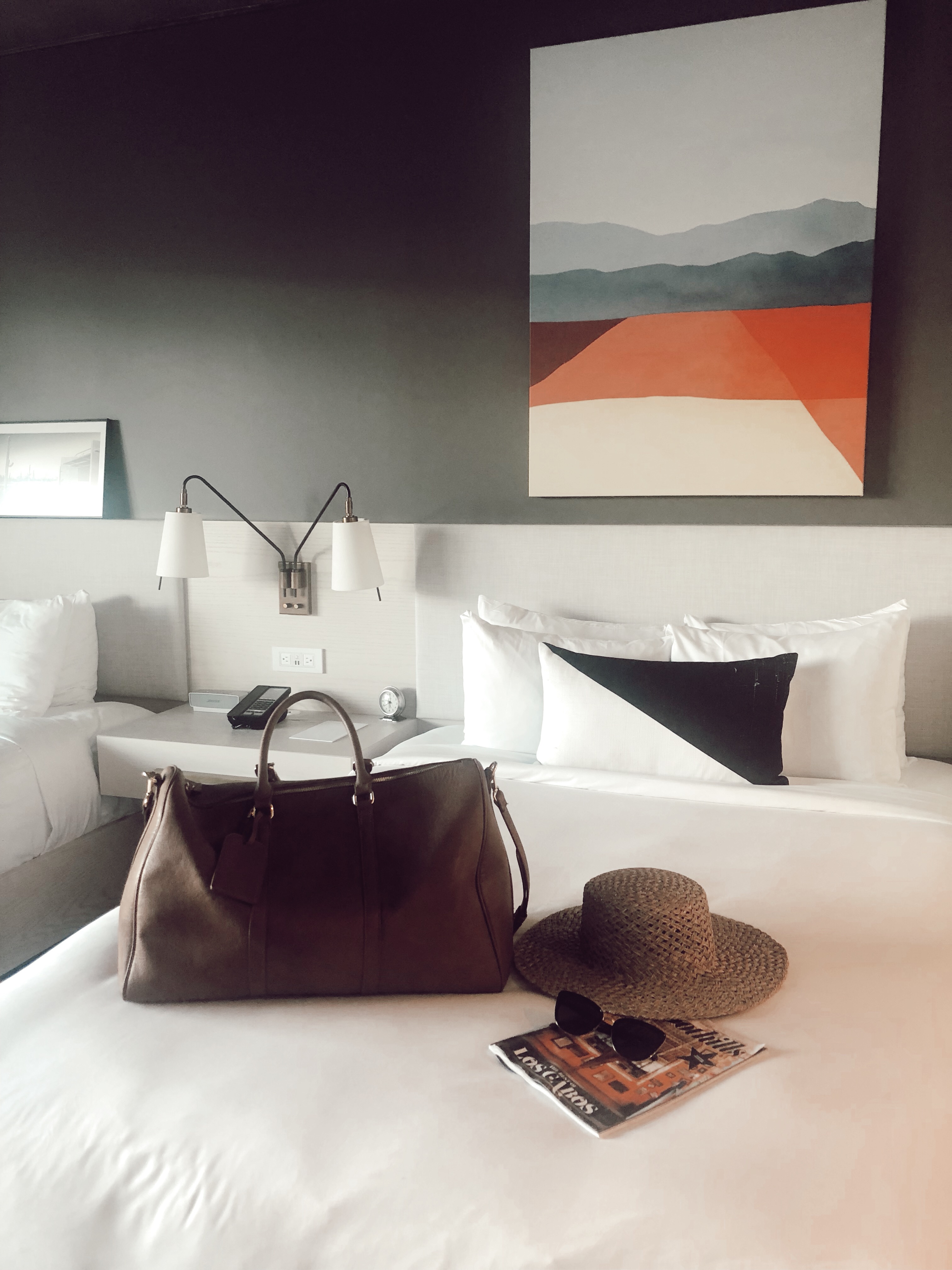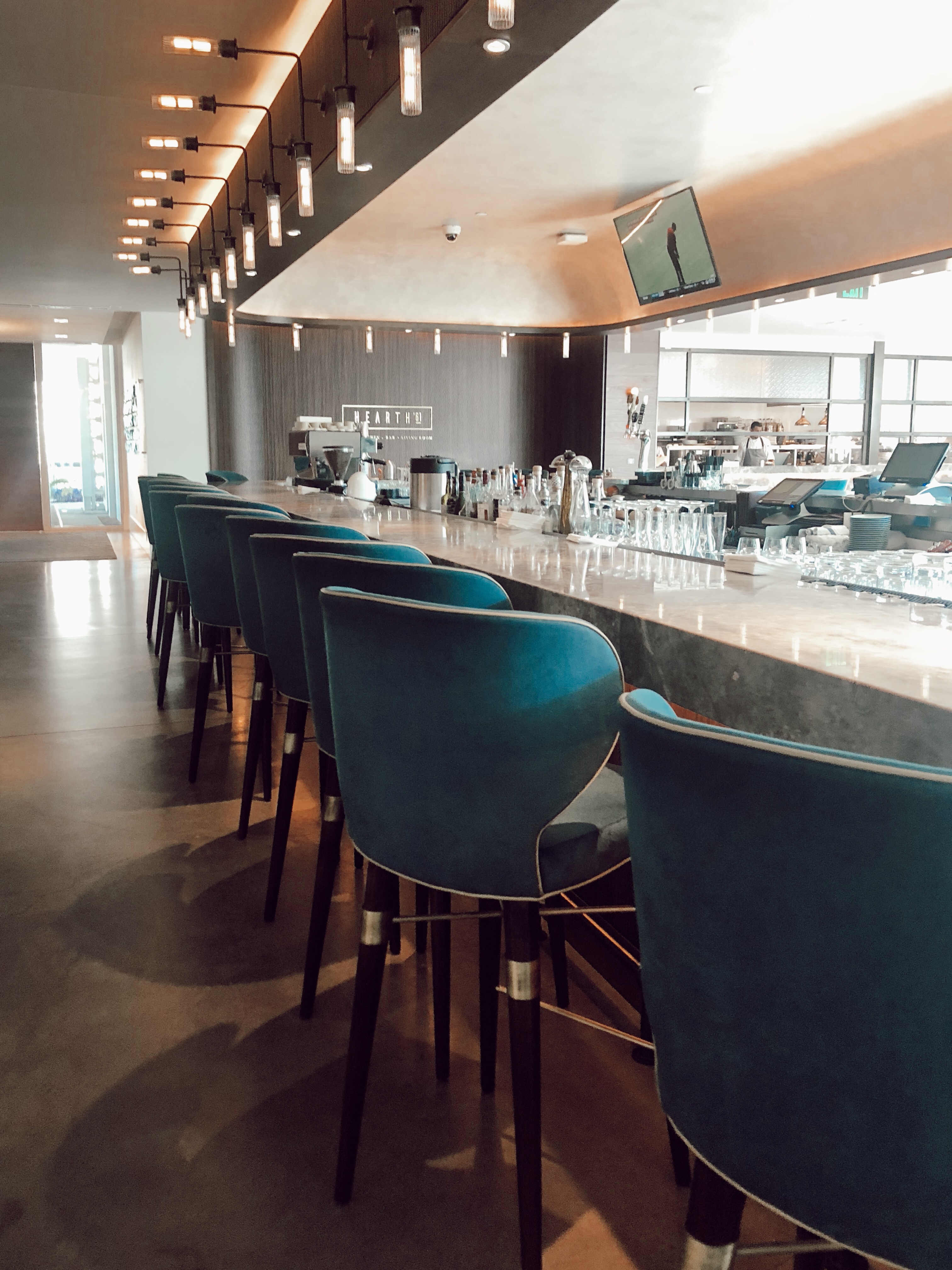 I headed to the Mountain Shadows on Friday around 4 and did a little work and had a glass of wine before my friend Lexi joined me (but pictured above is Kelly… sry v confusing). She showed up with champagne (which sadly was twist off haha) and we met my other friend Nicole at the resorts's on-site restaurant & bar Hearth '61 for dinner.
We all split a bottle of chardonnay and got the salmon (me), scallops (Lexi), and pork (Nicole, it's the Friday night special). Everything was great but honestly the best part was the heirloom tomato & burrata salad we got as an appetizer lol. I'm so not a tomato person but it was literally the most fresh and juiciest salad I've ever had. We also got the key-lime parfait for dessert which was amazing.
To end the night we Ubered to Kelly's in Old Town (literally a ~$8 uber to Old Town).
Saturday – RNR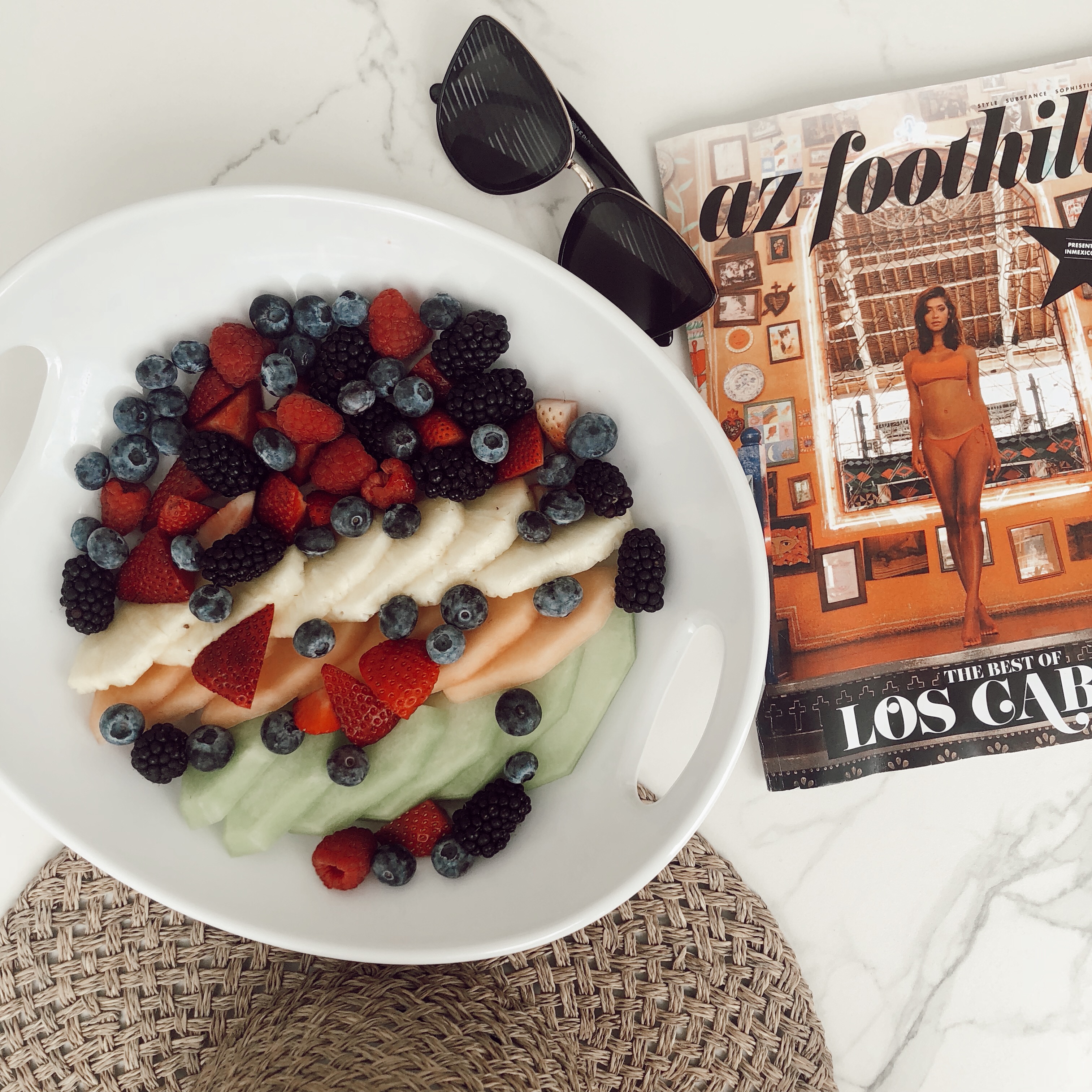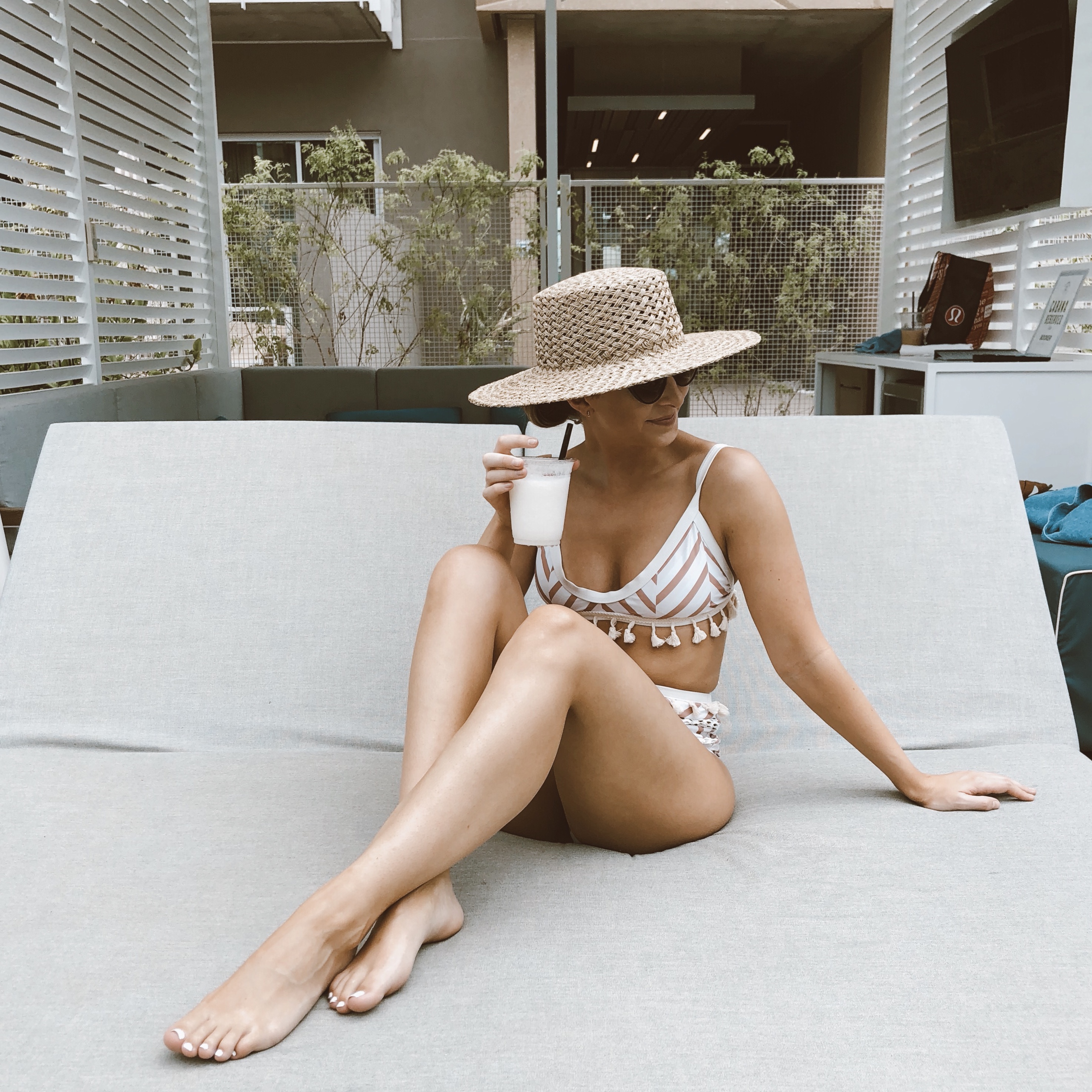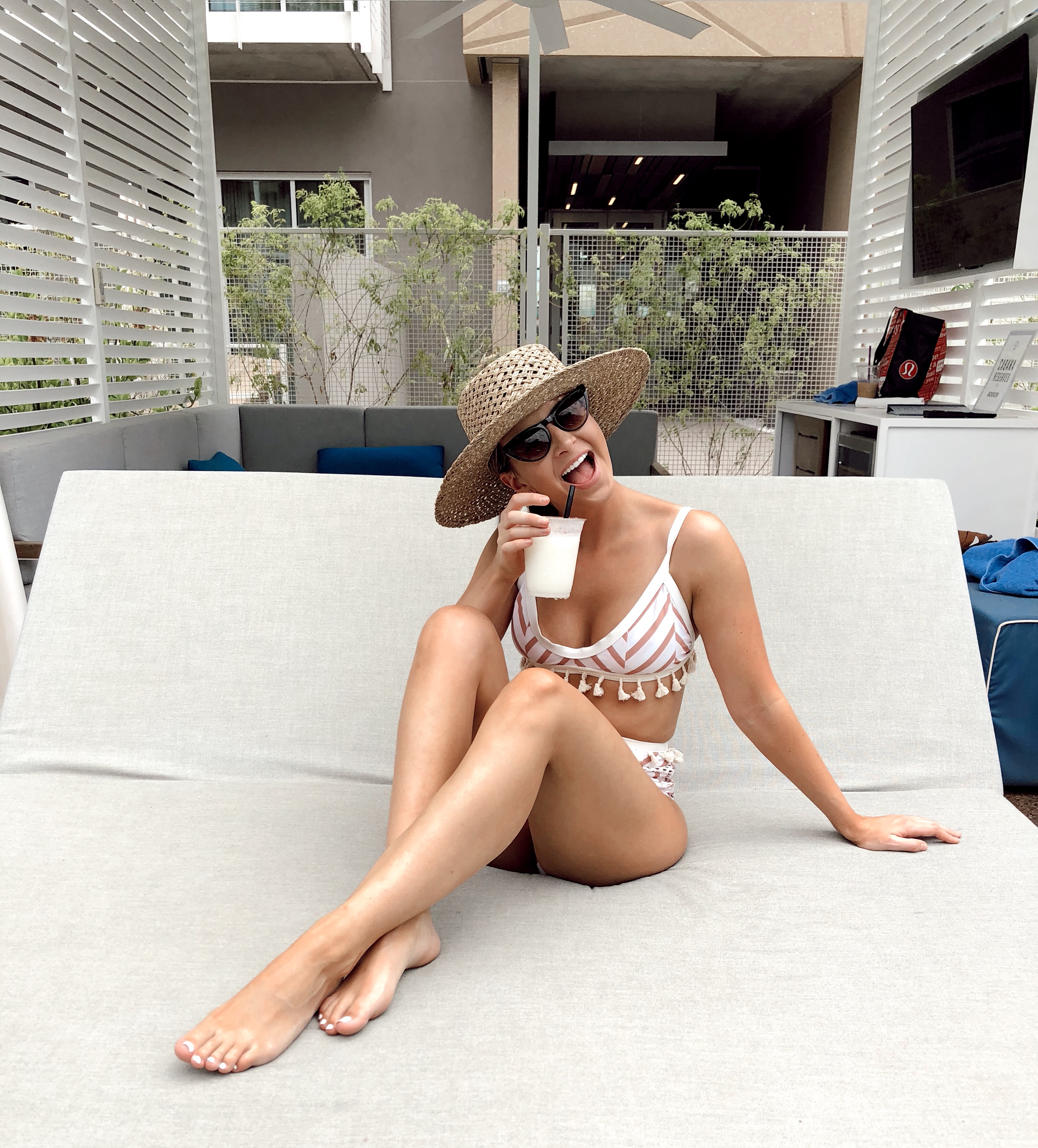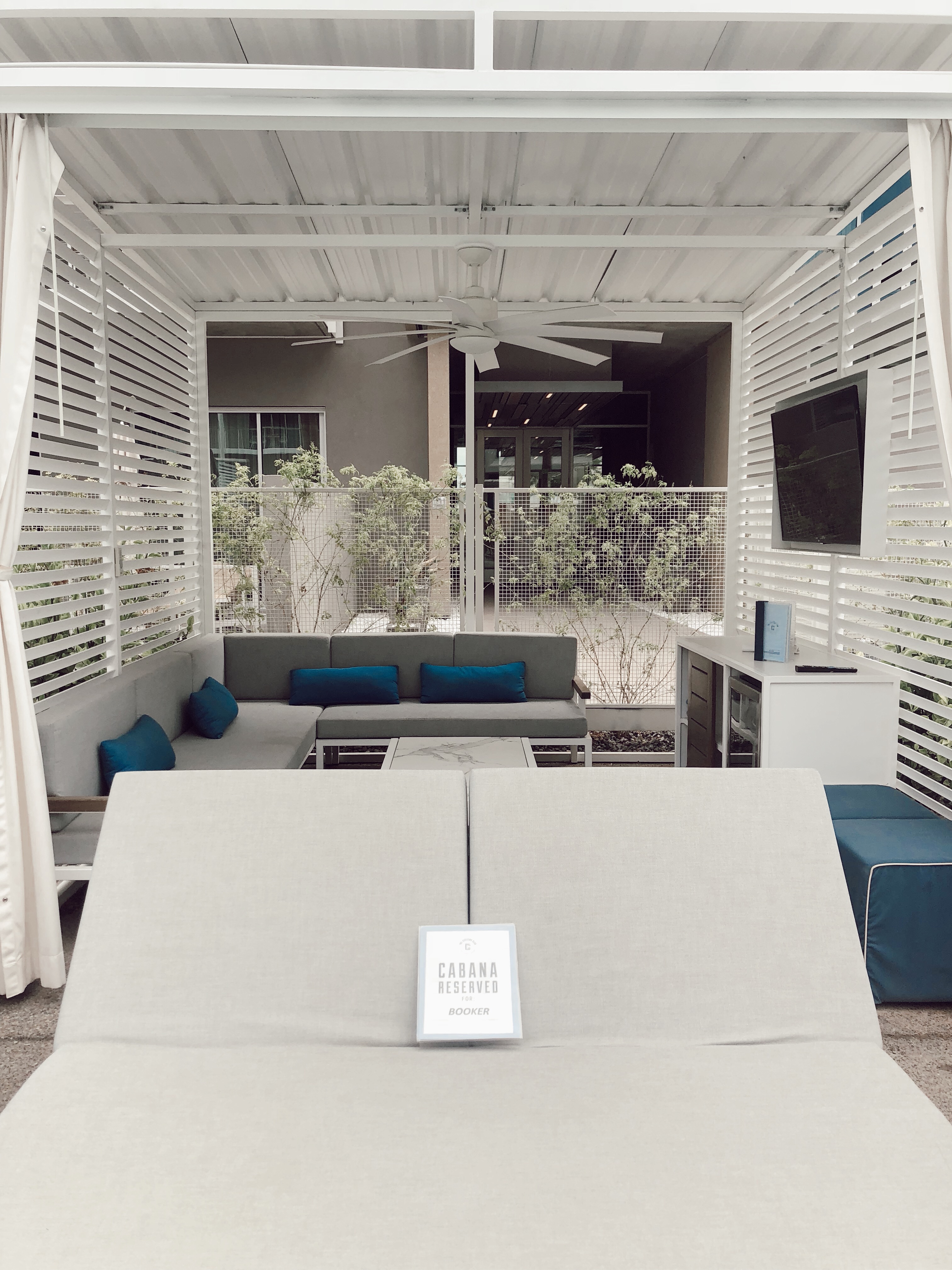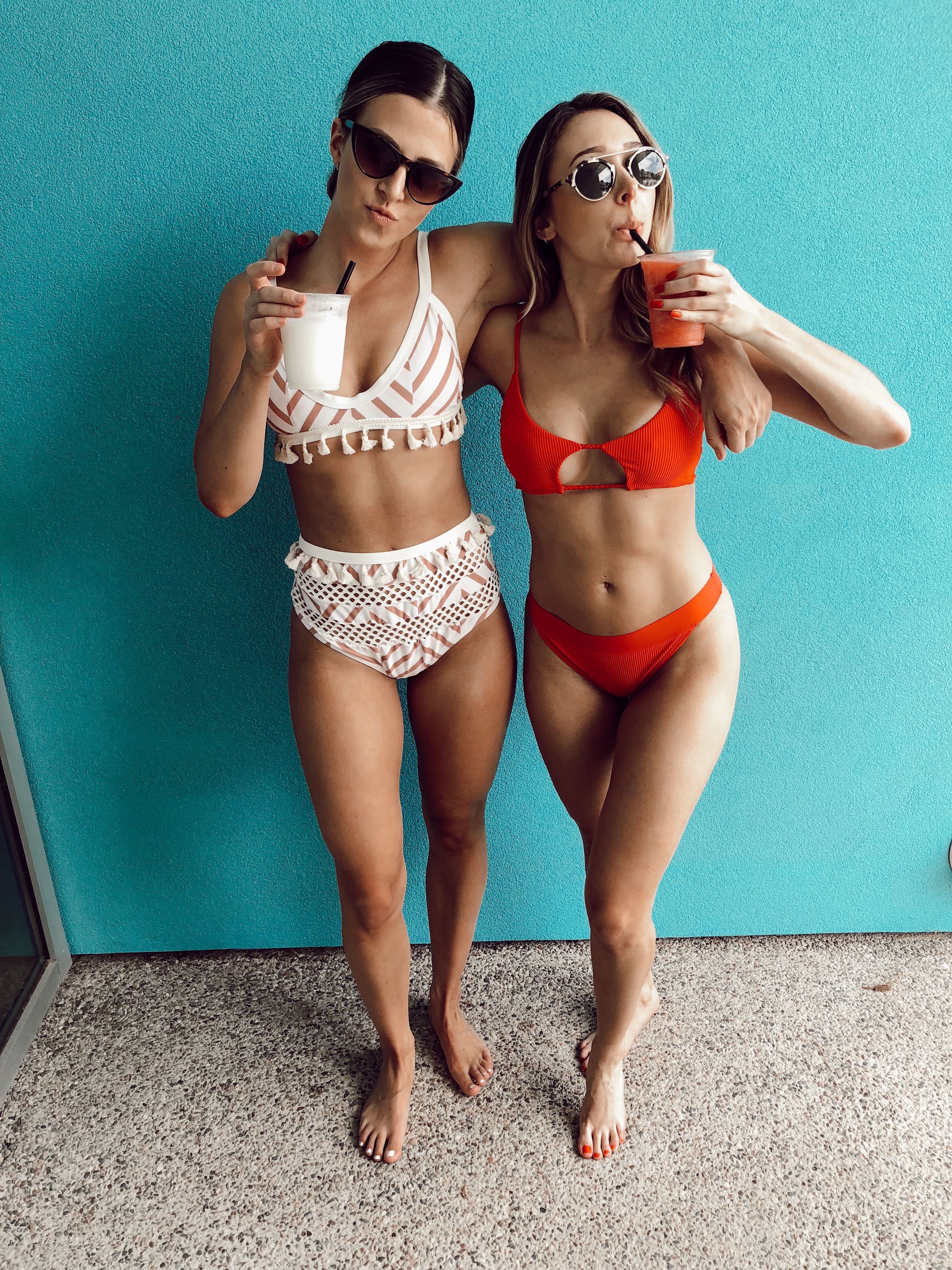 Shop this swimsuit here!! It's literally $11 and is such a steal. I got a size small!!
Saturday morning I took a pilates class with my friend Lauren. Mountain Shadows has a gym and a studio where they offer classes throughout the week! This was my first time taking a reformer class which was hard but I actually really enjoyed it despite my slight hangover.
Then Lauren, Lexi, and I headed over to our cabana for the day at the pool (more info on their cabana rentals here). Each cabana rental comes with a fresh fruit platter and your choice of rosé, Prosecco, or a 6-pack of beer. We also all got the chicken caesar salad wrap and several other alcoholic beverages as well haha. And my friend Kelly joined us too!
Other Cabana Perks:
Huge lounge bed/chaise
Remote-controlled ceiling fan (v important in az)
TV
Personal mini fridge (came in handy for food leftovers and keeping water cold)
Later that night Kelly & I went and got pizza at LGO and came back to the hotel to watch To All The Boys I've Loved Before and it's SO CUTE. We were able to stream it from the Netflix app on my phone onto the TV in our room which I thought was so cool lol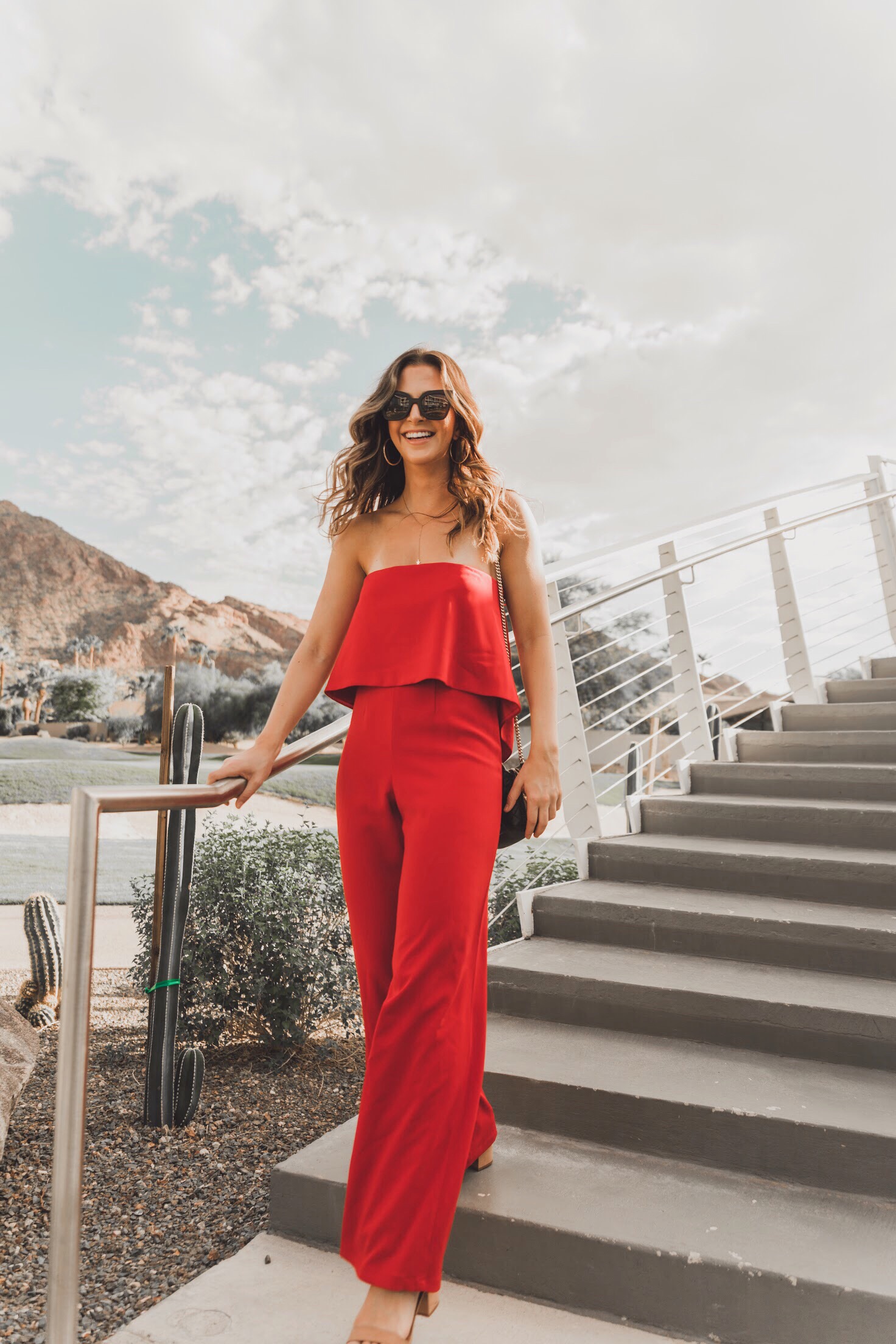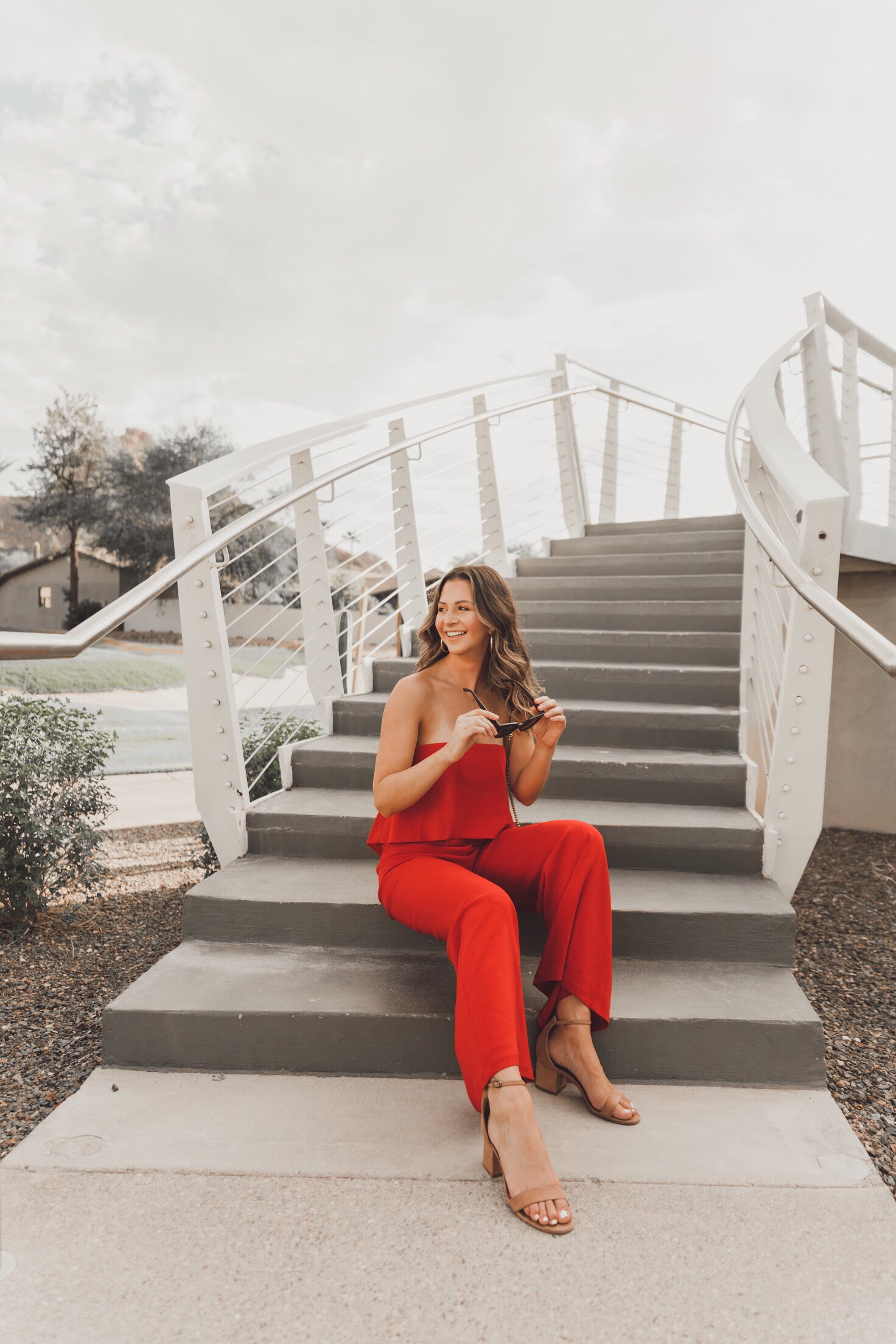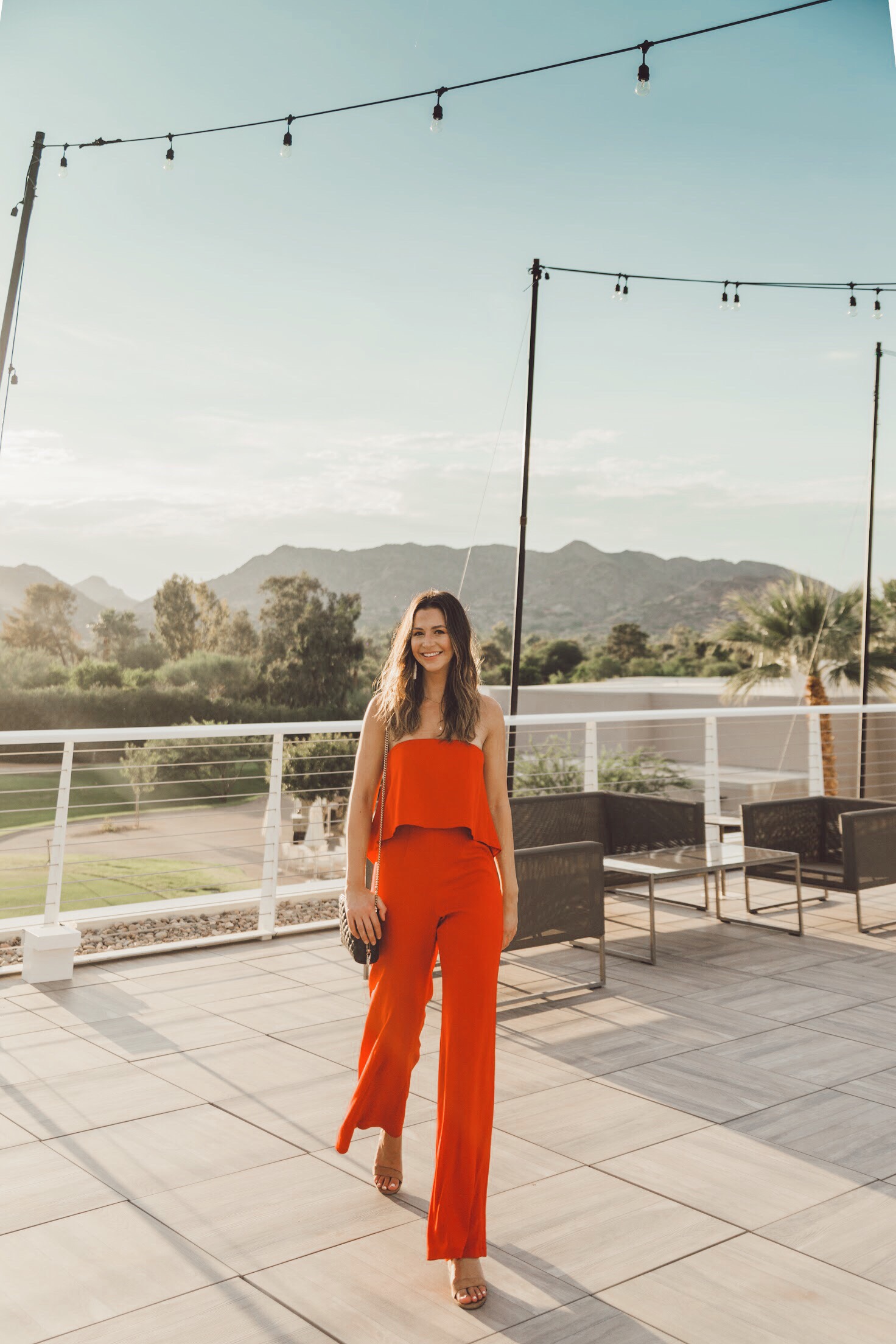 I got this romper via Rent The Runway! My first month was $99 and you can rent 4 pieces at a time. Get your first month for $99 here! 
A Word On Friends…
Ok this sounds so cheesy, but do you guys get anxiety when you invite a bunch of friends together who don't know each other?! I was a little worried that since all my friends who joined me this weekend were from different parts of my life that it'd be awkward. But everyone got along so well and I had such a great time! I can't believe I ever worried about it. But I feel like the girls all clicked and we created a group text after and I was so proud hahah. So friends… THANKS <3
Sunday – Brunch & Pool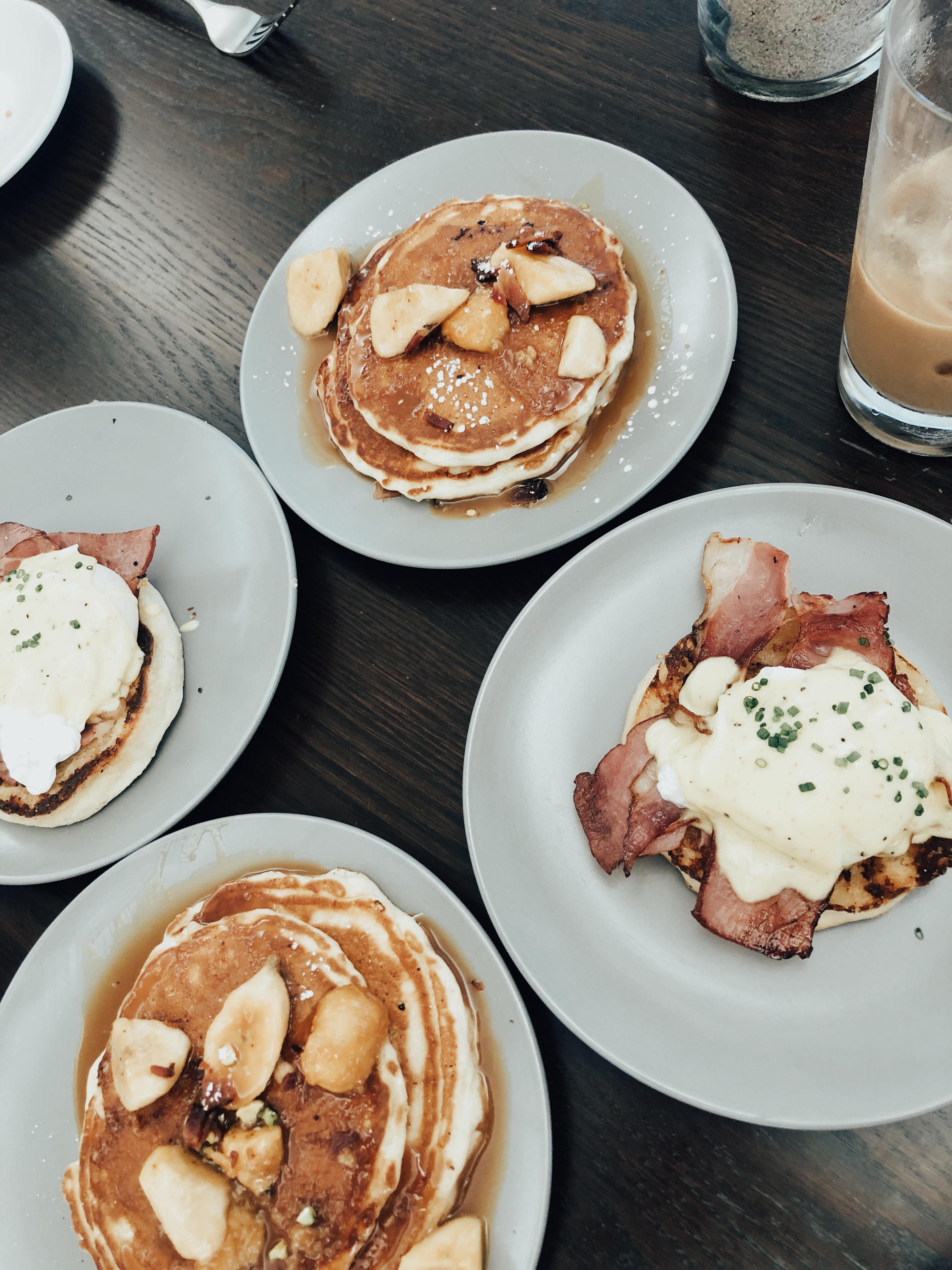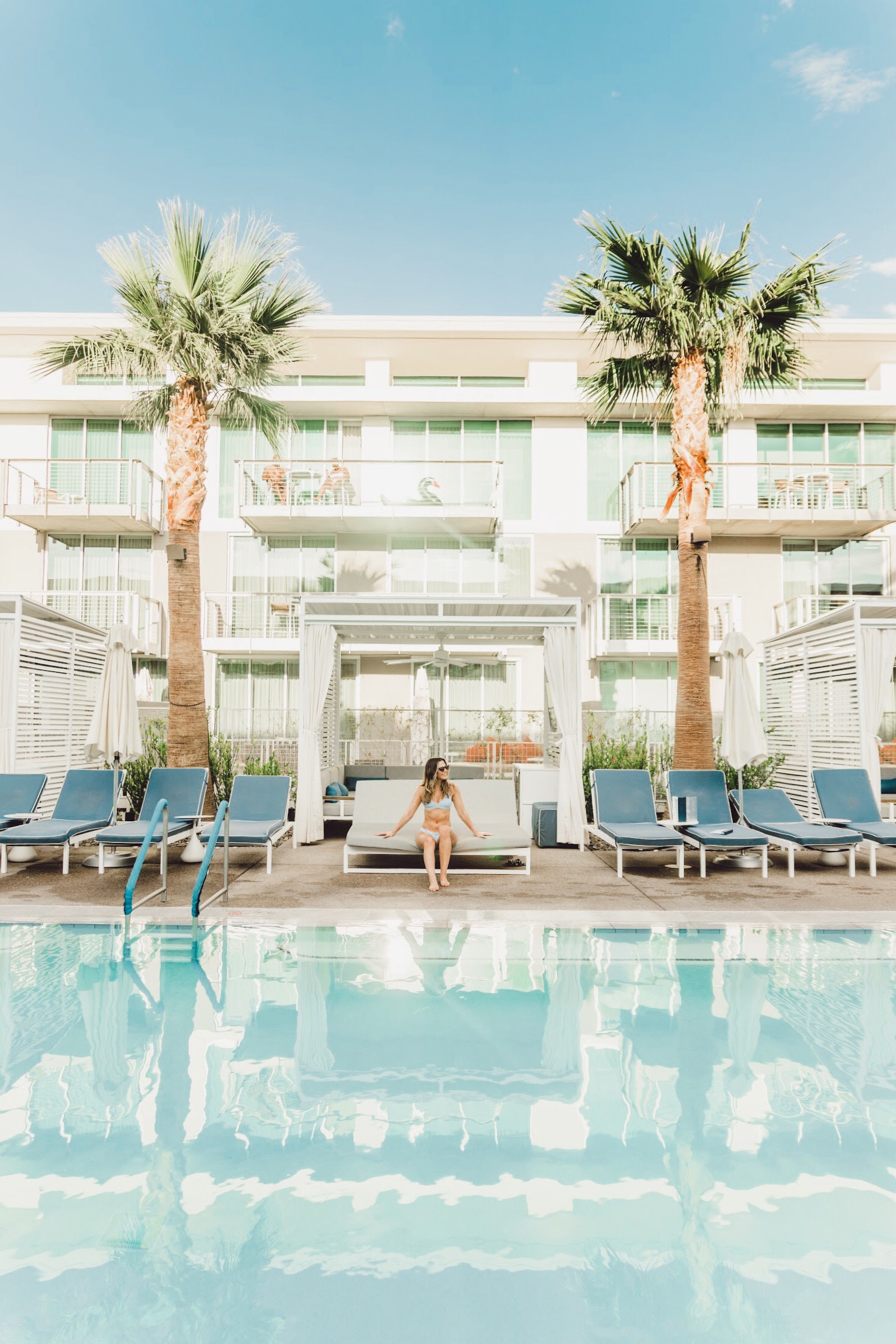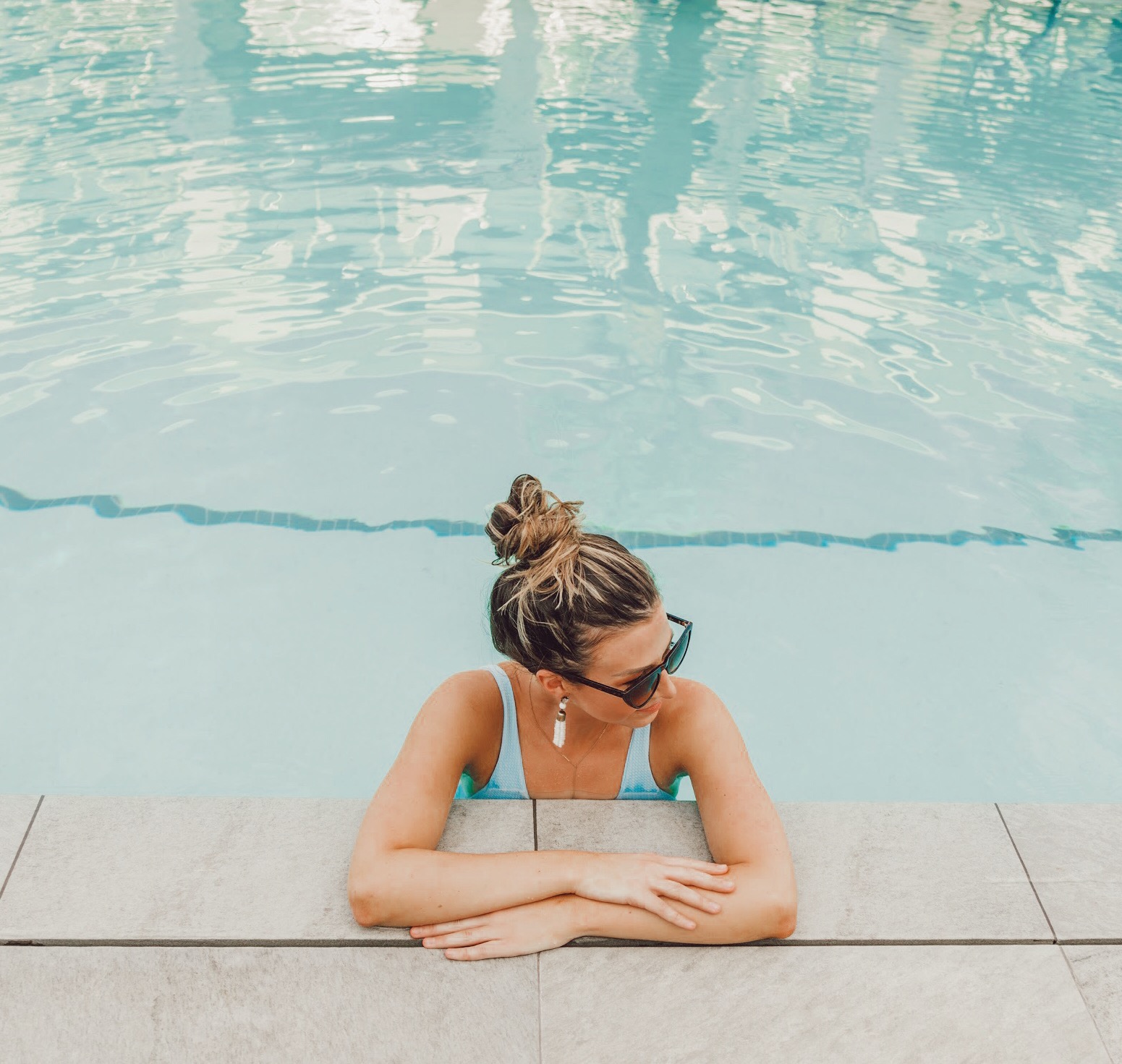 This swimsuit is also super affordable and from Amazon! $15.99 here. 
For Sunday's brunch, me and Kelly went back to the property's Hearth '61 restaurant & bar and split an order of the banana ricotta pancakes (AMAZING) and the eggs benedict with truffle hollandaise (EVEN MORE AMAZING). Omg and also we both got iced almond milk lattes and I swear they have one of the best in town!
I then headed to the pool to read & chill for a bit before heading home. This stay was literally exactly what I needed – girl time & a good time.
Thanks so much for having me Mountain Shadows!! I'll be back soon!
If you have any questions about my stay, feel free to leave a comment below. xx Becca