It's every blogger's dream to go to fashion week, right?! Well, this year I had my first opportunity to attend and I seized it like no other.
My friend Monica (she's a publicist and I was on her podcast here) was going to NYFW and invited me to go toward the end of July or early August. I had enough Southwest points for a free flight (if you don't have their credit card, it's amazing), and we found a deal for a hotel in Midtown (The Lexington Hotel) that we could split.
How could I say no?!
I realized having 13k followers definitely puts me in the micro-influencer category, so I went into this fashion week with low expectations (however, by the time NYFW was finished I had 14.1k followers). Monica has a similar following number, but that didn't stop us from hunting down PR contacts for brands, shows, PR companies, and pop ups and pitching ourselves to get into their shows.
Monica, being the publicist, helped to refine our pitch.
Tips For Reaching Out To Brands & Designers To Get Into Their NYFW Shows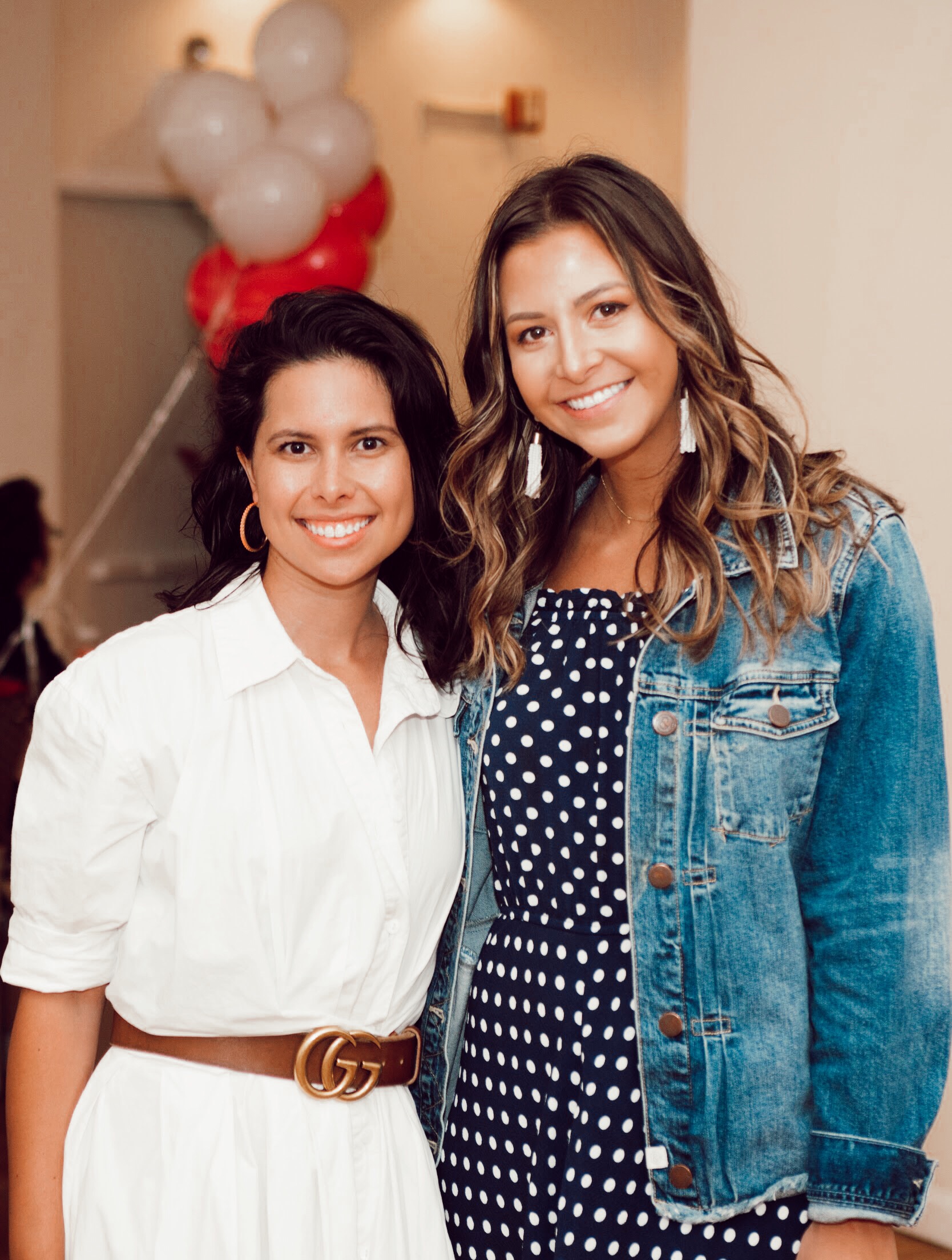 Long story short, THOUSANDS of girls (and guys) want to get into these NYFW shows. When you pitch to a brand, you should be thinking about how YOU can help THEM and explain how your presence (over everyone else's) at their show would be the most beneficial for them.
For example:
Include your media kit detailing the demographics of your blog readers and social media following, and include a short snippet about it in your pitch email
If you live in a smaller city, the brand may benefit from reaching a market they don't currently have a large presence in
Include how you can help create awareness about the brand and get new eyes on their collection
If you are an amazing photographer, you can pitch for media access (but you'd probably be standing at the end of the runway, rather than seated alongside it) and offer to send them your photos of the show afterwards
Pitch 2-3 weeks before Fashion Week. If there is a show you don't think you have a good chance of getting into, I would actually recommend pitching to them even closer to the start of Fashion Week, when they might be looking to fill a few empty seats.
Just remember: the main reason designers show at Fashion Week is to create hype around their brand and to ultimately drive sales.
***If you are looking for contacts & emails for those who manage NYFW, there is a great directory of Fashion PR Contacts here. 🙂  The key is to see what YOU can do for these brands (exposure, photos, brand awareness in a new market, etc.).
Template To Pitch To Companies For NYFW
Subject Line: 
Hi [Brand Contact]! Touching Base RE: [Brand] 

NYFW
Hi [brand contact]!
I'm a lifestyle blogger from [city] who will be attending NYFW for the first time this season. 
I'm doing a series on Fashion Week for my blog, [blog name], and will be discussing the shows attended and would love to feature whatever shows or showrooms [brand] may be working on. Are there any presentations, shows, or showrooms that aren't as heavily attended that we could be considered for?
I have a collective social media reach of __K and would gladly share this to my audience who is particularly interested in _____!
I have attached my press kit with more information about my audience and their demographics. You'll notice many are between the ages of ____ with a large interest in fashion.
Looking forward to hearing from you!
Best,
Becca
Set Your Expectations For NYFW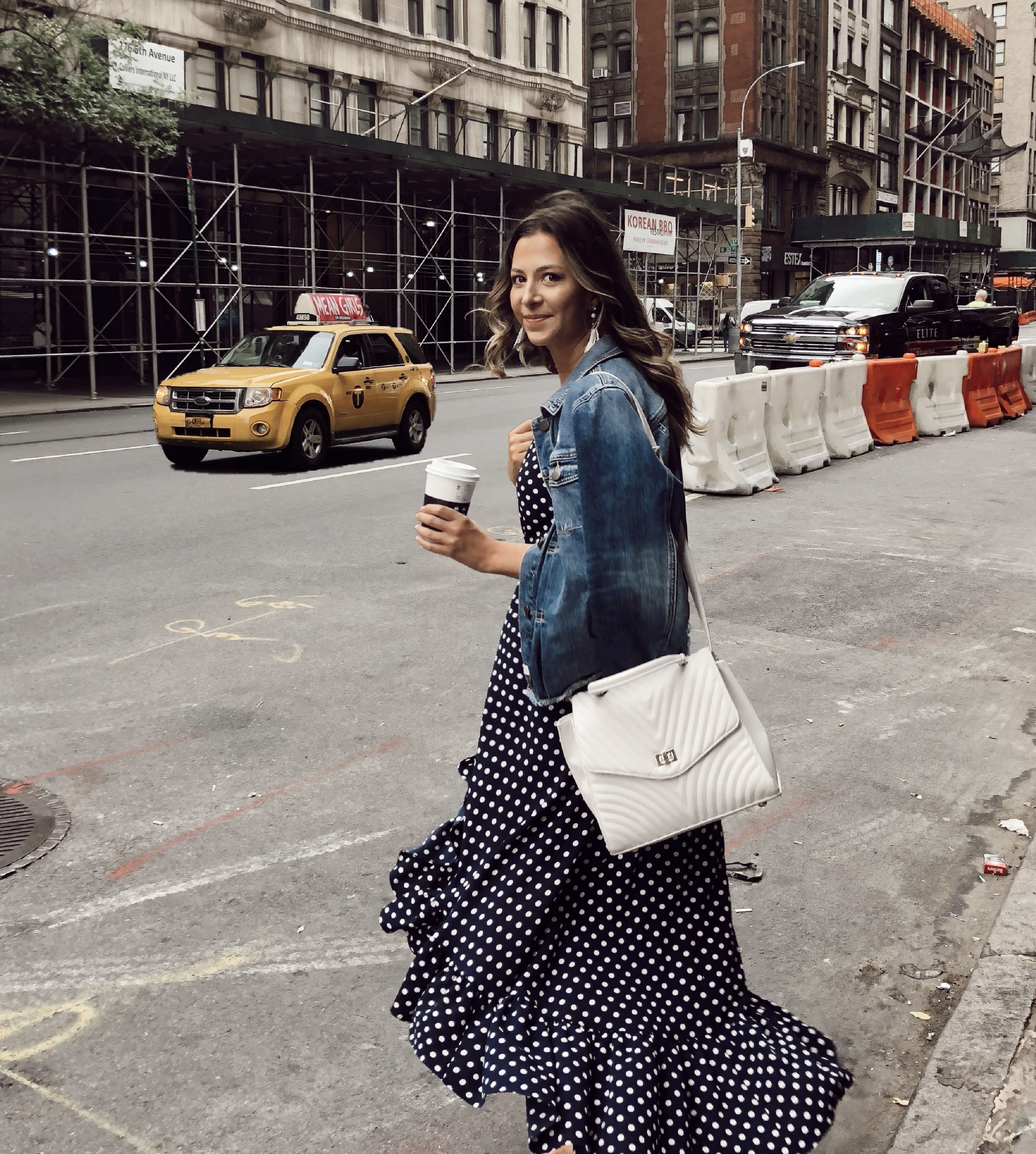 To be honest, you probably aren't going to swing an invite to the Chanel show your first time around. So, be humble and understand that emerging designer shows will be your best bet! NYFW makes you realize how unimportant you are if you aren't a celeb lol. That doesn't mean you can't pitch yourself to the bigger shows, just don't expect an invite right off the bat.
We got SO many "no's" from brands and PR companies. Monica & I exchanged media kits and both reached out to around a dozen companies each.
Here are just some of the brands we heard "no" from:
Tory Burch
Oscar De La Renta
Alice & Olivia
Milly
Kate Spade
Calvin Klein
Plus, there were plenty of other brands that we didn't hear back from at all.
Something to keep in mind is that big PR companies will often manage guest lists for multiple brands' NYFW shows. The benefit of reaching out to these PR companies is that you can have one contact for multiple shows, and you only have to pitch once to be on their radar as a guest for the manage shows they manage.
"Big" PR groups that typically manage shows for multiple brands:
HL Group
Alison Brod PR
KCD
Purple PR
Laforce
Shows We DID Get Into: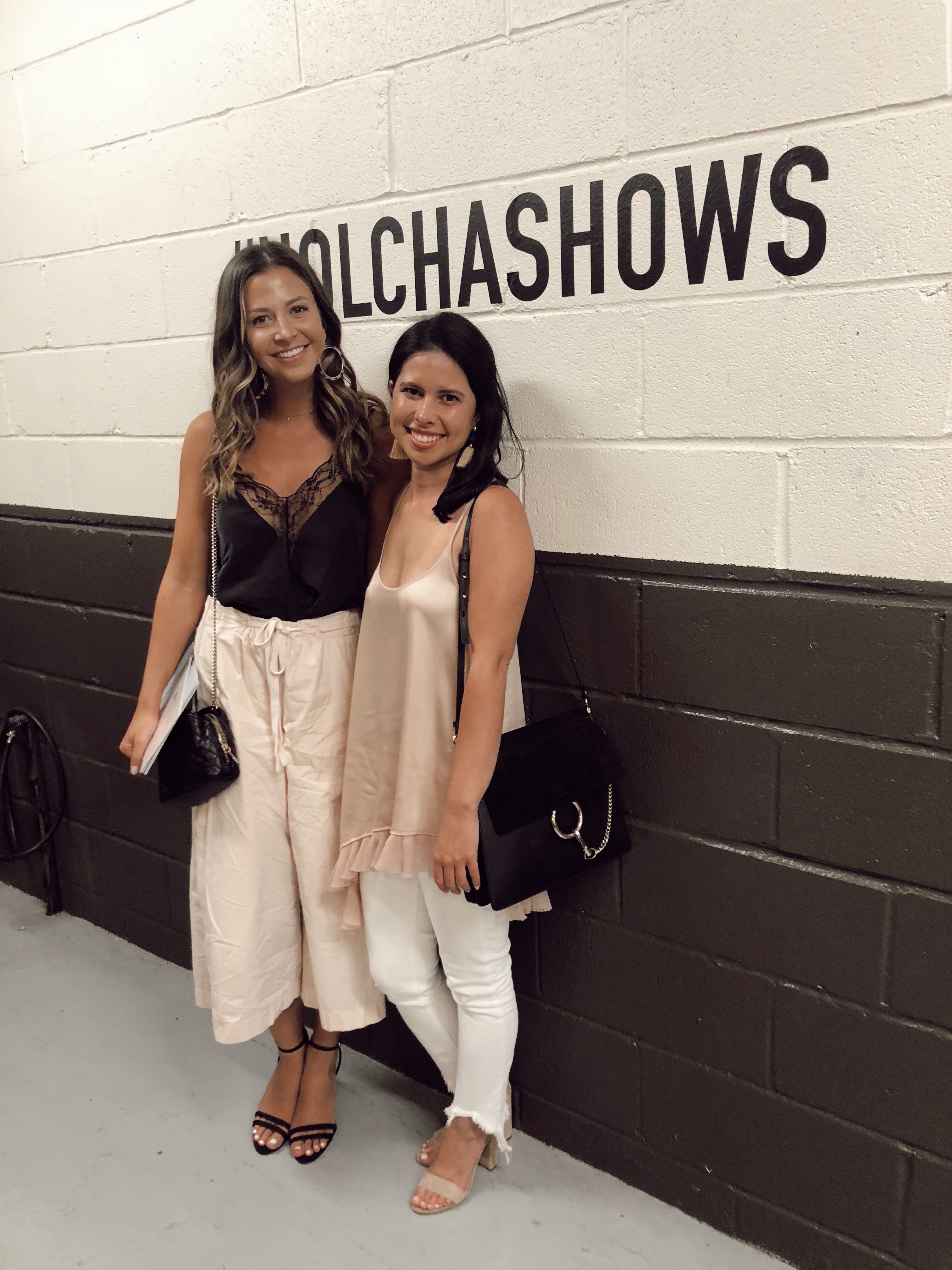 The Nolcha Shows and the Oxford Fashion Show Studio (both which featured emerging designers) and their shows were great! We also went to a Global Fashion Collective show, and the GPS app is great for learning about lesser-publicized shows and pop ups. We also got into some shows that we weren't able to attend, like CAAFD Emerging Designer Collective.
Other Things To Do in NYC/NYFW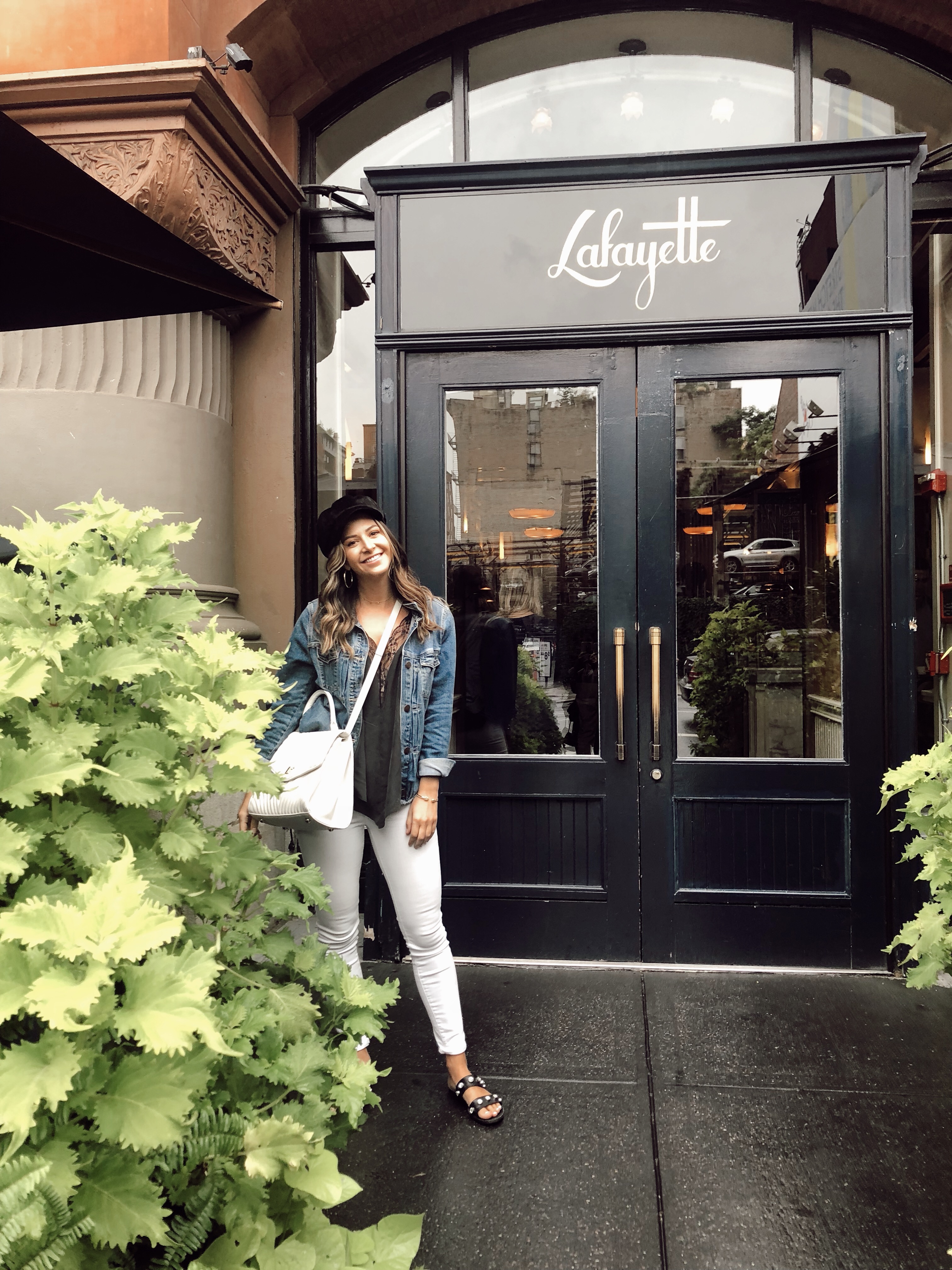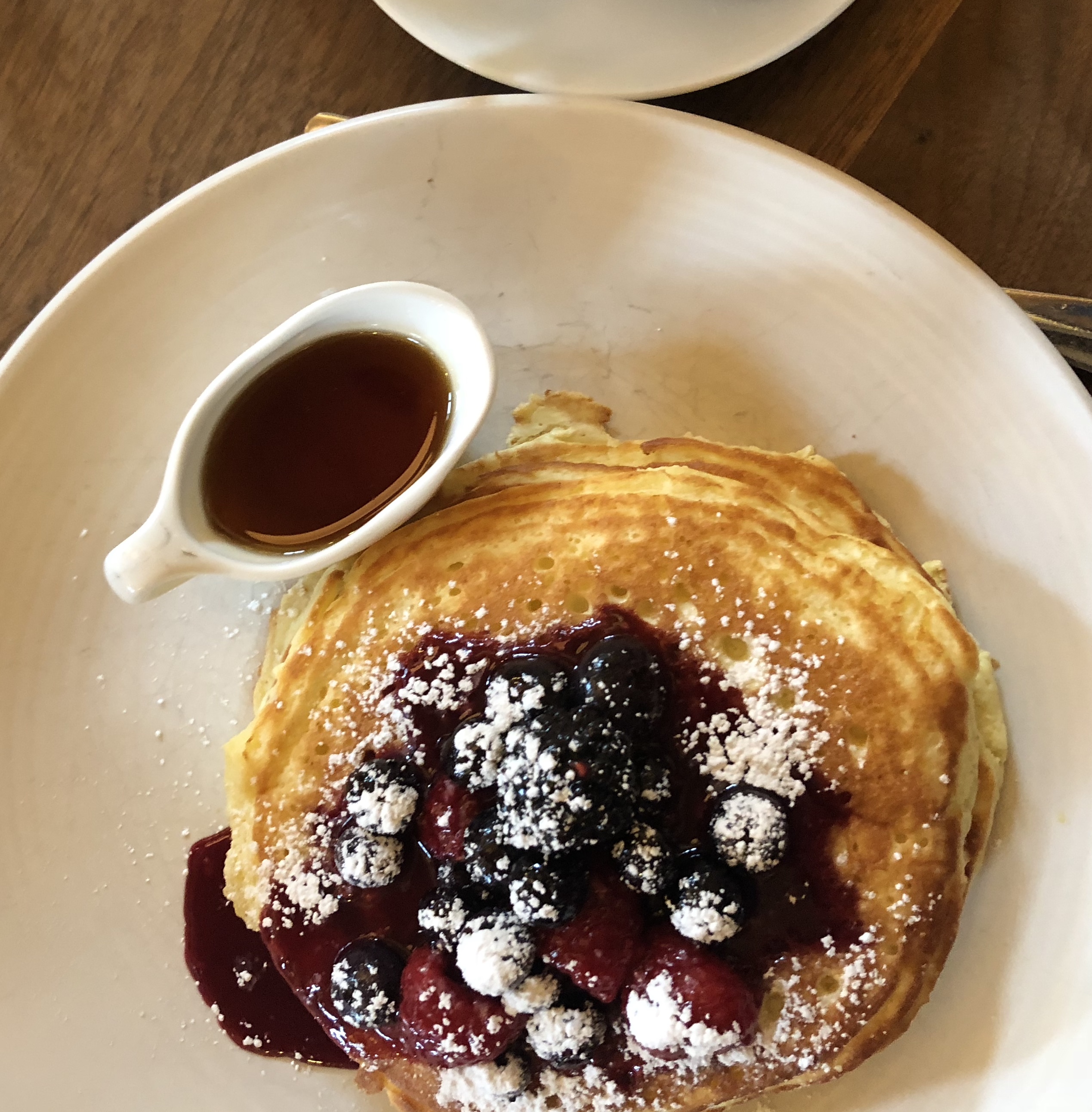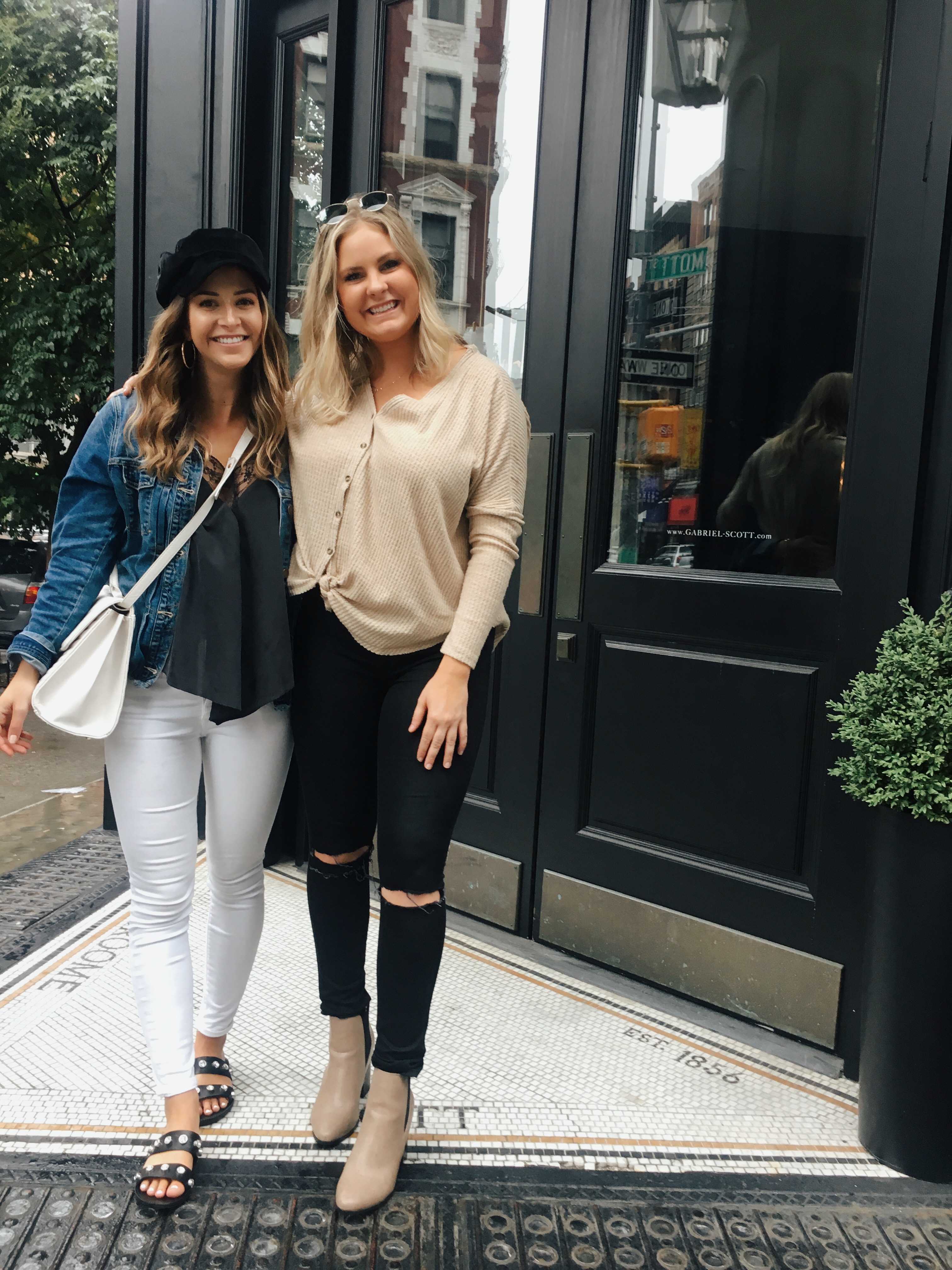 Pop Ups*

Japanese Beauty Galary by Shiseido
Bumble Hive at Banana Republic
Shop Bop Diner
29 Rooms by Refinery29
Le Jolie Medi Spa
Chillhouse x CND
Samsung x WWD Style
Style Collective Conference (great for bloggers)
Non-Fashion or -Blogging Related

Go to the Glossier showroom!!! Duh. I love their Boy Brow.
Check out OO35mm in Chinatown. It's a Korean skincare store and they have alllll the good stuff & brands.
Meet up with friends!
Go to Lafayette for brunch. The Lemon Ricotta pancakes are INSANE!
…plus I had a client meeting in New Jersey while I was there lol
*Keep in mind that pop-ups, though usually open to the public, sometimes have limited availability and require a reservation to me made weeks in advance. Plus, the pop-ups change season to season, so be sure to Google the ones open to the public before you go.
Finding Outfits For NYFW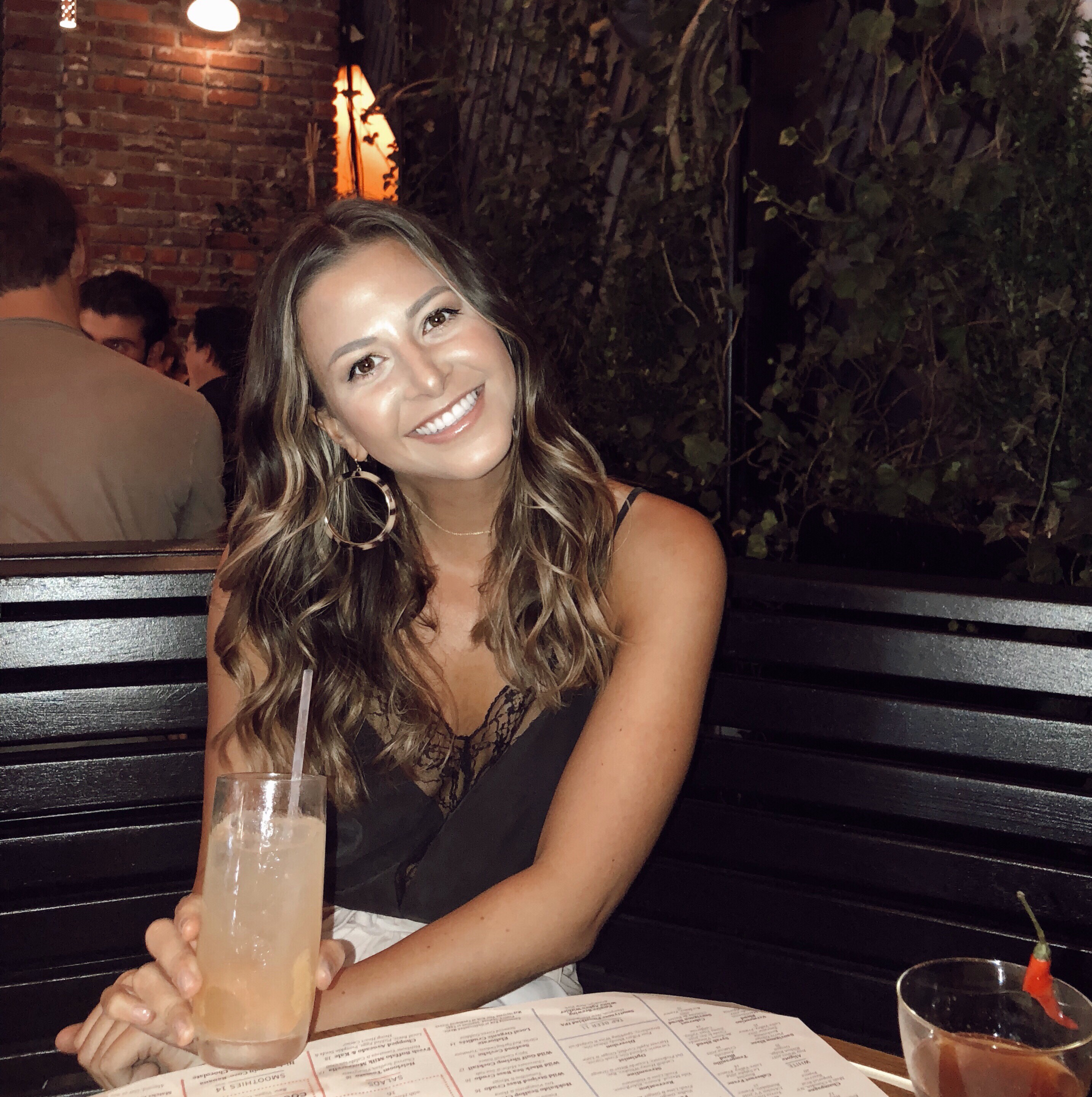 Living in Phoenix, I basically didn't have anything in my closet that was NYFW appropriate haha. I wanted GLAM street style and I basically only own jeans and tees lol.
So I used Rent The Runway!
I don't know about you guys, but I only knew Rent The Runway as like a prom and gala dress rental service. But it turns out they have a clothing rental membership (another thing Monica introduced me to lol) for everyday designer clothes too.
Your first month with Rent The Run is $99 and you can rent 4 designer pieces at a time and exchange & return as many times as you'd like throughout the month. It's amazing.
Since signing up for Rent The Runway 3 months ago, I've hardly had to spend any money on clothes outside of the rental service. I've basically only purchased a sweater and some workout clothes…. all from Target haha. And I basically have a new outfit to wear to every event I have! Would definitely recommend checking it out.
Main Tips For Attending NYFW: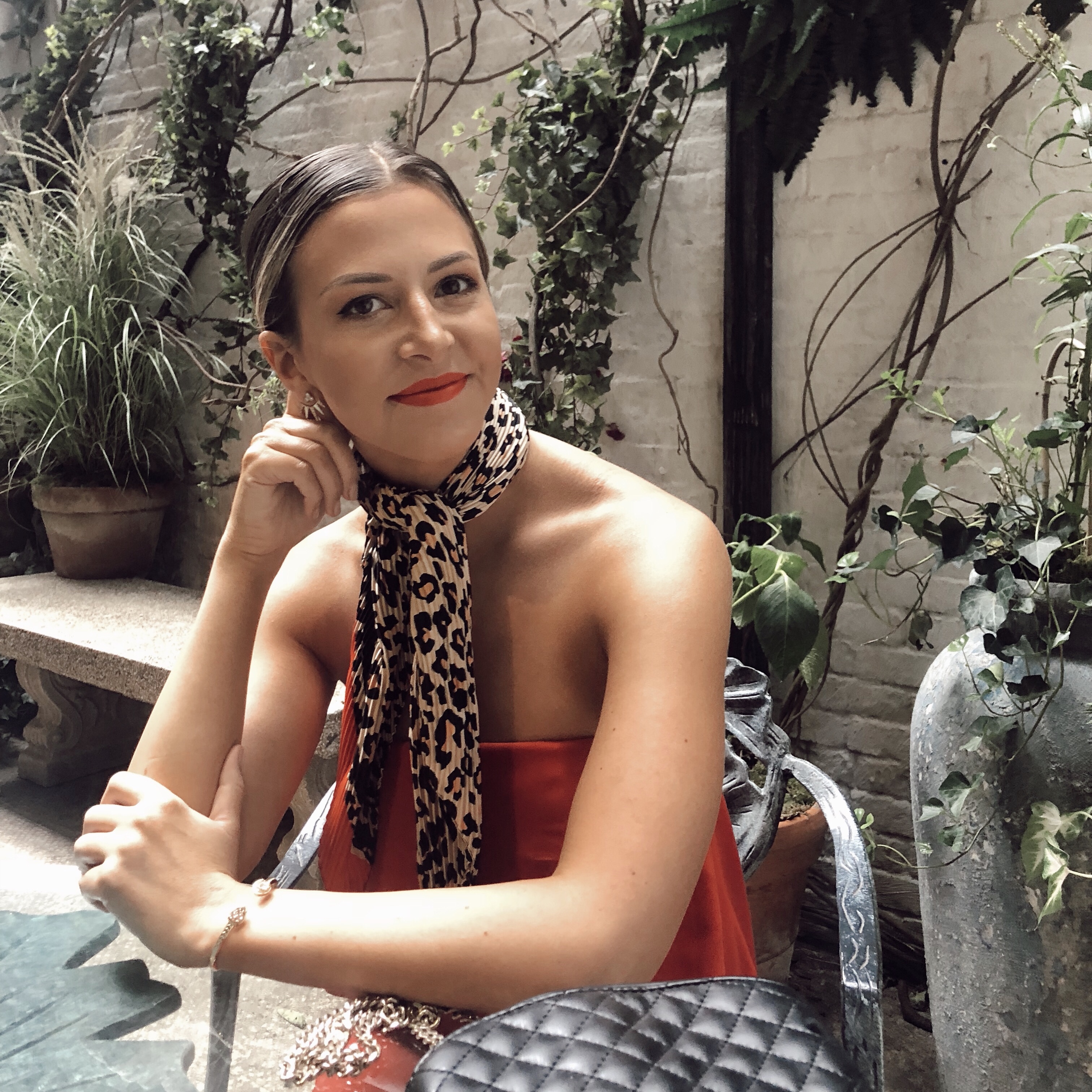 Emerging designers shows will be your best bet
Don't be afraid to go to a show (without a ticket) and ask for standing room access
GPS Radar app is a great resource for learning about less-publicized shows
Book a photographer early (for blog photoshoots; the best get booked months in advance)
Research pop up shops & RSVP early
How Much Attending NYFW Cost:
Flight – free (points, blessed)
Hotel – $557.38
Uber/Lyft – $194.71 (I was reimbursed for ~ half of this, as a good chunk of this was spent getting to New Jersey for a client meeting)
Coffee – $29.63
Food / Drinks – $214.85
Other (ok fine, mainly skincare shopping) – $143.56
Clothing & accessories for shows – $243.59
Style Collective Conference – $199
Total Spend for NYFW: $1,582.72
Obviously not everyone would spend this much (or this little), and I did do a bit of shopping while I was there. But I'd say this is a pretty reasonable amount to expect to pay for staying in NYC for 4 days.
Would I Do It Again?
Probably not. Lol. While it was really cool to see the behind-the-scenes of Fashion Week, it's a lot of money to fork over.
I do think attending gave me more credibility as a blogger AND as a social media manager for my clients. The trip also allowed me to meet up with some clients in New Jersey, so there were other advantages to the trip as well. Plus, I kind of viewed it as a mini vacation, as I was able to set aside time on the weekend to meet up with friends.
However, I think if I were to go again, I'd want to get my hotel cost covered by a brand and get into some more sought-after shows.
Also, I'll just leave this photo of us and Miss Jay here for you…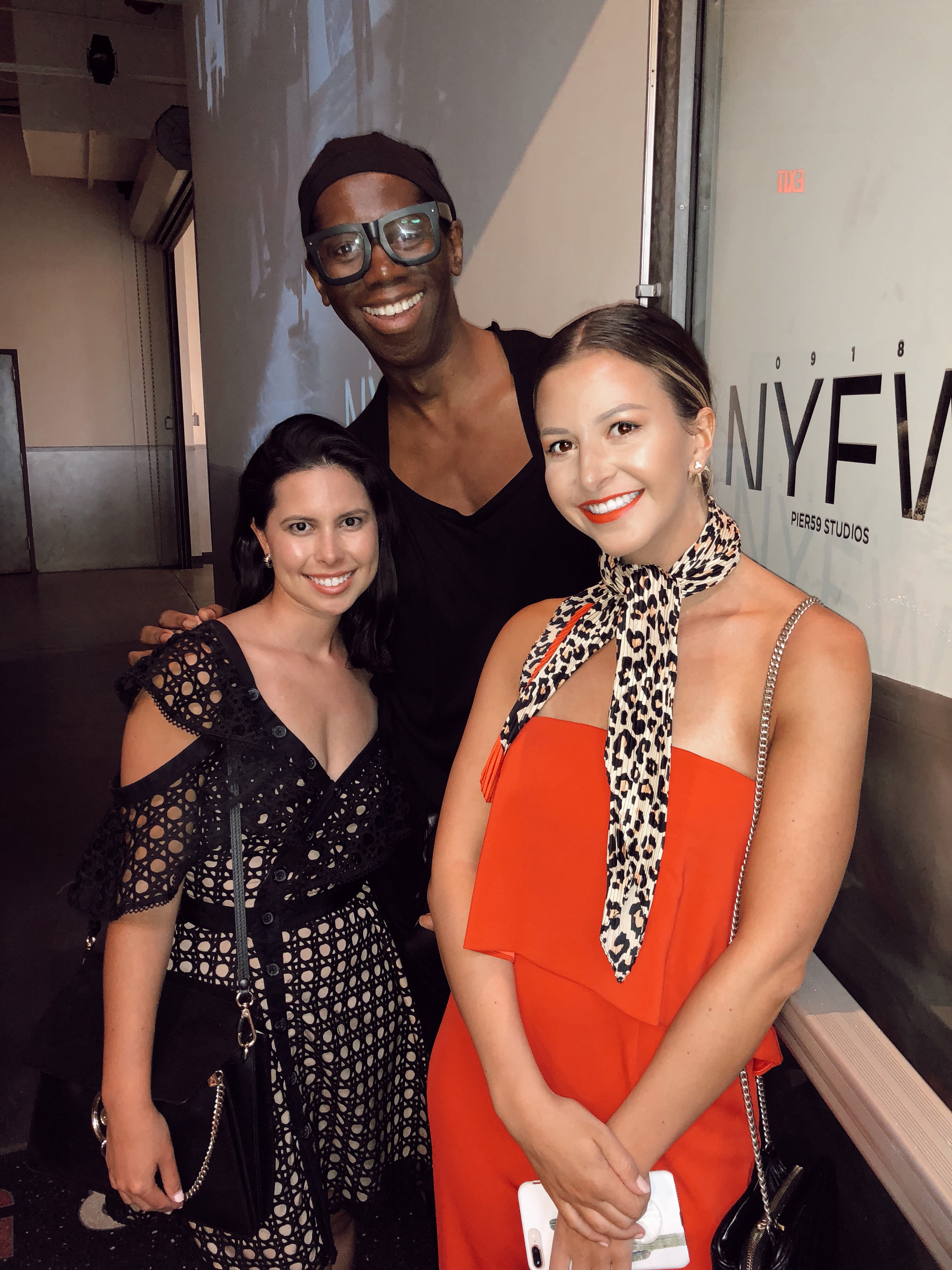 Let me know if you have any questions, and I wish you the best of luck if you're a small blogger heading to the big apple for your first NYFW!!
xx, Becca