Even after spending 6 months on Accutane, I soon found a few months later that my oily scalp was already returning to it's natural self. When I was on Accutane, I was able to go 4 days easily without washing my hair! For the last few months my hair has been feeling dirty by dinner time even if I washed it this morning. Plus, since I workout 3-4 times a week, there really isn't an option for me to just not wash my hair – so I've been trying out various shampoos for "oil control" and sampling different dry shampoos on days I didn't wash it.
Then, I came across Hairstory's New Wash! It's a hair cleanser (like a shampoo, but not) by the makers of Bumble & Bumble that was designed to replace the traditional shampoo. Instead of using detergent, New Wash cleans with a mix of essential oils and saturated fatty cleansers to make shampoo (and conditioner and masks) completely non-necessary. It's a detergent-free, non-toxic, one-for-all hair-cleansing alternative to my regular hair  care routine, so for the last 30 days I thought I'd give it a try!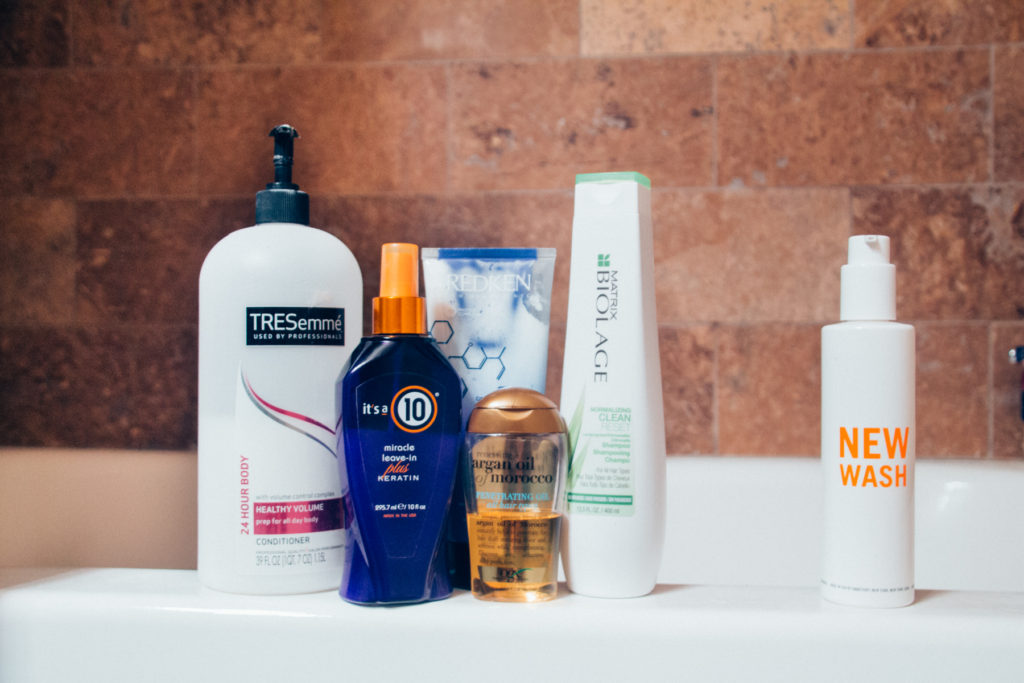 Here's What I Did for the last 30 days:
Swapped out allllll of the hair care products (pictured above, left)
Used New Wash exclusively (no shampoo, conditioner or masks) for 30 days (above, right)
That's it.
So obviously like any experiment, there were some pros and some cons. Since I have a combination skalp (aka oily with dry spots/dandruff) I was basically hoping for a miracle here. So, here are my thoughts.
Pros:
It smells amazing.
It was gentle and made me realize I've been using shampoos that are too harsh for my sensitive skin.
I didn't actually need conditioner. Or hair masks! Or moroccan oil.
After 2 weeks:

My hair was considerably softer and and my scalp healthier!
I didn't have any dandruff
Cons:
You have to lather your whole scalp and hair and let it sit for 3-5 minutes, AND they recommend for oily hair to repeat the lathering process… it felt like I was in the shower FOREVER.
Since I had to wash my hair twice each shower, and since I have long-ish hair, I felt like I had to use too much product. I almost used a whole bottle in one month!
In the beginning, I'd get out of the shower and my hair would be so shiny, but then once I dried it I realized I didn't even get it clean all the way.
The nozzle doesn't disperse much, and the product's consistency is more thick like conditioner, so it was annoying getting it out of the bottle.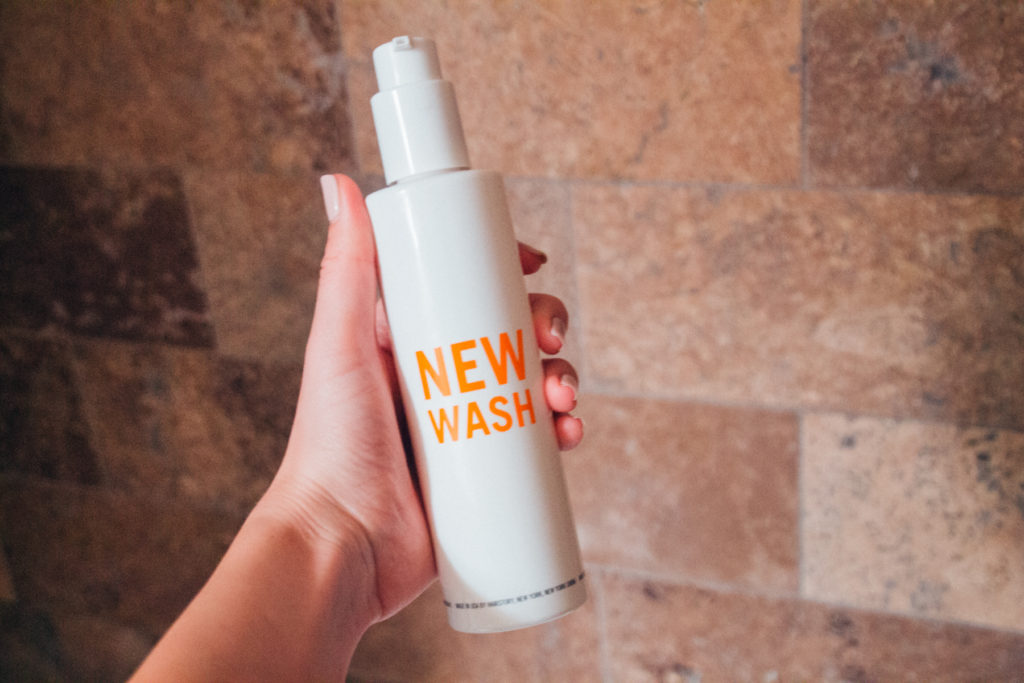 Conclusion:
For the price, it just wouldn't make sense for me to use it. I had to use so much product that'd I'd go through a $40 bottle once a month. While I did like the way my hair felt, it was just too hard to get it feeling squeaky clean each day. Even though it did make my hair much less oily, I'd recommend this shampoo for those with shorter hair or a dry scalp!